It's August in Sacramento, and the temperature is uncomfortably close to 100 degrees. It's not a day to linger in the sun. Yet, at an unassuming white building on 11th Street, around the corner from T Street near Southside Park in downtown, customers wait outside to order food.
South

Location:

2005 11th St, Sacramento

Hours:

Open Tuesday – Saturday, closed Sunday and Monday

INFO:

www.wehearthfriedchicken.com
This building is home to South, a southern cuisine restaurant that has drawn steady attention from local media and strong word-of-mouth since opening in December 2014. Sweltering or not, people line up at South — often out the door — to order at the counter. They are then assigned a table and brought fried chicken, ribs, cocktails, hush puppies or whatever else they have ordered.
To understand South's success, one must understand the impact of family. South is family-owned by a husband and wife, and its menu includes family recipes. As Sacramento undergoes a culinary renaissance, family-owned restaurants like South have become foundational to the city's rejuvenated character. For the restaurant's owners, however, running a business with family can be both a great blessing and a major headache, sometimes in the course of an hour.
South is owned by N'Gina and Ian Kavookjian, with their work dictated by whatever is needed that day — they don't really have defined roles and titles. In 2012, the Kavookjians opened Eight American Bistro in Granite Bay, which soon closed. Ian says the couple took stock of the failure to assess what they could improve, and "one of the things we came up with was having a connection to what we're doing."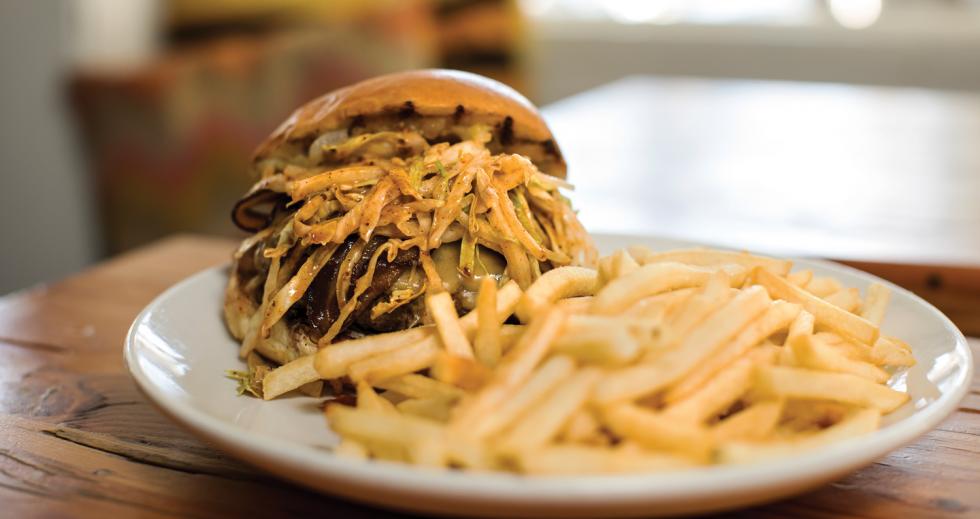 At Eight American Bistro, they served what was then called new American cuisine, offering seasonal vegetables, burgers and handmade pastas. But neither Ian nor N'Gina felt personally invested in the dishes. When they created South in 2014, they made two major changes: They limited early spending, waiting to install air conditioning and a large frier; and they built a menu heavily influenced by meals at N'Gina's family gatherings in Biloxi and Jackson, Miss., and in New Orleans.
N'Gina, whose father relocated to Sacramento for work when she was 5 years old, paints a picture of dozens of family members back home seated at pop-up tables in driveways and yards, eating gumbo and fried chicken and barbecue while sharing stories. N'Gina says every relative cooks, "uncles, aunts, my mother, grandmother — everybody has their dish and they just kill it."
South's menu is split into old school and new school. Old school dishes are family recipes, like N'Gina's mom's fried chicken, which sports her nickname, Petey. New school dishes are the couple's twists on classic southern cuisine, including a burger with havarti, leek-shallot jam, bacon confit and other ingredients, which the national cultural website Thrillist recently dubbed best in Sacramento.
Menu aside, family has been instrumental in operating South. Over the years, Ian and N'Gina essentially have blended two relationships into one: that of husband and wife and that of business partners, which gives them both an extra set of eyes on the restaurant plus a companion who has their brand 100 percent at heart.
"If you're going to be a husband and wife, and you're also going to be business partners, you better be able to recover from an argument." Ian Kavookjian, co-owner, South
They say they have complementary management styles. Ian is a cautious guy, the type to dip his toe in the pool while N'Gina, who is more proactive, runs past him to dive in. They both often defer in situations where it's clear the other's style is preferable.
The couple also has two children, Isaac, 10, and Isabella, 6. On that recent hot August day, they were chilling in the restaurant's office, sprawled on couches playing with digital devices at the end of summer break. The kids are comfortable at South and the crew knows them.
Isaac says he wants to be a general manager when he grows up (though Ian questions if he understands what that entails), while N'Gina says Isabella "wants to be a big boss lady like her mom." N'Gina supposes this may be a younger sibling hungry for authority. When South first opened, little Isabella even ran fries out to customers, which proved adorably problematic because, before leaving the table, she would typically ask if she could have just one, please.
N'Gina's sister, Iris Lee, manages South's finances, and the restaurant's managers — Daniel "Coach" Fraticelli and Lindsey Love — have been with South since it opened. N'Gina says she's never felt so secure at work. In fact, once when she was feeling sick, she looked around, saw everyone and got "that feeling you get when you're family has everything taken care of."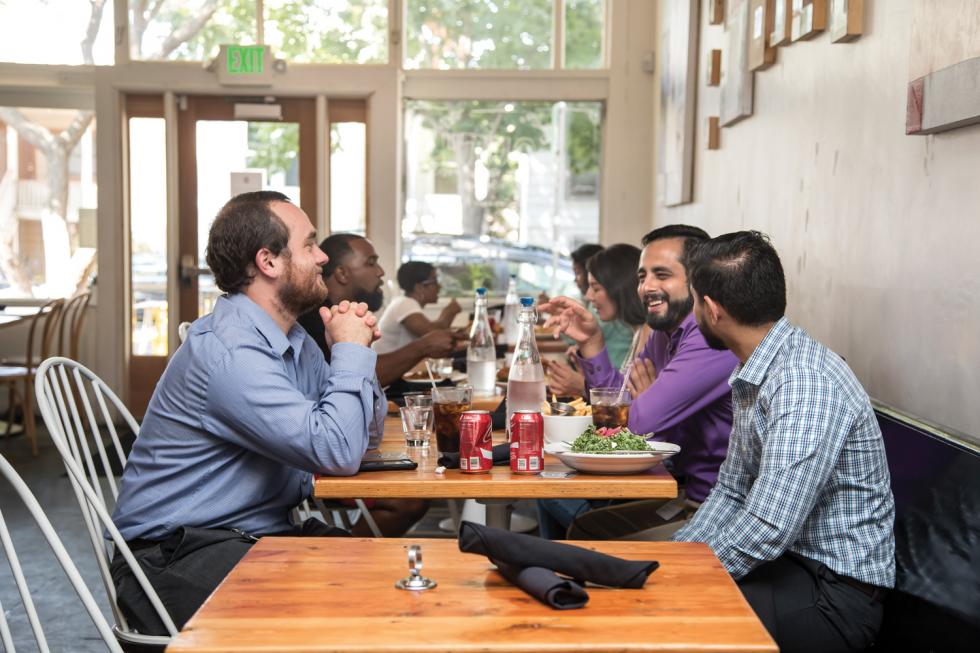 She was able to do something rare for restaurateurs — go home and sleep until she felt better. However, there are challenges inherent to mixing business and family. "If you're going to be a husband and wife, and you're also going to be business partners, you better be able to recover from an argument," Ian says.
Arguments happen a lot, actually, but the couple says they are diligent in stepping outside and talking things out. They over-communicate to find a way to make peace, no matter how great the conflict.
This system seems to be a success. In addition to South, the couple owns and operates The Quinn, a vintage clothing shop on T Street, and they plan to soon open an event venue in the New Era neighborhood to be called The Good Saint.
"Consumers love locally-owned businesses and locally-owned restaurants. They're part of the fabric of a community," says Sharokina Shams, a spokeswoman for the California Restaurant Association. She says 85 percent of their member organizations are independently owned, including many that are owned by families, although the association does not track those numbers.
Peter Tateishi, president and CEO of the Sacramento Metro Chamber, says family-run businesses are critical to long-term organic growth in town, and collaborating with family can be a springboard to success.
"Family is a support system," Tateishi says. "It's a way to engage, and it's a way to manage risks. When you're starting a business or restaurant, the first people there for you are your family."
While Ian moved to Sacramento as an adult after living in Napa and working in the wine industry, N'Gina has spent most of her life here. She likes seeing customers bring their own families in to spend time together while enjoying her food. Her parents, whose recipes make up a good deal of the menu, also come to South to eat, and when they do, they refuse to cut the line or sit in the private dining room.
N'Gina tells a story about recently going into the line to greet her mom and give her a kiss. Afterward, a woman nearby asked her mom why she was able to get such a personal greeting from the owner. N'Gina's mom told the woman the chicken was named after her. The entire line was thrilled to learn this, as if they were meeting a celebrity.