During a recent evening at Roxy Restaurant & Bar on Fair Oaks Boulevard in Sacramento, chef Danny Origel walks across the dining room to greet his friend, Michael Passmore.
"Heads turned when the chef came out," says Passmore, who owns Passmore Ranch — he's both a fish supplier to and a perceptive observer of the restaurant business. "The owners [Ron and Terri Gilliland] wouldn't even get that attention, unless Ron walked in with a cow from his ranch."
Welcome to the world that the Food Network built.
Chefs continue to be among the hottest stars in Sacramento, and American, culture. That's thanks to the Food Network's image-building power, our exploding love of food and all things culinary, and a new societal reverence for hands-on authenticity. The consensus is that chefs with some level of recognition can help draw customers — most of the time. But restaurateurs and chefs say the cultural pizzazz around chefs can be a double-edged sword, and it's a force they need to use wisely.
Before we get too far, let's stipulate that all of this only matters if a chef and the restaurant provide good food, service and atmosphere at a workable location. And no matter how big the name, chefs and their restaurants need to be taken together as one entity.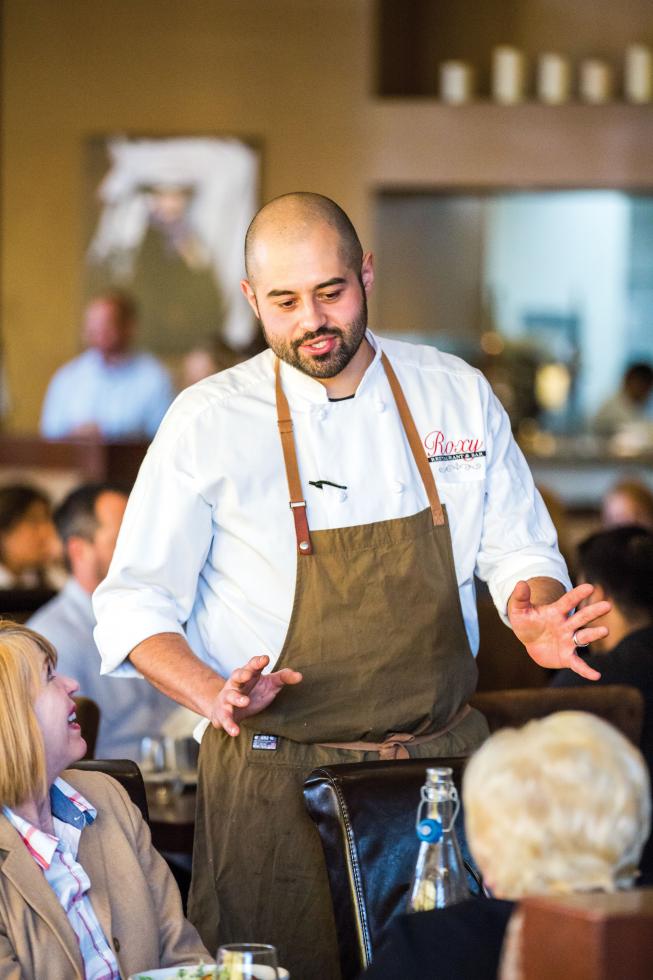 Then, how does celebrity help the business? The wide view: Celebrity is good for the chef, but not always great for the restaurant and owner, if the chef isn't a partner.
"We've quit trying to build people's names," says one prominent local owner who asked to remain anonymous to prevent hurt feelings. "You build them up and they leave. It's like chewing off your own foot."
So let's assume the celebrity chef will stay awhile. What works to build business and what doesn't?
The most straight-forward answer would be to get the chef on television — it is, after all, what turned chefs into stars. But most restaurant people have very mixed feelings about TV, especially the ubiquitous morning spots that offer chefs a few minutes to almost finish a dish and hectically plug their restaurant.
Kimio Bazett is a doubter. He's a partner in three midtown spots in Sacramento, including Hook & Ladder Manufacturing Co. Hook & Ladder's chef, Brian Mizner, led the Farm-to-Fork Gala Dinner in 2014 and regularly says yes to calls for a chef segment.
"Brian does them to stay in the conversation," says Bazett. "But there's no real impact. We mostly build from word of mouth."
Others have made those spots work. Chris Jarosz, the owner of four restaurants, says some appearances get no bounce. But his "Good Day, Sacramento" sequence on New Year's Day, 2015 — featuring Jarosz barbecuing in a huge smoker on L Street that 28-degree morning — led to a massive spike in business for Capital Dime (now closed; soon to be Saddle Rock). "We were slammed all day," he says.
"You have to have a good core concept. Then you have to pour your personality into it and keep ego out of it." Mike Theimann, chef and partner, Mother and Empress Tavern
And Carina Lampkin, chef and partner in downtown Sacramento's Blackbird, says she believes every morning show is worth the effort, despite forcing chefs to get up only a few hours after closing to make a 7 a.m. or 8 a.m. appearance.
"Someone always sees you," Lampkin says. "Even if that potential guest doesn't show up right away, they're thinking about you. Getting people into seats takes a lot of effort and you do whatever you can."
Lampkin has also helped build her base with social media campaigns about the restaurant and about her appearances on TV and around town. But as she and the others say, the single best way to attract more customers and celebrity, is – here it is again — to do your job well. Our cultural foodie obsession includes people who write, blog, Yelp, Tweet and Facebook about every crumb served. That's the word of mouth that builds reputations — and it's often more important than even national media.
Adam Pechal, former partner in the late Tuli Bistro and Restaurant Thir13en, is a popular chef with a big, likeable personality. He's built a solid following in Sacramento. But even a six-week run in 2013 on ABC's cooking game show "The Taste" couldn't save Thir13en, which struggled with location and financing issues.
"It helped some," says Pechal. "We were packed every night it aired. It got us more fans, but it wasn't a miracle. It still comes down to good business."
Billy Ngo, chef and partner at Kru in midtown Sacramento appeared on Food Network's Cutthroat Kitchen in 2014 and was charming. Any bump? "None," Ngo says. "It's a game show. I think people saw that."
But when Ngo opened Fish Face Poke Bar in the Warehouse Artists Lofts on I Street last summer, it was an instant hit.
"People in Sacramento know Bill," Passmore says. "They respect him and they respect his food. Anything he tries now, they'll try."
Mike Theimann, chef and partner in Mother and Empress Tavern, understands the value of media appearances and connecting to other celebrity chefs. He worked for Food Network star Tyler Florence in the Bay Area, regularly connects with some national names and shows up on local TV with energy when asked.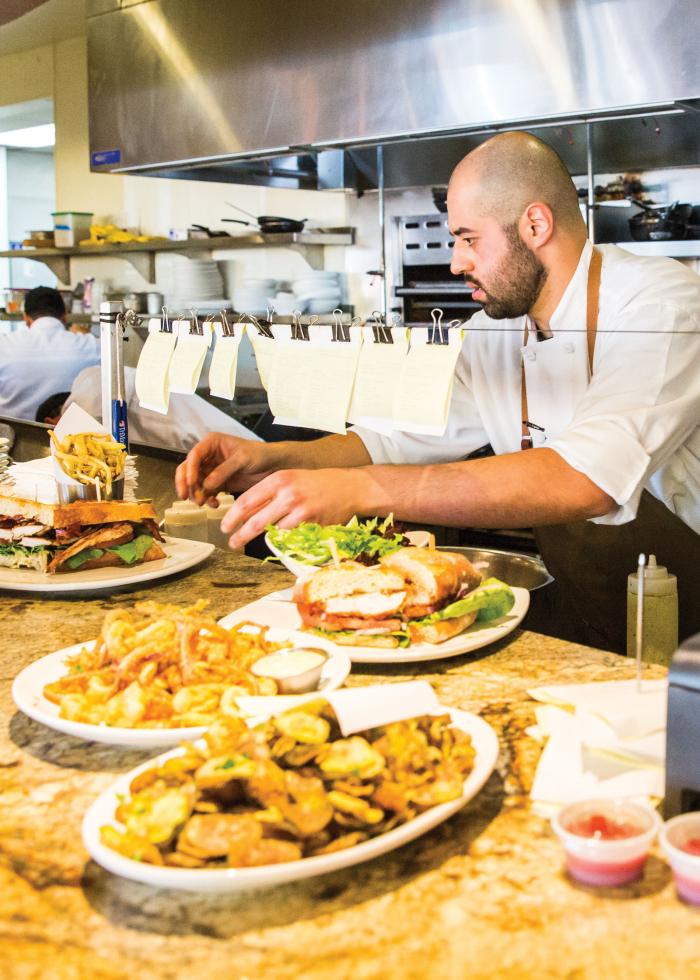 "You have to have a good core concept," Thiemann says. "Then you have to pour your personality into it and keep your ego out of it. And it has to come from an honest place or people will call BS."
Still, most chefs say the single best way to build a name and a base of repeat customers -— besides the good food and service — is to make the rounds on the floor. That's what Roxy's Origel was doing that night with Passmore. But for some chefs, that's not easy.
Aimal Formoli owns Formoli's Bistro in East Sacramento with his wife, Suzanne Ricci, and calls himself a neighborhood chef. But he's gotten national praise and regularly appears on regional best chef lists. He says his most valuable, and hardest, lesson was learning to make the rounds on the floor.
"Suzanne used to drag me out of the kitchen to say hi," says Formoli. "But I've learned. People in Sacramento want to connect; they want to know who you are. Now, our customers are our friends. We know people say, 'Hey, let's go to Aimal and Suzanne's place.' You can't ask for more than that in this business."
Many chefs are like Formoli. They'd rather cook than schmooze. Even Lampkin, who says she's always comfortable in front of a mic, finds it hard. "I'm actually pretty shy," she says.
Pechal is an exception. He's got the happy personality of a golden retriever, and he's at ease on the floor. But even he says there are tradeoffs.
"Some nights, something broke, someone quit, you're way behind," Pechal says. "But you still have to go out and be happy-go-lucky. You also have to not let it go to your ego. Mostly, it isn't you they love, it's your chef coat."