Patrick and Bobbin Mulvaney, owners of the popular Mulvaney's B&L restaurant in midtown, have a longstanding policy covering any expansion to a second location. Mostly, it's Bobbin's policy.
"Every hostess has standing orders," she says. "If they see Patrick walk outside with a real estate developer, they are to throw themselves on the windshield until I can get out there and drag [Patrick] out of the car."
So, the Mulvaney's won't be expanding any time soon, but it's not for lack of opportunity. "Many, many developers are looking for tenants right now," Patrick says. "Most come in and say, 'What can we do? What do you want?'"
Around the Sacramento region, the Mulvaney's attitude is rare. So many other chefs and owners are taking up those offers or have their own plans to expand. 2015 is proving to be a banner year for restaurant expansions, and as Sacramento's new Golden 1 Arena rises, 2016 will surely continue the trend. Here's just a partial lineup of what's shaking down around the region:
Randall Selland and his family are opening OBO' Italian on Folsom Boulevard in East Sacramento. Billy Ngo is moving Kru from Sacramento's midtown to share the building with OBO' Italian and also just opened Fish Face poke bar in the Warehouse Artist Lofts on R Street. Kimio Bazett and Jon Modrow, owners of Golden Bear and Hook & Ladder, are partners in the new Kru and just opened Bottle & Barlow, a bar/barber shop combo in the Warehouse Artist Lofts. Mason Wong and his brothers, who own Cafeteria 15L, Firestone Public House and more, opened Iron Horse Tavern on R Street in June.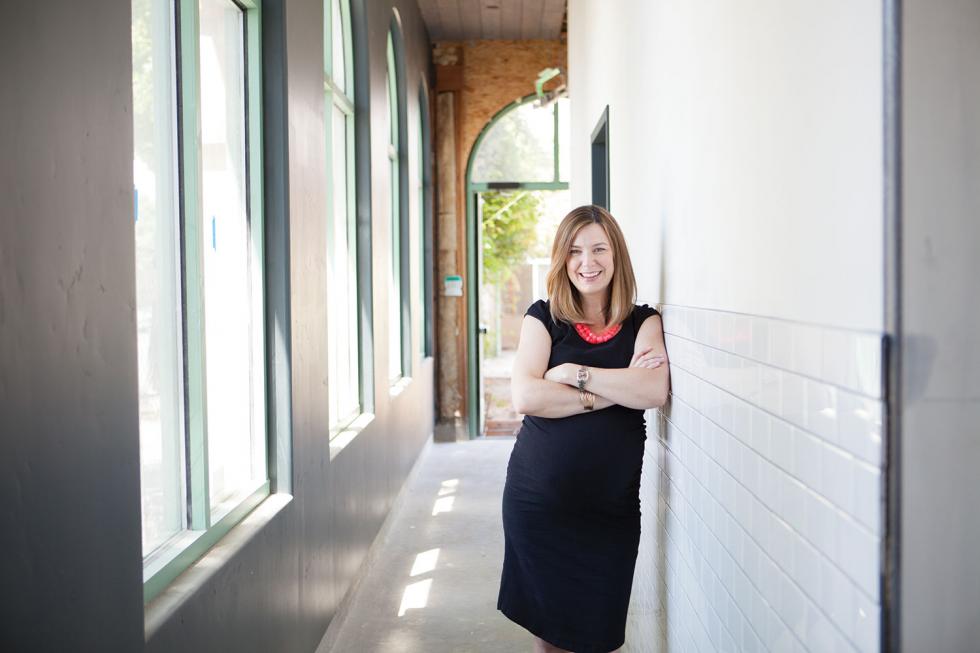 Chris Jarosz, owner of Broderick Roadhouse in West Sacramento, is planning another Broderick Roadhouse in midtown and is creating The Patriot in the Milagro Centre, a Ferry Building-esque food hub coming soon to Carmichael. Molly Hawks and Michael Fagnoni, the married chef/owners of Hawks in Granite Bay, are readying Hawks Provision & Public House in East Sacramento. The Shady Lady Saloon team (Jason Boggs, Alex Origoni and Garrett Van Vleck) have three projects in the works, including a new Italian restaurant on R Street called Amaro Bistro & Bar.
It goes on. The reason for all this? Well, business is good. Food has become a communal passion in Sacramento, the economy is bouncing back, the region — and Sacramento's midtown in particular — is filling with people who spend their income (disposable or otherwise) on eating out, and those developers flocking to Mulvaney and other restaurateurs are looking for key attractions in their buildings.
"And who are the developers going to?" Mulvaney queries. "The people already succeeding: Billy or Kimio and John or the Shady Lady guys." Which partially explains why so many of the new plans come from recognizable names. But just because seasoned restaurateurs are at the helm doesn't mean their new ventures are a sure bet.
"It's always risky," says Matt Haines, co-owner of 33rd Street Bistro in East Sac, five other restaurants and two coming projects. "Mistakes can kill you. Sometimes expanding brings your average costs down, but we're also still paying off one of our mistakes from a couple years ago."
So why do it? Some people, like Bazett, see it as grow or die. Or at least, grow or miss out on the best locations and opportunities. "It's hard to make a living with one space," he says. "And right now, everyone's looking around, lots of people are coming into the region. You don't want to get left behind."
A number of owners, including Josh Nelson, co-founder of Selland Family Restaurants (which owns The Kitchen, Ella Dining Room & Bar and two Selland's Market Cafes), says expanding helps keep the best people, gives employees a chance to grow and attracts talent. But he says growth is a yin and yang balance: They need more people, but they keep people who can help them grow.
"You build these great teams," Nelson says. "You want to have a place for them to go." Nelson has a team that includes managers, accountants, marketing experts, researchers, procurement specialists, building and development gurus, and human resource professionals, all of whom make expanding possible.
"The communications piece is the hardest," Nelson says. "Just staying on top of everything. It's like going from one kid to two; it's more than double the work."
Ngo learned that when he opened Red Lotus in 2009 two blocks down J Street from Kru.
"I thought I would just run up and down the street," he says. "I had no clue how much extra work it takes." Red Lotus closed in 2011, partly, Ngo says, from lack of attention. He and Aimal Formoli opened Pork Belly Grub Shack in Natomas in 2012 but sold a year later because they couldn't be there enough either. In 2014, Ngo brought in Ricky Yap, a top-level San Francisco sushi chef, so Ngo could give more attention to his expansions.
All the restaurateurs say there's no formula, no simple metric for when to leap into something new. It's everything: traffic, the business mix nearby, how the concept fits the neighborhood, other restaurants in the area and more.
"Opening your first restaurant is like jumping off a cliff. You just hold your breath and leap," says Terri Gilliland, who owns Lucca Restaurant & Bar with husband Ron in midtown and Roxy Restaurant & Bar on Fair Oaks Boulevard. "When we opened Roxy (three years after Lucca), we did a 5-year analysis on costs, labor, food, rent, controllable and uncontrollable factors. But still, small nuances can make it fail. Even experienced restaurant people struggle getting the price just right."
One approach is to replicate a concept, like building another Selland's Market vs. creating OBO' Italian. That has pros and cons. Among the pluses, costs are more predictable, developing the new place is straightforward and a popular concept can be a draw. On the downside, you risk overexposure. "You don't want people saying, 'Oh, it's not as good as the original,'" says Matt Haines. "Or, 'They're everywhere. They're boring.'"
And then there's the question of whether to take over a shuttered restaurant or move into a new space. The consensus on costs is $100 to $200 per square foot going into the new space (unless those eager developers help out, which is not uncommon at the moment). But taking over a former restaurant can cost half that, depending, of course, on the changes.
Jarosz is on his fourth makeover (the coming Roadhouse was formerly a Wahoo's Fish Taco). He says that, too, is a mixed bag. Yes, it costs less. But you also have to rehab the spot's reputation.
"It's difficult to get people to come back if something else failed," he says. "You really have to become part of the community. You have to help everyone you can there, and that builds the relationships that get you through. It's also just a good thing to do."
That dedication to community engagement is partly why notable chefs like Mulvaney and Formoli stand pat with one restaurant. They both say they like being connected to their neighborhoods.
"My name's on it," says Formoli, whose Formoli's Bistro is in East Sacramento. "Suzanne (Ricci, his wife) is part of this. We see this as family, and our relationships with our customers are personal."
But the pull of a new project is always in air — for everyone.
"It's hard to take on those projects," Jarosz says. "It's also hard to say no."
It's less ambiguous for Bazett. "Partnering with Kru," he says, "makes way more sense than going back to school and trying to be a lawyer."