Editor's note: This story was updated to reflect that The WELL will be closed for the fall semester.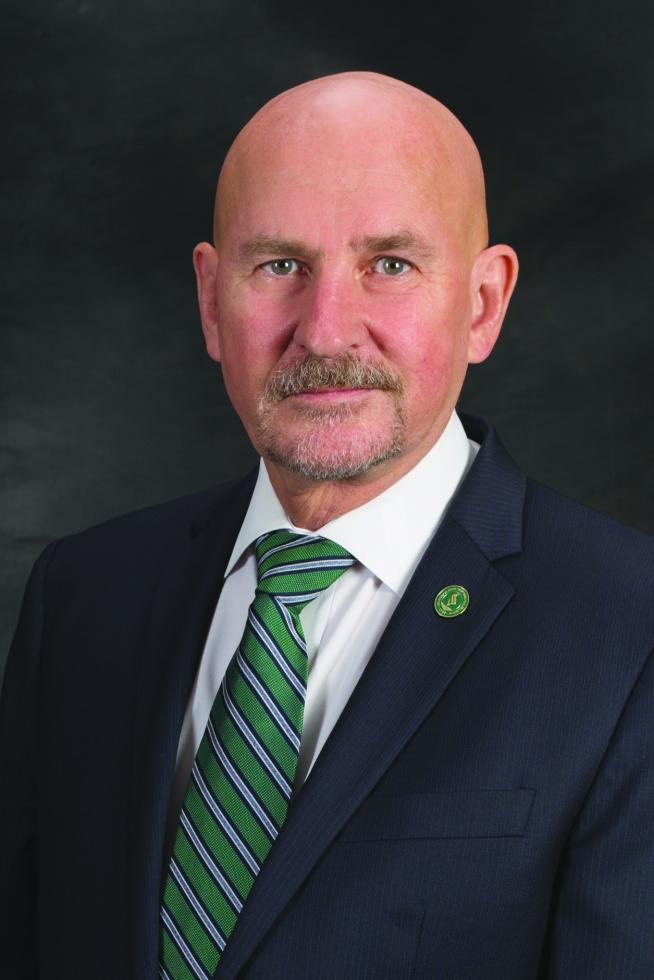 The moment that defined for me just how COVID-19 changed Sacramento State happened the morning I saw a flock of turkeys gathered on our nearly deserted campus. A passing coyote noticed the turkeys, and they seemed to scare him, so he trotted away before suddenly turning back and running at the birds. The turkeys skittered away as fast as they could, but the coyote was much faster. All of a sudden, the turkeys remembered they can fly, and up into the trees they went. They were safe.
That sums up what has happened on our campus: We're all learning exactly who we are and what we can do. We've always known that Sac State is a teaching institution; instruction is at the heart of what we do. Even though we've offered online classes, we always thought that instruction is best face-to-face. Now we see that it can be partly face-to-face and partly virtual, or it can be all virtual.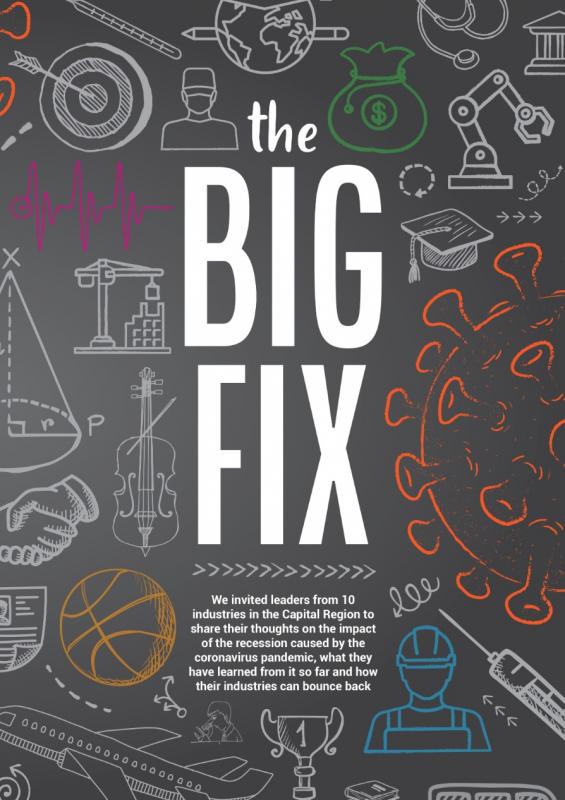 This story is part of our August 2020 Big Fix issue. To subscribe, click here.
That is why we closed the campus in mid-March to slow the spread of the coronavirus. We gave 1,863 faculty members the difficult task of converting their classes to distance learning in just four days before the spring semester resumed. We sent most of our 1,534 staff members home to work remotely. Despite this abrupt change, only 70 students, out of a total of 31,156, dropped out of school between March 17 and the end of the semester.
One of the most difficult decisions we made was to postpone commencement for our nearly 10,000 graduates from the Class of 2020 — the largest class in Sacramento State's 73-year-history — until May 2021 at Golden 1 Center.
Adjusting to the New Norm
Sacramento State will look very different this fall because of COVID-19 and social distancing. Only 7 percent of courses will be held in-person to accommodate students, such as those in our nursing program, who must spend time in simulation clinics, and students in dance and theater.
Our dorms will have no more than 1,000 residents, living one student to a room. The Servery at the Dining Commons and the Courtyard Market, both at the residence halls, will be open to feed those students. There may be some grab-and-go options available on campus as well. The University Union as well as our fitness and health center, The WELL, will be closed for the fall semester.
Increasing Options, Partnerships
In the past, when summer-session classes were held on campus, we only had about 4,000 students. This summer, 7,000 students are enrolled, which shows that they like the convenience of taking courses online. We also want our students to have the best education possible, which is why the university committed $1 million in federal funding to fund a program where 800 faculty are honing their skills for virtual teaching.
Sac State will help the region recover with powerful campus-community partnerships such as the Carlsen Center for Innovation & Entrepreneurship, which is offering virtual boot camps and other programs to help young businesses move forward. This summer, the Carlsen Center partnered with FourthWave, a local accelerator for women-led tech companies. The Center's role is to expand FourthWave's network of mentors, advisers, subject-matter experts and investors, and offer hands-on support. Two Sac State students will receive Women's Innovation Fellowships through FourthWave.
Looking Toward the Future
Sacramento State has dedicated itself to being an anti-racist campus and to increasing educational attainment for vulnerable populations — ProjectAttain is a good example of that commitment. The university is leading this initiative alongside Align Capital Region to increase educational attainment for working-age adults (25-64 years old) who began but never finished their degree or postsecondary credential.
There are roughly 345,000 adults with some college education but no degree in the Sacramento region, and a disproportionate share are people of color. Especially during an economic downturn, the least-educated workers are the most vulnerable. ProjectAttain aims to increase our region's educational attainment to 60 percent by 2025.
The Carnegie Foundation for the Advancement of Teaching rewarded Sac State's contributions and commitment to the region with its prestigious 2020 Carnegie Community Engagement Classification endorsement. Sacramento State was just one of 119 U.S. colleges and universities to be named a community-engaged campus this year.
In closing, the future of Sac State is bright because our students are our future. We believe in them, and we are committed to never losing sight of our goal: to graduate students with a great education.
–
Robert S. Nelsen became Sacramento State's eighth president in 2015. As the first in his family to attend college, he earned his bachelor's and master's degrees in political science from Brigham Young University and his doctorate at the University of Chicago's John U. Nef Committee on Social Thought.
Stay up to date on the effects of the coronavirus on people and business in the Capital Region: Subscribe to the Comstock's newsletter today.