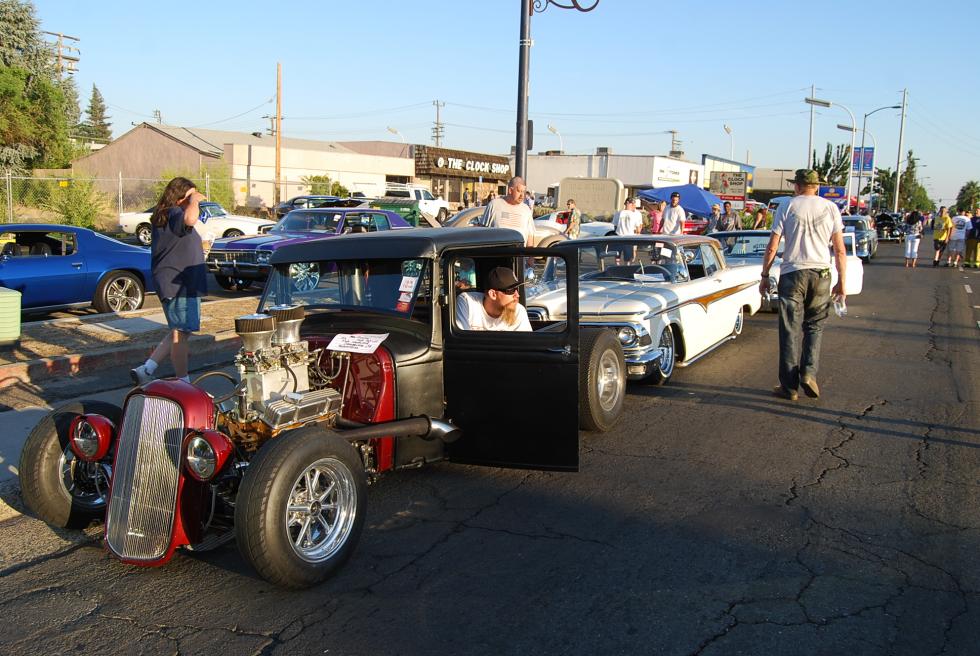 On Saturday, August 1, the California Automobile Museum, in partnership with Host/Sponsor Fulton Avenue Association, present their 7th Annual Car Cruise and Show.
The Cruise begins at 4pm at the J Street entrance of Sac State, heads down Fair Oaks Blvd, and turns left on Fulton Avenue. Thanks to police escort, there will be nary a stop from start to finish. The cars will cruise in around 4:45 to Fulton Avenue, which will be blocked off from Marconi to El Camino (known as Sacramento's Auto Row)
In years past, this family event, FREE to the public, has attracted over 10,000 auto lovers and this year promises to be just as successful. There will be 6 different bands playing at 6 different locations (headlining—Gig Garcia Band), 4 food trucks, a beer garden and over 400 classic cars from Model T's to muscle cars of the 60s, entered by car clubs and individuals.
"This show is largely about nostalgia for the car owners and the public," said Melinda Eppler, Fulton Avenue Association Executive Director, "These guys have loved and nurtured their cars, and only bring them out for special occasions, and this show is the biggest every year."
To register online, click here