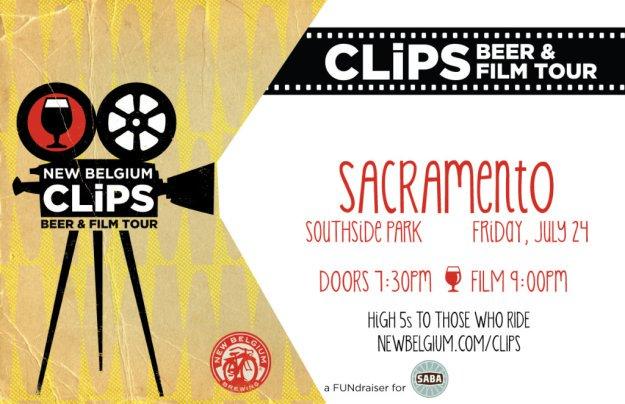 New Belgium Brewing is bringing its Clips Beer & Film Tour to Southside Park in Sacramento.
A free event brought to you by the folks behind the Tour de Fat, the Clips Beer & Film Tour features a selection of short films, 17 brands of New Belgium beer for sale, New Belgium-branded merchandise, a raffle to win a New Belgium-branded cruiser bike from Felt, activities for kids and more
Sacramento and Santa Barbara are the two Clips tour locations in California this year. Twenty other US cities are also hosting the Clips tour.

SABA is pleased to be the nonprofit beneficiary of proceeds from the sale of merchandise, beer and raffle tickets. Your purchases at the Clips Beer & Film Tour will support our mission to help improve the quality of life in our community through bicycling.
Questions? click here