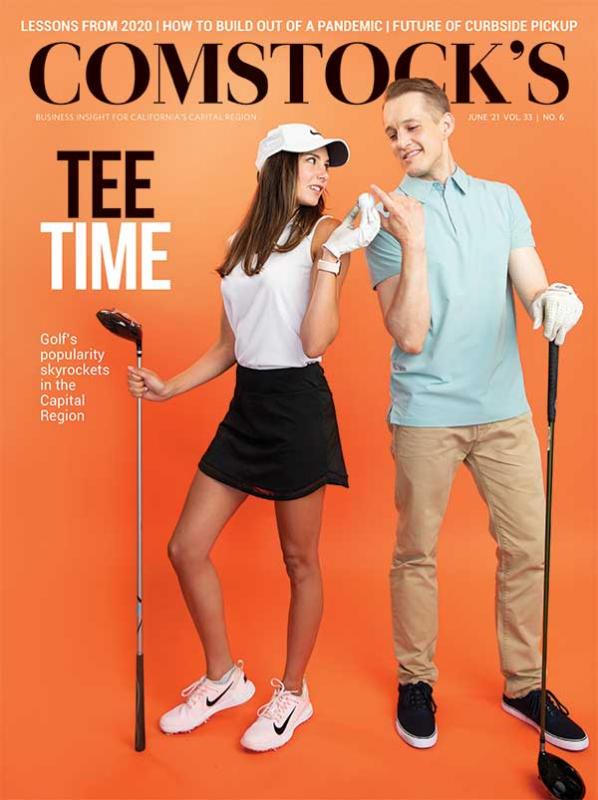 This story is part of our June 2021 issue. To subscribe, click here.
Hospitals and other health care facilities are trying to make sense of a pandemic-perpetrated topsy-turvy business-scape. It's one that emptied many medical institutions of top-drawer talent due to fear, burnout and, in some cases, the deaths of frontline caregivers who may not have been adequately prepared or protected from COVID-19.
The job market offers a mirror of the chaos. "Last March (2020), when COVID struck, health care hiring was at a complete standstill," says Preet Kuar, CEO of Sacramento-based Pacific Staffing. "The temporary employees for whom we helped secure jobs, were suddenly furloughed."
But in June and July 2020, "there was an equally sudden hiring rise," Kuar says. "People had left their jobs in health care not only because of burnout but also because they were simply terrified. Some essential workers started staying home or taking indefinite leaves of absence. Nurses were quitting because they were scared for their lives. Or they stopped working with patients in person and transferred to call-center jobs, especially in the (medical) insurance field, where they were helping people with their policies and payments."
For some medical systems in the Capital Region, the past year may have been full of chaos, but it has also meant expansion in terms of jobs. "We added approximately 40 new hires in January and February (of this year)," says Siri Nelson, CEO of Marshall Medical Center, which is based in Placerville and has about 1,800 employees spread throughout several El Dorado County clinics. "During the pandemic, we increased new hires in the areas of respiratory therapy, staff and triage nursing, and screening staff."
Nelson says, "El Dorado County continues to grow, and our mission is to take care of our community. I would expect that, over the next few years, we would also continue to grow. We continue to add to and expand our services. With that, we will need health care providers and staff to support these needs."
Beginning to Reboot
This may be a bad time for people to quit a job in the health care industry. As The George Washington University School of Business states on its website, "Not only does the world need more healthcare professionals, but the career itself can be rewarding to the individual. A career in healthcare may afford one the opportunity to have an impact on the health of an entire town, state, or nation."
Online job-search services show a pent-up demand for health care jobs erupting, especially for vaccinators and non-physicians. "We've seen an uptick, yes, but in my opinion and the opinion of my peers, most of the hiring is due to the vaccine rollout," says Kim Dukes, the Sacramento region vice president and health care practice manager for Robert Half, an international employment agency. "People are needed to administer the shots, but permanent health care jobs aren't necessarily on the rise."
"We've seen an uptick, yes, but in my opinion and the opinion of my peers, most of the hiring is due to the vaccine rollout."

Kim Dukes Vice president, Robert Half
In fact, Dukes says, citing data from the U.S. Bureau of Labor Statistics, "Education and health services (hiring) fell by 7,600 jobs since last March. Employment losses were reported in health care and social assistance, which are down by 5,000 jobs."
On the other hand — the one trying to get a firmer grasp on the elusive subject of whether the health care industry is booming or bottoming — in El Dorado, Placer, Sacramento and Yolo counties between February 2021 and March 2021, the combined employment in all industries totaled 979,000 jobs, an increase of 5,000. Nevertheless, "Industries reported month-over-month declines," Dukes says.
Dukes says the Robert Half agency's health care employment mainstay is placing people in nonclinical jobs: receptionists, accounting and finance clerks, and medical billing and collections. "Most of the region's bigger players, like Sutter Health, Dignity Health, Kaiser (Permanente) and UC Davis Medical Center, recruit for the C-suite jobs by other means," she says.
The Bureau of Labor Statistics reports that the five key health care jobs in high demand now and through 2029 include nurse practitioners, whose employment figures are expected to go up by 52 percent; occupational therapy assistants, a category looking at a likely 35 percent increase; and physical therapist assistants, with a 33 percent rise.
"More of our students are what we call adult learners (rather) than kids fresh out of high school," says Burke Malin, chief operating officer of the San Mateo-based Gurnick Academy of Medical Arts, which offers programs in nursing, imaging and other health-related services at its six campuses in Concord, Fresno, Los Angeles, Modesto, Sacramento, and San Mateo, and online. It currently has about 2,500 students.
"Some younger people enroll in our schools after being out of high school for about a year and coming to the realization that they want to get a serious job," Malin says. "Meanwhile, our adult learners are people who know a little more about the world and a little more about what it means to be a college student. They're saying, in essence, 'I've lived a real life. I don't want to spend the next part of it working at a Starbucks.'"
Malin says his academy's statistics on the future of health care jobs are "very positive, but as far as immediate numbers, that's difficult to assess, since in our enrollment cycle, we start engaging with potential students at least five months before they actually begin classes. They hear about us, and they make inquiries. So while we saw a period of some dormancy during the first six months of this year, that's now changing for the better."
One edge that Gurnick Academy students gain is by going for a Bachelor of Science degree in nursing, an important prelicensure add-on to their resume, since those make them more attractive to Magnet hospitals. The Magnet Recognition Program, created by the American Nurses Credentialing Center, designates hospitals that "attract and retain well-qualified nurses who promote quality patient, resident and client care." There are 561 Magnet facilities, UC Davis Medical Center being one of them.
An Evolving Situation
The region is also now beginning to see an increase in executive health care jobs, says Diane Miller, whose firm, Wilcox Miller & Nelson, is a Sacramento-based executive search company — meaning, its five full-time employees and army of consulting experts work for employers looking for top talent, not employees hoping to win placements.
"El Dorado County continues to grow. … I would expect that, over the next few years, (Marshall) would also continue to grow. We continue to add to and expand our services. With that, we will need health care providers and staff to support these needs."

SIRI NELSON CEO, Marshall Medical Center
"Jobs for (chief information officers) have been hot for a long, long time because Sacramento has been a leader in the telehealth field," Miller says. "But I saw during the pandemic very qualified executives kind of hunkered down, keeping as close to the grindstone as they could. Many decided to stay in their current positions because they felt safer there. They were also beginning to enjoy working at home."
Kuar says Pacific Staffing, which has recently added two health care recruiters, encountered a similar hesitancy when a top candidate for a hospital CFO position ultimately decided to stay put in her lower-paying, albeit still C-suite level job, and newly created home office. "She said she wanted to be close to her kids during the crisis. I certainly couldn't blame her."
The overall situation has left jobs open for clinical operations managers, billing managers, "accounting, finance and human resources people, and specialist project managers." Of the latter, "Some had been clinicians themselves and knew what medical practitioners needed to know and how to provide the information, she says. "And when Sutter Health began automating all of its own records, people who'd been on the medical side themselves were seen as great resources. Changing jobs from being a frontline worker to a behind-the-scenes one ended up saving a lot of jobs."
And, possibly, the evidence suggests, saving lives. Kaiser Health News reports that "at least 2,900 health workers died since the pandemic began. Many were minorities with the highest levels of patient contact."
Marshall's CEO Nelson says as society starts to come out of the pandemic and return to normal life, she wants to encourage people to focus on their health, for their own benefit and the benefit of the region's medical systems that are eager and ready to keep serving patients. "My concern is that people may still be fearful or haven't made connecting with their health care provider a priority," she says. "If I could send a message out, I would tell people not to wait on their health care. … Don't let COVID-19 keep you from addressing other health issues. It's just not worth it."
–
Stay up to date on business in the Capital Region: Subscribe to the Comstock's newsletter today.