The Jolly Radish logo proudly brandished on the sides of both his vehicle and his neck says just about everything you need to know about chef Keith Breedlove and his food truck, the Cülinerdy Crüzer. The jet-black beast on wheels practically bursts with comic book memorabilia, funky stickers and quirky doodles, matching the mosaic of ink that covers the chef from chin to toe. This is Chef Breedlove's third attempt, more or less, at branding a mobile food business, and this time he's letting his personality and mad-scientist approach to mobile food define the brand.
The world of mobile food is filled with strong, misfit personalities passionate about cooking, but perhaps none more so than the Cülinerd himself. Known for his off-the-wall recipes and gregarious presence, Breedlove is vocal about living with Asperger's Syndrome and how transforming it from a hinderance into a defining brand aspect has freed him emotionally and professionally.
It's a prep day, so there are not yet smells of grilled cheese or spicy barbacoa floating from the boxy, black food truck known as Lucy. It sparkles quietly in a dusty West Sac boat and RV lot that a dozen or so off-duty food trucks currently call home. Breedlove and his second in command, Michelle Jorgensen, spent the morning cleaning, chopping, smoking, boiling and cramming ingredients into every nook of the 80s-era rig.
In their corner of this modern gypsy camp, next to an old water tank, burps an impromptu smoker loaded with peanuts for Breedlove's hybridized barbeque sauce. The cooking method that renders his brisket's buttery texture is strictly off the record, but according to Breedlove, most mobile chefs employ it daily. Almost every aspect of Chef Breedlove's work screams informal, work-around or scattered, yet that's exactly what makes his brand stand out in the local league of oddball street-food creators.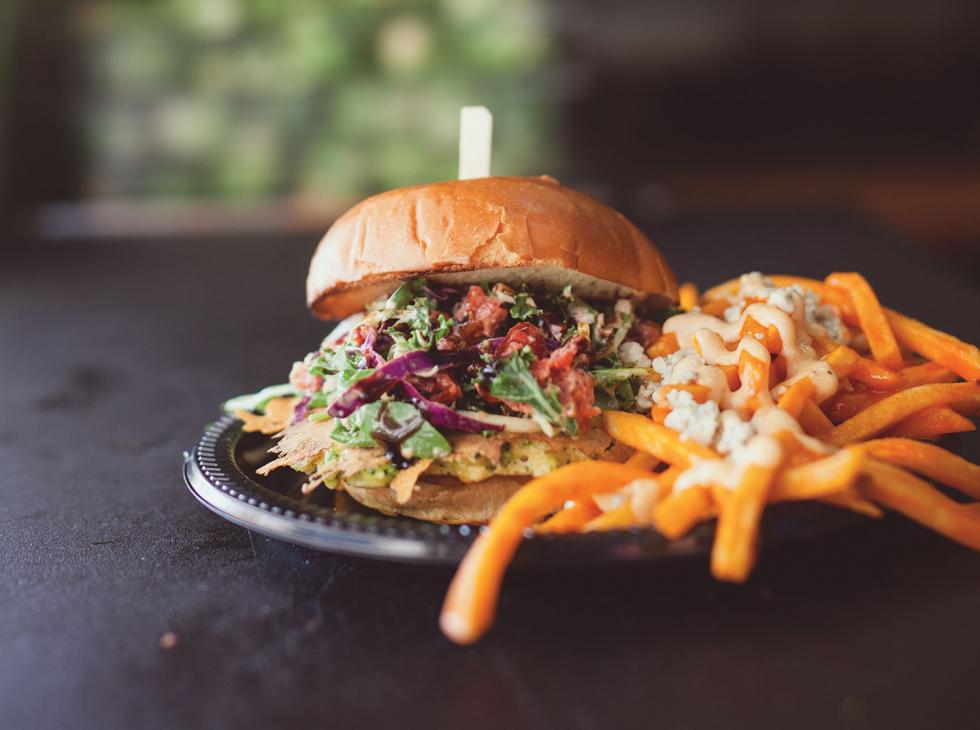 Specialty food trucks more or less burst into the mainstream market in 2008, and they claimed 1 percent of U.S. restaurant sales in 2013, nearly a billion dollars. Projections by industry insiders have that revenue rising to $2.7 billion by 2017. There isn't complete data for the industry's failure rate, but 25 percent of brick-and-mortar restaurants fail in their first year and 60 percent before year three, according to data from Ohio University.
Factors like geography and market size play a huge part in this risk for mobile food operators, but so does the fickle nature of marketing. Often credited with starting the gourmet food truck movement, Chef Roy Choi's Mexican-Korean fusion truck Kogi played off a distinct food profile and the dexterity of social media marketing to be a success. Finding the right niche for the right market can be more about timing and positioning than the actual product.
In 2012, Breedlove launched his inaugural mobile kitchen, Papa Dale's Drivin' Diner. It was named for his grandfather and featured artisanal finger foods and a scorn for culinary stereotypes. The relationship with his funders, connections from culinary school, eventually soured and even now remain a bit of a sore spot for the otherwise affable chef.
After a protracted legal battle that ended with an out-of-court settlement, Breedlove tried to breathe new life into the Papa Dale brand, partnering with the incoming owners of the Starlite Lounge in midtown Sacramento. But the Starlite, a reboot of the popular Town House Lounge, was itself facing rebranding challenges, and the demands of running the Starlite's kitchen became too great for Breedlove's team.
Breedlove rebounded quickly with a temporary gig helping Stockton cajun restaurant French 25 refocus its menu. "I agreed it do it during the winter while it was slow for trucks," he says. "We took care of the issues that had caused us to move on from Starlite. I had a great experience with French 25 and the team there, but I really missed my restaurant on wheels. The few times I was able to go out, I felt free."
"The concept lends itself really well to being as eclectic as I choose. Also, it allows me the freedom to be pan-global with my cuisine: I love Asian, Middle Eastern, French, African. I love being able to take flavor and style from anywhere and do a Hulk smash on them."

chef Keith Breedlove, Cülinerdy Crüzer
Breedlove's distinct flavor and brand coalesced again last fall, this time honing in on what makes the chef stand out. "I was always called Papa Dale," Breedlove says. "People associated the brand with me, but we made the decision to switch it up and really let who we are shine … not hide behind a brand name, but throw our hearts on the table."
It can be hard for a business to divorce itself from failing branding and to find the courage to reclaim its confidence in the market. "Own your persona fully, show it in your food and be real," says Meghan Phillips, owner and marketing principal at Honey Agency, a Sacramento branding and creative agency specializing in the food and drink space. "Our agency's advice always is to understand why you exist, and be real. Never be fake in your brand or marketing, and you will have much stronger connections with your audience."
Gregory Berger of Sacramento's Pomegranate Design developed the look and style of the new brand based off a "jolly radish" design he had created for Breedlove a year or so earlier. Thus, the Cülinerdy Crüzer was born. "The concept lends itself really well to being as eclectic as I choose. Also, it allows me the freedom to be pan-global with my cuisine: I love Asian, Middle Eastern, French, African. I love being able to take flavor and style from anywhere and do a Hulk smash on them."
Breedlove had already been something of a rebel in Sacramento's scrappy food world, but the new brand and menu confirmed his seat. Breedlove had matriculated from shy culinary student to executive chef for the likes of Nordstrom Cafe Bistro and Hilton Hotels before finally ascending to TV cooking personality, then making the food-truck switch. So while cooks with some traditional training and restaurant experience field many local food trucks, Breedlove's curriculum vitae paired with a wildly personal approach has made him an anomaly. His menu philosophy is no exception.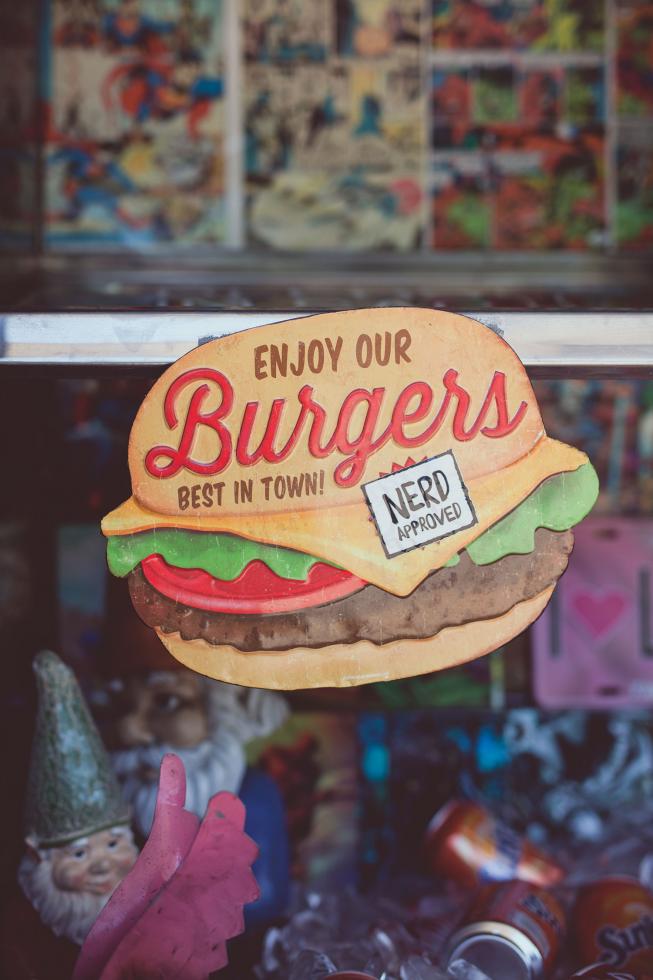 "We had a legendary sandwich called the Stack-n-Mac," the chef laments between slugs of Gatorade. "Mac and cheese with bacon and apple slices. We'll bring it back at some point, but when we started, we were the only truck doing mac and cheese. Now there's six just in this yard alone that do some sort of mac, so we stopped it." Same story with his Cuban sandwich (twisted, with pastrami instead of ham and a housemade mustard), and then again with the tri-tip. "If other trucks do it, I'll drop it for a while, then we'll bring it back all f***ed up!"
The ever-evolving menu speaks volumes about the chef's willingness to explore the palate as aggressively as he does the limits of his mobile kitchen. Consider the PB & Belly, featuring intense pork-on-pork action: crispy, smoked pork belly smothered with sweet pulled pork and topped with pickled apples and house-smoked peanut butter. There's also the Broccodile, messily anchoring fire-roasted tomatoes, fresh kale slaw and house-smoked Swiss with a griddled broccoli and cheddar fritter base.
"When a bona fide personality is paired with food, you have a great recipe for long-term success and loyal ambassadors," Phillips says. "Consumers are savvy, and they investigate who's behind what they're eating today. You have to make that intimate connection across the table."
Beyond the authenticity in brand and appearance that mobile food requires, the industry has a host of unique logistical challenges that Mrs. Cülinerd, Amy Breedlove, handles — everything from health department licensing to scheduling daily locations for the truck and catering reservations.
"We're booked for weddings through next May," says Amy, stepping out of the 100-degree truck. "For that we didn't have to do much, people call in or go through the website."
Nearly all of these requests come from customers who fell in love with not just the food but with the whole Cülinerd experience. Having a brash, burger-dealing pirate ship at your wedding isn't exactly mainstream, but for the couple that cherishes the unconventional, catering by the Cülinerdy Crüzer puts a literal icing on the cake. This loyal following also means less time hunting for territory or coordinating with collaborative events, like SactoMoFo.
In addition to running the chef's schedule, Amy also maintains the social media accounts for the business, keeping fans in the loop on upcoming locations, menu items and all of Chef Breedlove's appearances and activities.
Most trucks rely heavily on social media for logistics, and while this is true for the Cülinerd brand, its social presence also incorporates photos of menu items and happy customers along with enthusiastic comments from fans excited to catch the truck's next event. Currently, Chef Breedlove's only TV appearances are on a recurring segment for Fox 40 in the morning, greeting early risers with pork belly faro grits or brown butter panna cotta. In June, Chef Breedlove was named the 2015 California State Fair Official Chef, presiding over the fair's culinary events and supporting the agricultural exhibit, The Farm. Marketing is not a topic that interests the Cülinerd, but his ability to develop an authentic brand based on genuine energy and exciting fans keeps him going.
"I could walk into a 6-figure restaurant job at a hotel or casino — I get offered those positions — but at that point, you're going to meetings, designing menus, working out budgets. What I want to do is actually cook. I've made cheesecake on the flattop grill because I don't have an oven. What restaurant chef gets to have fun figuring that out?"
Connect with Cülinerdy Crüzer on Facebook or on Twitter @culinerdycruzer.
For additional content and behind the scenes photos click here.