When Simon and Kelly Holland launched the Etsy shop for their business, Sassy Squirrel Ink, in March 2015, they had about a half-dozen sign designs available to print photos on slate.
They made a sale on their first day.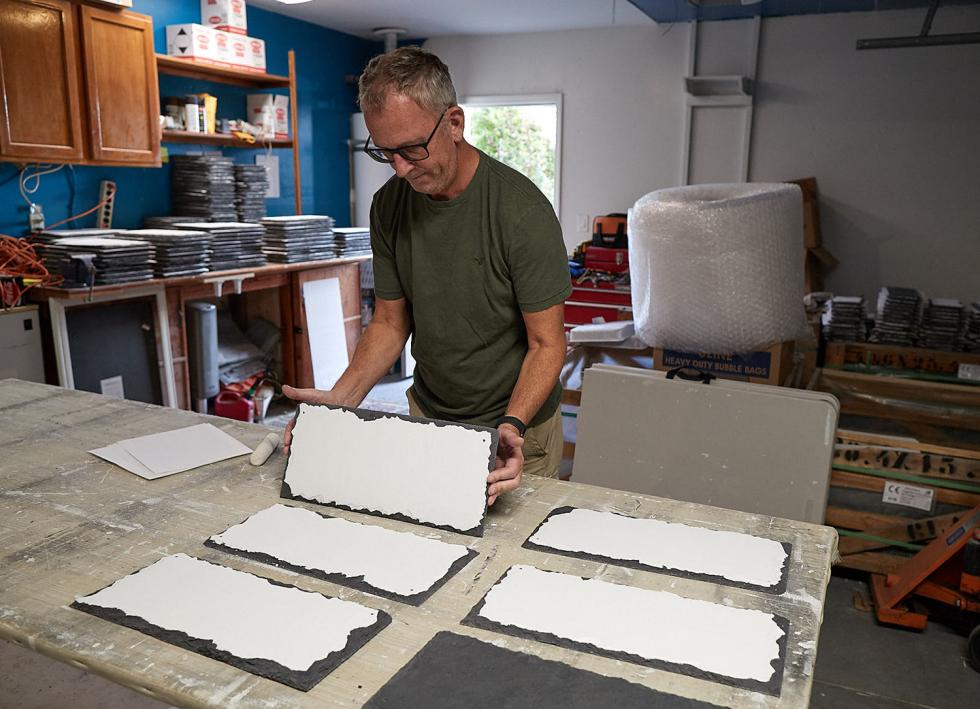 To expand their product line, the husband-and-wife team, who live in Gold River, introduced home address number signs, welcome messages and other personalized plaques on slate. "I'm originally from the UK, and in Wales especially, putting slate plaques on your house is very common," Simon says.
This new product line quickly took over. "Obviously, when you're running a business, you go where the sales are." They have 150 different designs and sell about 200 slates a week (at $48.95 to $77.95 each), he says.
The process starts with cleaning the slates — which come precut from Brazil — drilling holes and then applying two coats of white paint. Next, the personalized design is printed on the flat stone using a $30,000 flatbed printer with two UV-LED lamps for fast curing and ink designed for the outdoors. The Hollands have three part-time employees who mainly help with production (Kelly has shifted her focus to the fitness studio the couple co-owns; Simon also works as a musician on Broadway Sacramento shows).
They do about 60 percent of their business through Amazon, with the rest split among Etsy, Wayfair and their own website.
"I love that there are so many bits to running a business," Simon says. "There are always new designs. People say, 'Could you do this design,' 'Could you do that?' I love that."