Jessica Filip's favorite weaving projects are the large commissions that take several weeks to complete, such as her 6-foot-by-6-foot wall hanging displayed in South, a restaurant in Sacramento, or an 8-foot-by-12-foot piece for a client's cabin in Montana. Her larger commissions range from $1,600 to $4,000.
"I love working on private commissions so much because you get to realize someone's vision," says the Sacramento artist, who recently rebranded her business from The Northern Needle to Jessica Filip Studio to reflect an evolution to more serious, high-end pieces.
Filip uses only handspun, hand-dyed yarn in her creations. "I was very much thinking of iron and earth when I started this, because of this gorgeous natural fiber," she says of her latest project (pictured left). For this piece, she drew inspiration from the iron deposits she saw in the fairy pools on the Isle of Skye during a recent trip to Scotland. "It looks like somebody went in and poured copper-colored paint over rocks," she says. "So that was kind of the look I was going for."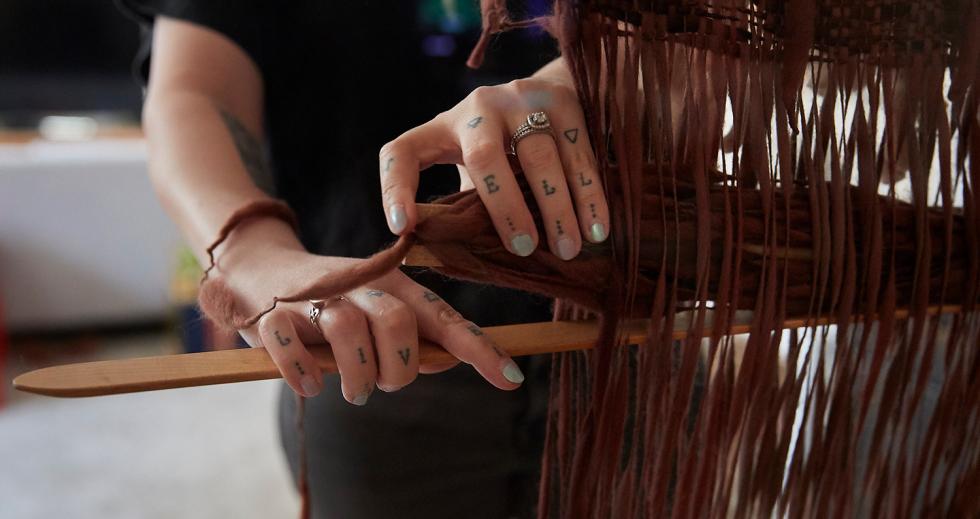 She uses a clothing rack as a loom, and a tool called a shuttle and passing stick to create a temporary separation between the yarns to pass more yarn through (pictured above). "With weaving, it's all about going above and behind, and up and down, and creating a grid," she says. Once finished, this piece will be for sale on Filip's website; her work is also available through the West Elm Local program, which connects the company with independent makers to sell their products in local stores.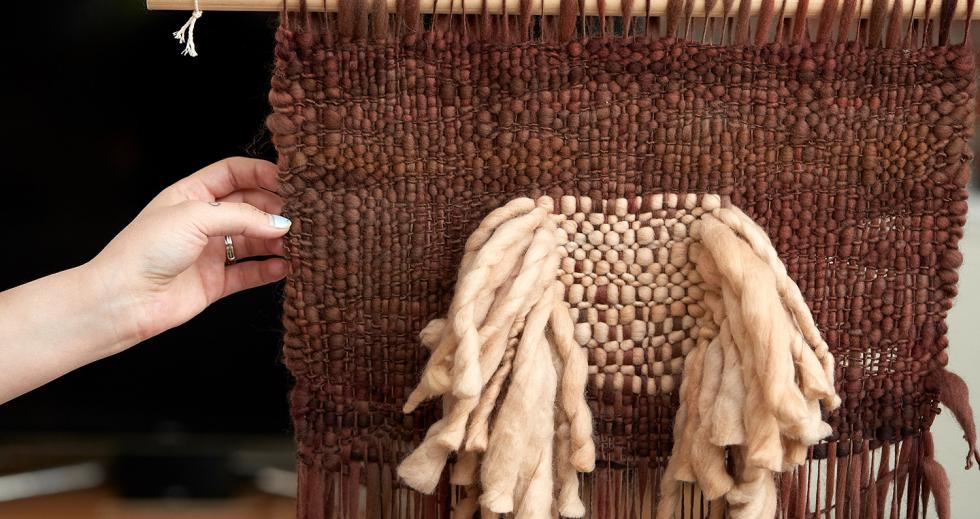 Filip completes at least one major commission a year in addition to these smaller pieces. "Sometimes it's pre-sketched or pre-designed, and I have a very clear idea of what I want," she says of her artwork. "And sometimes I just know the size and the color scheme, and I just kind of dive in and see what happens."
—
Get this and other stories delivered to your inbox weekly: Sign up for our free email newsletter by clicking or tapping here.