A trip to southern Italy in 2013 inspired Joe Triglia to create a new product for his business Tufarock Design — a concrete planter resembling the lava rock of Mount Vesuvius. To make his handcrafted pottery and plant arrangements, he first mixes concrete and then packs molds in the garage of his West Sacramento home.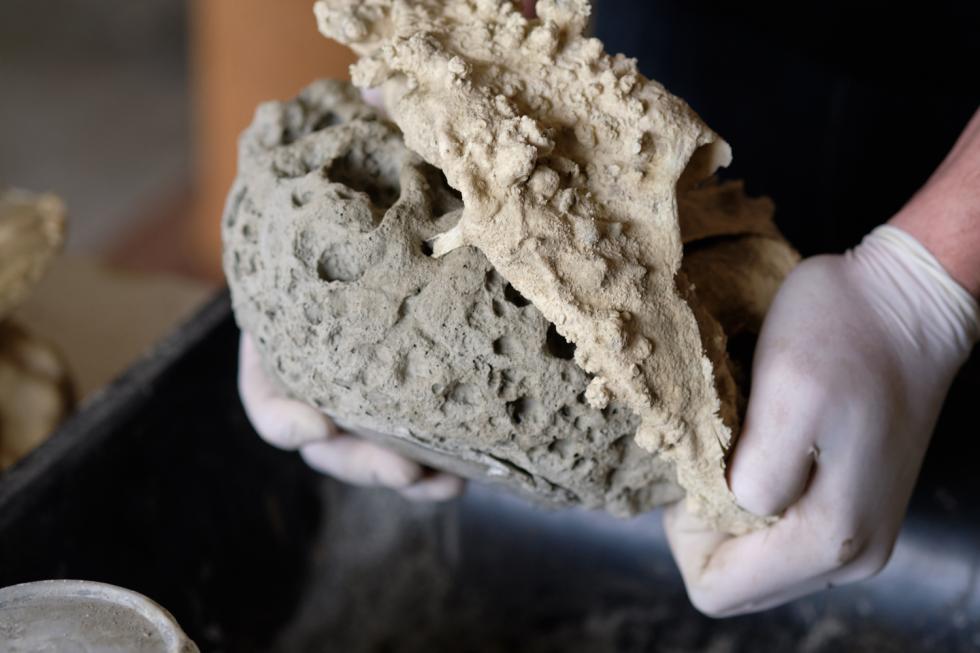 "It's like making mud pies when you're a kid, but it's permanent," he says. He's made at least 100 molds since founding his business in 2009. Some look like driftwood; others are tiki heads; simple pots or the face of Jizo Bosatsu, a divinity in Japanese Buddhism.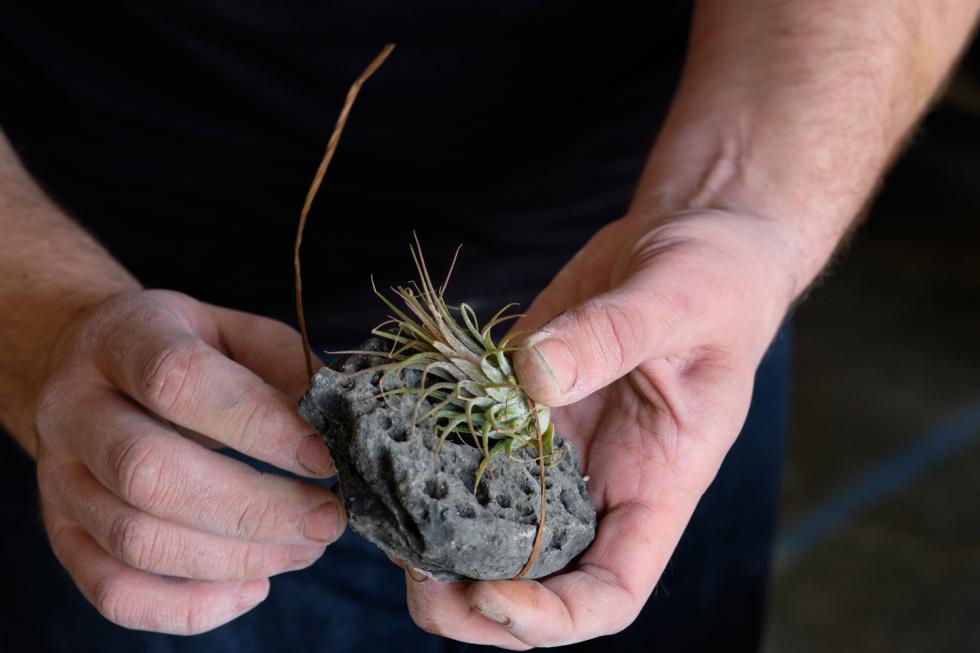 It takes Triglia from five days to a month to make a mold (he makes several at once), depending on the size and because he often uses more time-consuming liquid latex rubber instead of fast-drying silicone and must paint up to 20 coats on the object, with each coat taking a day to dry. "I like the old-school way of doing it," he says.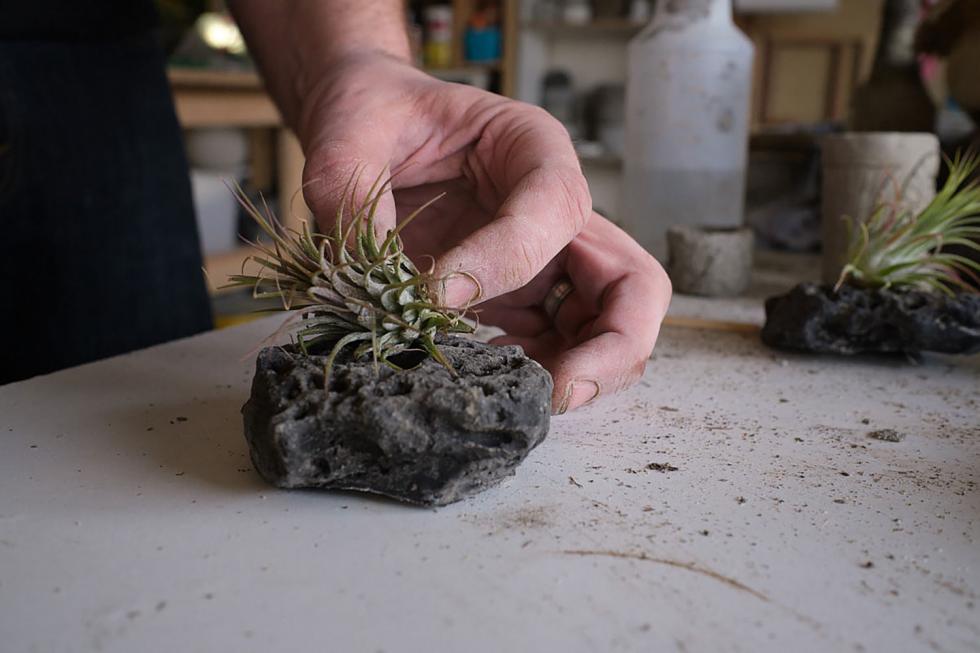 After removing the castings, he paints them with diluted acrylic. Next, he adds an air plant that he secures to the planter using an epoxy; a string keeps the plant in place until it dries.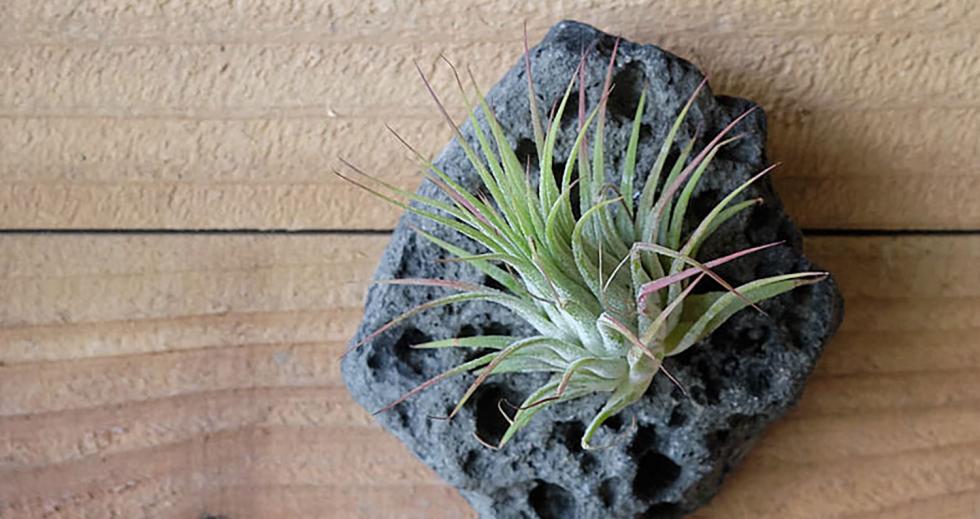 Triglia creates custom installations and sells his items online, at the Midtown Farmers Market, Sacramento Natural Foods Co-op, Talini's Nursery, and other local nurseries and florists.