Jack Crawford, general partner at Impact Venture Capital, offers his perspective into entrepreneurship and innovation in the Capital Region. For more from Crawford, check out "It's Show Time!" in our April issue.
What's the biggest change in your industry in the past few years?
The biggest change we've seen in the past couple of years is the rise of corporate venture capital. Since 2011, the number of corporate venture units has doubled, the number of deals closed by these units has nearly tripled and the dollar amount invested has increased 10 times to nearly $11 billion. These corporate investors take a strong strategic approach to their investments; they're looking for companies that not only return capital, but strengthen their access to new technologies and bolster their ability to serve customers well. We have worked extensively to partner with these corporates because they provide unique market insight to our portfolio companies and have often even been customers of the startups they invest in. They're excellent sources of capital now and potential acquirers in the future.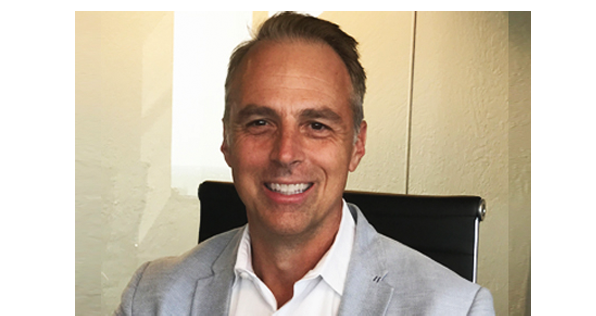 What do you foresee as the biggest change on the horizon in the year to come?
I'm extremely excited about the role Sacramento/Northern California can play in the global tech ecosystem in the near future. Across the country, capital cities with major research hubs like Austin, Salt Lake and Denver/Boulder have made waves in the tech world. The Capital Region has the right mix of ingredients to do as well, or even better, than each of them. When we look at our region, we see a technology triangle connected by San Francisco, San Jose and Sacramento that will excel at solving some of the world's greatest challenges by providing high-tech startups with solutions that will allow billions of people to access food, water, healthcare and energy.
With one of the world's elite public research universities in UC Davis just down the road and excellent schools like Sacramento State, the University of the Pacific, Los Rios Community College District, William Jessup University and, soon, Warwick University, training our best and brightest, we have a phenomenal talent base we can build on in Sacramento.
Furthermore, being the capital of California, the sixth largest economy in the world, is a huge asset. Solving these challenges means navigating highly-regulated industries, and California is a global leader here. If our entrepreneurs know how to navigate this regulatory environment, they'll have a huge leg up on competitors (to say nothing of the state serving as an actual customer of some of these startups). Sacramento, in the heart of the Central Valley, also has unparalleled location advantages, particularly for the agriculture and energy industries.
Taken together, there aren't but a couple of cities on the planet that have this mix of advantages. But none of them are also an hour or so away from the Bay Area, the world's unrivaled center of technological innovation. As we plug our strengths into the technologies, capital and talent coming from the Bay, we can really elevate our startups' ability to serve global markets. This way, we're not competing with the Bay, but a vital complement to a thriving Northern California "tech triangle" ecosystem. To be frank, we've never been more excited for Sacramento's potential.
Got something to add? Let us know in the comments, on social media, or email us at editorial@comstocksmag.com.