For over eight decades, the California Employers Association (CEA) has been supporting businesses of all sizes and industries with HR solutions, training and professional development services.
Kim Gusman is at the helm of this nonprofit association, serving as the President and CEO. She is passionate about the support CEA provides across the state. With well over 1,000 calls each month on their HR helplines, CEA is highly responsive and dedicated to their mission of providing Peace of Mind to employers.
CEA's experienced HR support team delivers tailored expertise to meet the diverse needs of employers in real time. In addition to membership, CEA also offers access to invaluable resources such as on-demand training courses, HR forms, and both onsite and virtual training events.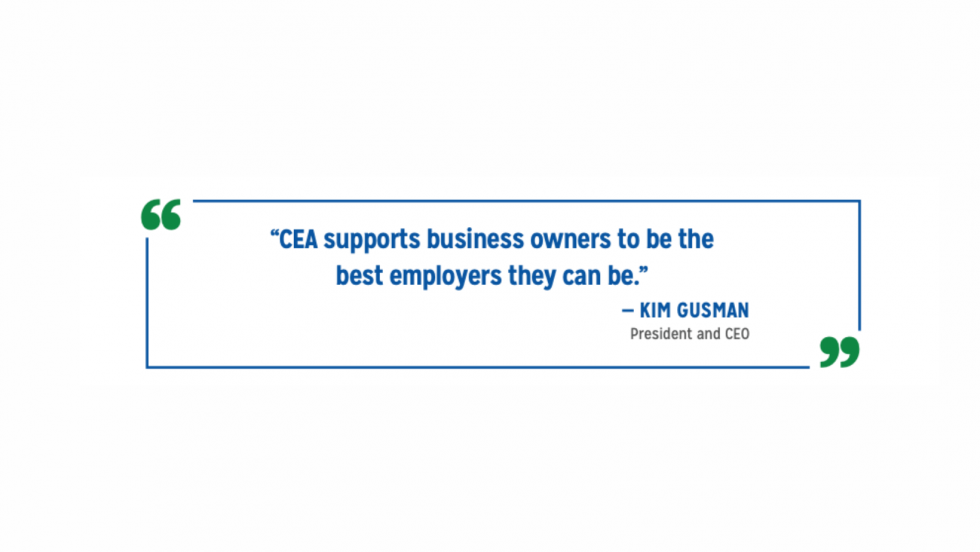 "We help companies navigate complex state labor laws and provide best practice solutions so they can focus on running their business," Gusman says.
The biggest issues facing California employers right now are AI in the workplace, retaining employees, and supporting remote workers. "CEA's role is to keep employers informed and provide them with Peace of Mind, enabling them to create exceptional workplaces," Gusman says.
CEA has become a trusted partner and indispensable resource for California businesses, ensuring they remain resilient in an ever-evolving landscape. With the new year just around the corner, Comstock's Magazine readers can receive a complimentary 2024 Employment and Labor Law Poster in English or Spanish by accessing the QR code below or calling CEA at 800-399-5331.