Jessilee Windhaus and Emily Maghanoy can often be found hanging out on the patio of Oak Park Brewing Company in Sacramento. Recently, at the brewery, Windhaus dressed up as an old man — George Washington to be precise — and Maghanoy pretended to be revolutionary spy Hercules Mulligan. They were both wearing tricorn hats. The women, of course, were acting. And singing. The musical in question was "Hamilton" (what else?) and the event was a sing-along hosted by Empire Arts Collective.
"[The sing-alongs] are really fun and a great way to build community and a way to create projects that build our ethos, which is that everyone gets to participate," says Windhaus, who cofounded the collective with Maghanoy in early 2015. The sing-along is crowd-sourced: People sign up ahead of time for a particular character, then go onstage for a song or two. Some participants wear costumes and others don't.
"The first sing-along really blew my mind," Maghanoy says. "It was amazing to hear 150 plus people sing/rap every single word to a three-hour musical that at the time had not opened anywhere outside of New York." Despite the competitive nature of performing arts, participants had a chance to sing their dream roles.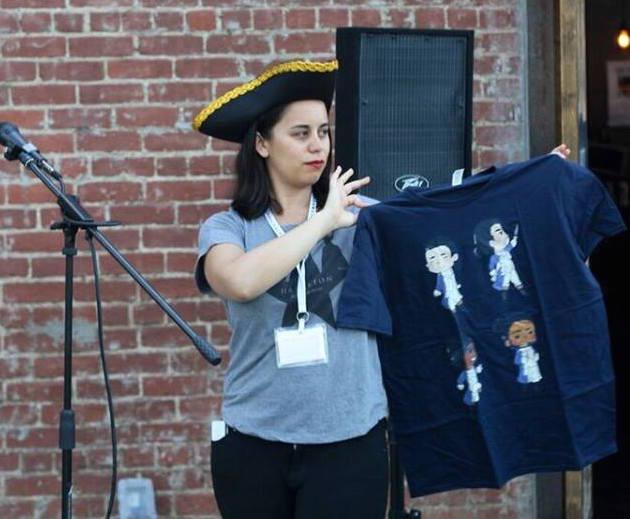 And more than simply an evening of musical theater fun, these sing-alongs raise money for Empire Arts Collective's plan to eventually open a coworking theater space in Sacramento. "It will be kind of like a safe haven for performing artists to grow their ideas," Windhaus says. Although the group hasn't yet secured a lease, they say they are well on their way to making this project happen.
Theater Not One Size Fits All
Windhaus has done theater since she was 10 years old and earned a theater degree from Sacramento State. In December 2013, after returning from a traveling children's theater, she started That Plus Chips, an all-volunteer group that performs pop-up style improv and sketch comedy at different venues and hosts a podcast. A call for women writers and actors prompted Maghanoy to audition and show off her lifelong love of musical theater and comedy.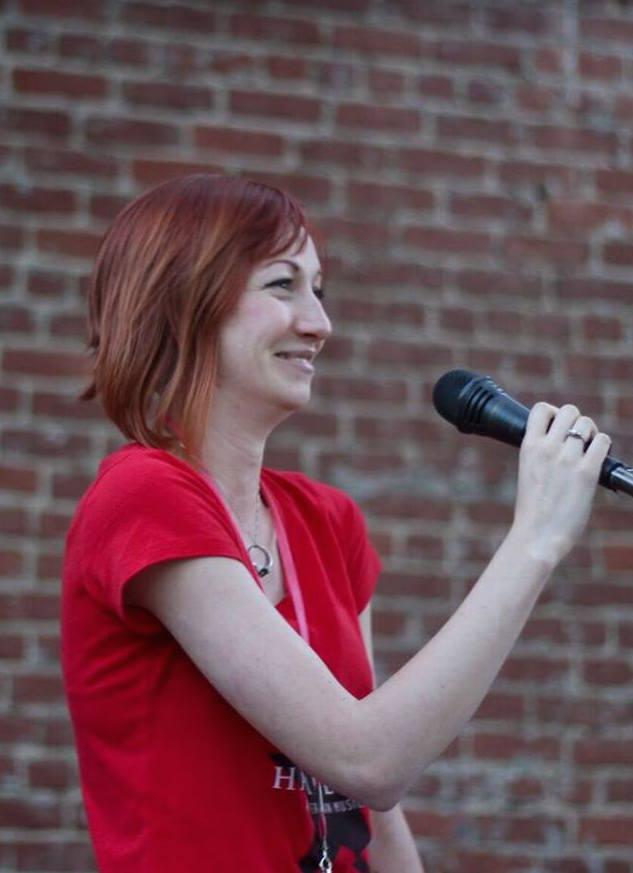 The women soon realized they both share an interest in fostering community theater in Sacramento and helping local performers access resources. Sacramento's robust coworking scene (they acknowledge Capsity, Urban Hive and Hacker Lab) inspired their decision to start their own collaborative space. The two envisioned a supportive, noncompetitive environment where people feel free to experiment and make mistakes.
They also wanted to make inexpensive theater space available — paying for a venue is typically the biggest financial burden for a small company. Another complication is finding the right venue. Most tend to be quite large, requiring a certain scale of production, like musicals with big casts. But sketch, improv and experimental theater need smaller, more intimate spaces. "Theater is not one size fits all," Windaus says.
Empire Arts Collective intends to operate a temporary space to incubate the project for a couple years and then purchase a building with two theater spaces (small and large); rehearsal space; offices for endeavors like voice lessons and podcast recordings; and shared space for brainstorming. On any given day, one group might be rehearsing, a band jamming and a workshop held on composers' rights. Both hobbyists and professionals are eligible to become members.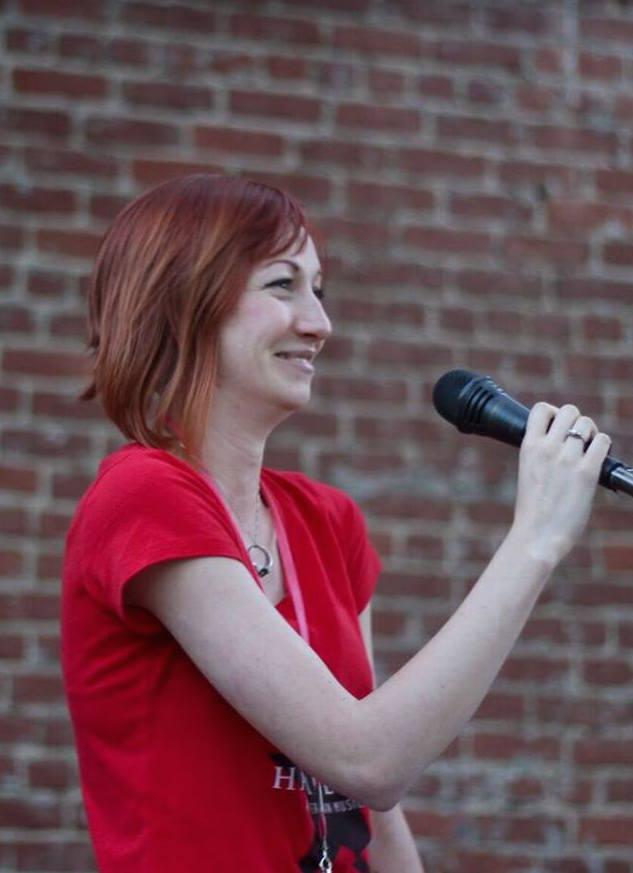 'It's Taxing to Run a Space'
Kelley Ogden, co-director of KOLT Run Creations in Sacramento, says she plans to become a member of Empire's new coworking space. KOLT Run Creations features fringe and nonconventional theater, and holds shows in different venues, as opposed to one rented space. For "My Own Stranger" adapted by the poet Anne Sexton, they ran for four weeks in a different art gallery every weekend. "We've taken being nomadic and embraced it," Ogden says.
Ogden and her co-director and wife, Lisa Thew, met while doing theater in Chicago; both had worked in theater companies all over the country and were well-versed in production logistics. "It's incredibly taxing to run a space," Ogden says. "You have to be constantly having a show and constantly producing." Additionally, Sacramento's large number of arts groups vie for the same venues, which sometimes have to be booked a year in advance. "That just didn't work for our model," Ogden says.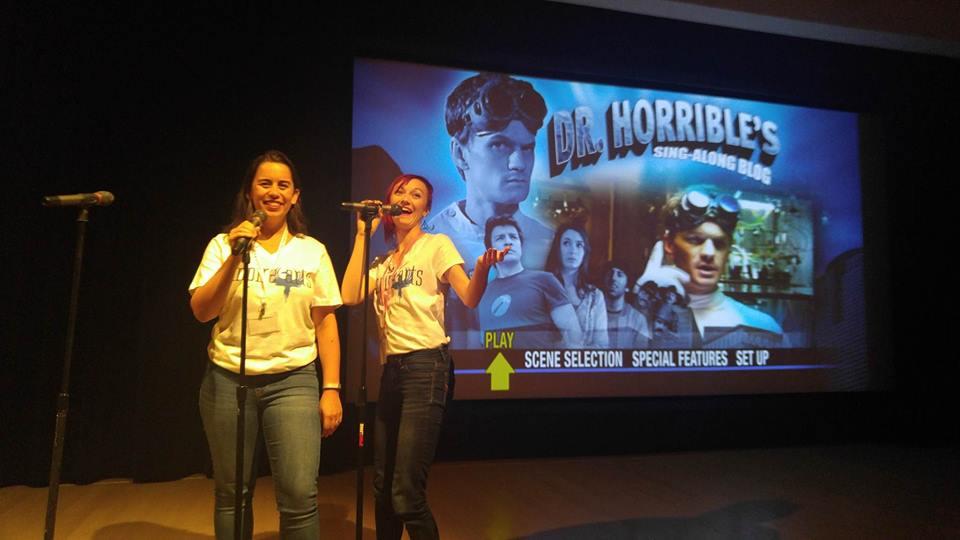 The collaborative nature of Empire's prospective space is also attractive to Ogden — for meeting new people, sharing resources, finding inspiration and developing an audience. "To me, theater is a big buffet," she says. "When you have more offerings, you have more opportunities to tap a potential audience." This new project also represents a chance to build Sacramento's theater scene. "There's a lot of drive right now for Sacramento be a world-class city," Ogden says. "When my wife and I moved here 11 years it was a lovely city, and as a city grows, the arts and culture component is really an essential part of a great city. It makes it sophisticated, interesting, vibrant. When art happens in your neighborhood, it benefits local businesses."
Empire Arts Collective is developing a membership model for patrons, who will subscribe for a season pass, which might include a one-act play, a musical, a performance of Shakespeare, a comedy show or a show that's entirely undefinable — who knows? Maghanoy and Windhaus say their projected budget is undetermined, but Empire Arts Collective raised over $5,000 through an Indiegogo campaign, and continues to get funds through the sing-alongs, which have a suggested donation of $10 per ticket. "Our idea is based on the sharing economy and the belief we are stronger together," Windhaus says.