The coronavirus pandemic has been a challenging time for people who are in the best of situations, and for many foster youth the past year has exacerbated already tough circumstances. "Foster youth are not able to socialize, and they go back to emotional issues that they had already worked through," says Katie DeMaio, manager of Women United, an action group out of United Way California Capital Region, which serves Amador, El Dorado, Placer, Sacramento and Yolo counties.
During the pandemic, Women United, which provides skills and funds for foster youth ages 14 to 18, set up an online note-writing campaign in support of foster youth. The group printed 275 inspirational notes written by volunteers and delivered them to Koinonia Family Services Home for Teens, a group home for foster youth in Loomis. Something as simple as inspirational notes can make a difference for foster youth, who often deal with trauma, have few personal belongings and no permanent place to call home.
May is National Foster Care Month, and the Capital Region has several nonprofits and businesses that work to improve the lives of foster youth. But, as these advocates say, the need experienced by foster youth is year-round and now greater because of the pandemic. Sacramento County, for example, has 1,134 foster youth under age 18, according to Melissa Lloyd, the deputy director of the county's Department of Child, Family and Adult Services. "School closures, social distancing and the transition of in-person behavioral health services to telehealth has raised additional challenges for foster youth," Lloyd says.
Meeting a Need
Founded in 2002, Women United has a leadership council consisting of business and community leaders, as well as former foster youth, which acts as the group's volunteer board. Tracy Jackson, president and CEO of HR E-Z, a human resources company in Sacramento, serves on the council because she felt a connection to the roughly 48 percent of foster youth in Sacramento County who are Black, Indigenous or people of color. "I do work in diversity, equity, and inclusion space, and it's important for foster youth to see people who look like them to show that we care," she says. "Women United's mission aligned with my values."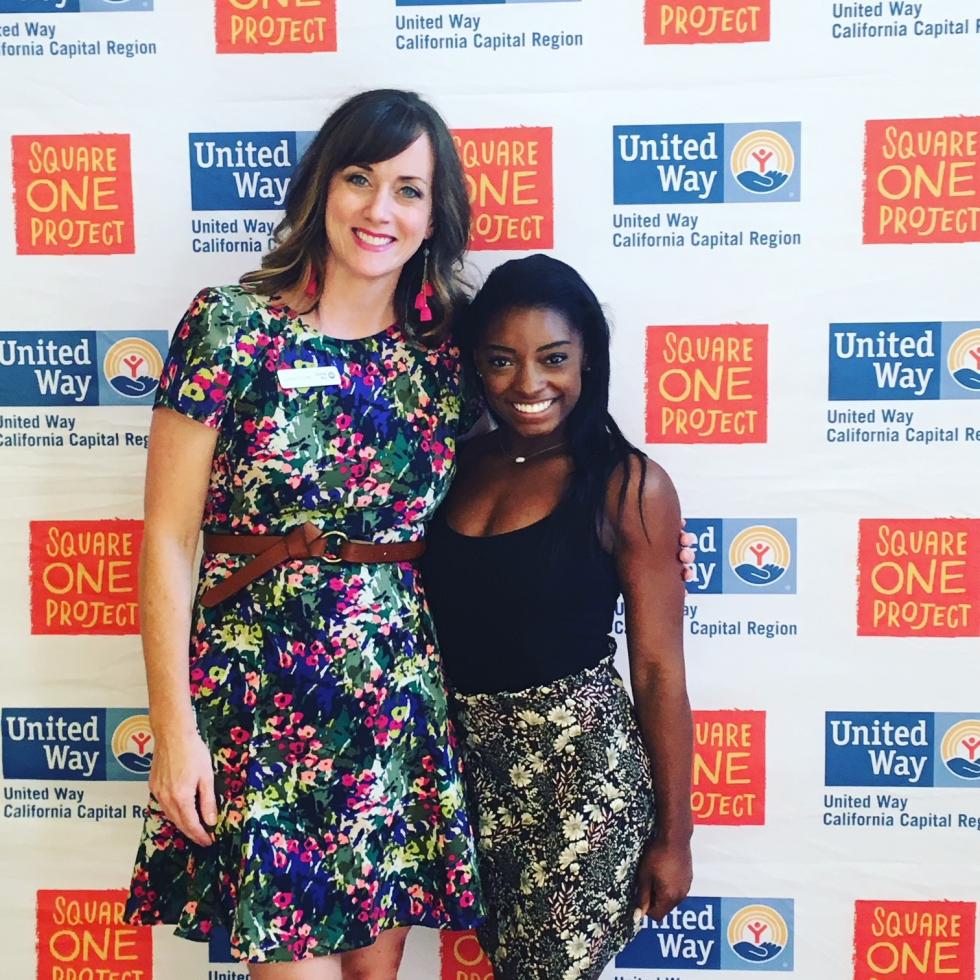 Jackson learned about Women United when she attended its annual luncheon several years ago. Roughly 400 guests attended the luncheon each year, which featured fashion shows in which foster youth modeled business-casual attire and had celebrity guests, such as American gymnast Simone Biles in 2017. This year, Women United held three days of online events because of the coronavirus pandemic. The group had about 3,000 unique views of its social media content and videos, and roughly the same amount of new members and donations as in previous years, according to DeMaio. (Men can join Women United, but most of the 350 member volunteers are women.)
Women United has raised $2 million for foster youth to date, which goes toward savings accounts, classes, technology and case workers. The group provides foster youth with savings accounts that assist them when they become independent. Women United provides $750 in each account, and youth can earn more money by participating in its matching program, where the group matches funds that foster youth earn by attending classes, participating in useful activities with their social workers, and performing well in school. For example, one foster youth had $7,000 in his account when he emancipated. "The accounts are not charity checks," DeMaio says. Last year, Women United provided 140 foster youth with accounts and this year the goal is 200 accounts.
In addition, the group assembles and decorates 200 teen duffel bags each year in partnership with the Together We Rise, a national nonprofit based in Brea in Southern California that provides bikes, scholarships and "sweet cases," which are decorated luggage filled with essential items. Women United has donation drives for luggage, toiletries and games for this project, and accepts monetary donations where $50 purchases one duffel bag with goodies. This year, members were able to work on the project remotely during the shutdown.
Women United also teaches foster teens about financial literacy, how to change a tire and other vital skills in its Life Skills Workshops. DeMaio says that the youth who complete the workshops inspire the newer cohorts. "A 14-year-old sees an older child get a job after gaining skills. We can give them the hopes and dream talk, but it makes a difference when they can see success," she says. These workshops were put on hold during the pandemic because some of the youth did not have computers, but they will resume when the state of California fully reopens June 15.
Equipping Youth With Skills
Foster Youth in Transition Rise Above Hope, a Sacramento-based nonprofit that provides foster youth paid work experience in its book-reselling business and in its secondhand store, also prepares foster youth for success after emancipation. "Youth see themselves as an asset," says FITRAH founder and Executive Director Nadia Niazi. They pick up, sort, list and ship books or other items, such as jewelry, home goods and collectibles.
FITRAH also partners with Women United to teach foster youth self-management skills. "Emancipated foster youth are at risk of homelessness because they often lack skills and financial support," Niazi says. A 2019 Sacramento State report of Sacramento County's unhoused population survey found 34 percent "of unsheltered youth indicated that they had been in foster care or a group home before the age of 18. FITRAH works to reduce that statistic by providing enough work for each foster youth that it employs, with plans to move to a large warehouse to hold more books and gently used items and to expand its program.
Another organization, the Ticket to Dream Foundation, which has its corporate headquarters in Roseville, offers shoes, clothing, makeup, laptops and other essential items for foster teens by partnering with other nonprofits throughout the nation. "We focus 100 pecent on new donations. People — children, soccer teams, all kinds of donors — hold their own drives and drop off the items," says Gina Davis, executive director of Ticket to Dream. Volunteers follow coronavirus precautions when they come to its new warehouse to sort and ship donations.
Ticket to Dream volunteers also hand-write cards for foster youth high school graduates since, according to the National Foster Youth Institute, only 50 percent of foster youth finish high school. This project allowed volunteers to be involved during the past year, while following pandemic protocols.
Stepping Up to Help
Research shows that employees increasingly prefer employers who are involved in community causes, such as assisting foster youth. A 2016 Cone Communications study on millennials' engagement found that 84 percent want companies to help them find ways to be more involved in their communities. The current business trend to embrace corporate social responsibility makes a strong case for organizations to provide their employees opportunities to contribute to foster youth and other noteworthy programs.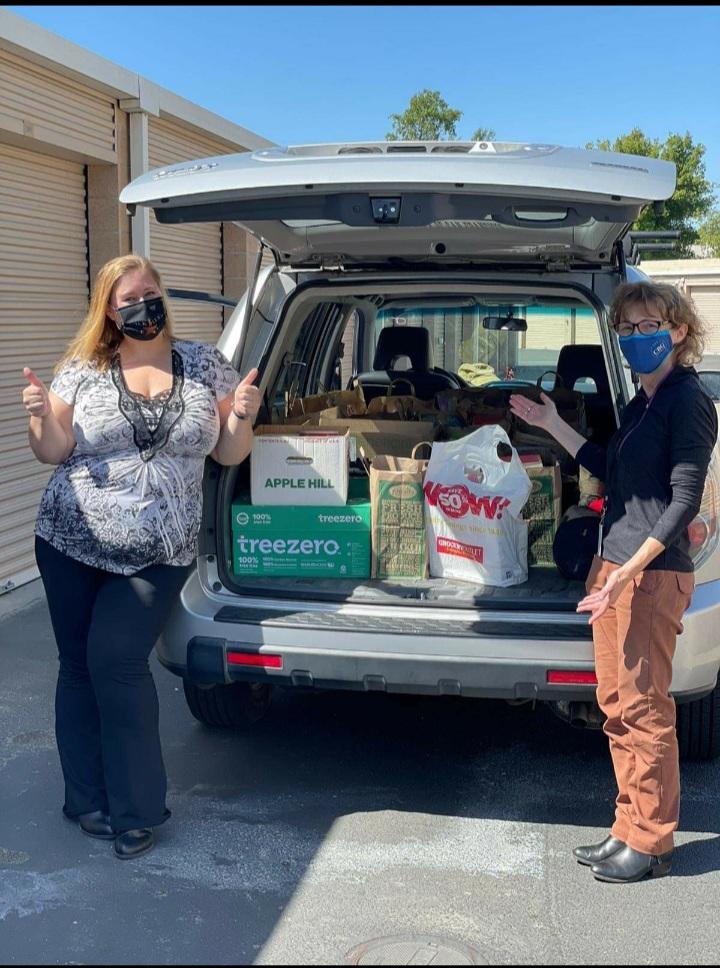 Marrone Bio Innovations, a biotech company in Davis, wanted suitable volunteer projects for their employees, who had been involved in monthly community events before the pandemic. "Once the pandemic hit, most of our options became severely limited due to safety and work-from-home limitations. Many charities could no longer host volunteer events," said Nancy Nomellini, senior executive administrator, and Jessie Murray, quality assurance manager, in a joint statement.
The company decided to host monthly drives and chose to do a book drive in March for National Reading Month, with FITRAH as the recipient. Marrone Bio's employees donated enough books to fill 23 boxes that Nomellini and Murray delivered to FITRAH. "Programs like FITRAH give foster youth a sense of normalcy in these uncertain times," say Nomellini and Murray.
Allworth Financial has raised more than $1.3 million for foster youth by donating for every new client and by having employees, management and owners make individual donations and do volunteer events for its partnership with Ticket to Dream's Give Back program. "Businesses like to partner with us because we have the retail and shipping experience and we've created a large network of nonprofits to reach over 200,000 foster youth," says Davis of Ticket to Dream.
Whether nonprofits support foster youth throughout the nation or focus only on the Capital Region, they have provided much-needed services to foster youth during the pandemic — and volunteers say they find that the rewards for supporting foster youth are priceless. "It's uplifting to see the children's success," says Jackson, of Women United. "My currency is their smiles."
–
Get all our web exclusives in your mailbox every week: Sign up for the Comstock's newsletter today!