For the California Capital Airshow, 2021 was a comeback story and resounding financial success.
Following a canceled show in 2020 due to the COVID-19 pandemic, the show returned in September 2021 to Mather Field near Rancho Cordova, breaking event records for both attendance and revenue of $1.78 million, against $1.3 million in expenses. This year's show may be a sign of continued recovery for both the airshow and Sacramento County's four-airport system.
The California Capital Airshow kicked off Friday morning at Mather Field, with a drive-in airshow and opening ceremony that evening and flight performances on Saturday and Sunday. The event is a longtime staple for Mather, currently in its 16th year bringing in groups like the U.S. Navy Blue Angels and the Thunderbirds and F-22 Demonstration teams from the U.S. Air Force.
"I would tell you that this is incredibly well-received throughout the community," says Rancho Cordova Vice Mayor Linda Budge. "Every once in a while somebody will complain about the noise, but in reality because it's been going on so long, now everyone understands it's going to be this weekend."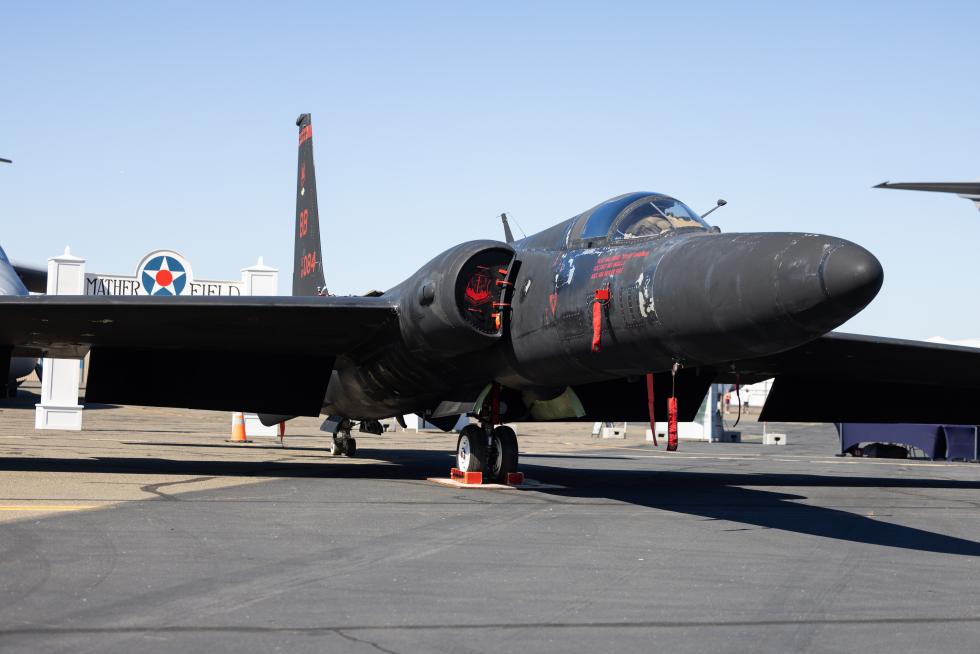 The organization lost money in 2020, when event organizers announced in an August letter that they were "not fully confident we can minimize the coronavirus risk to a level that meets our standards for health and safety." An event spokesperson noted that the airshow was ineligible to receive funds from the U.S. Small Business Administration's Shuttered Venue Operator Grant, despite assistance from Rep. Ami Bera (D-Elk Grove).
Generally, the show draws anywhere from 25,000 to 40,000 people. Some people purchase tickets to sit in large tents sponsored by different companies during the event, while others favor general admission tickets where they'll stand out in the open and watch as planes soar overhead to the beat of the "Top Gun" soundtrack.
The airshow is a callback to the years Mather Air Force Base operated, 1918 to 1993, helping turn the surrounding Sacramento region into an aerospace and defense hub. This year, the show is recognizing the 75th anniversary of the U.S. Air Force.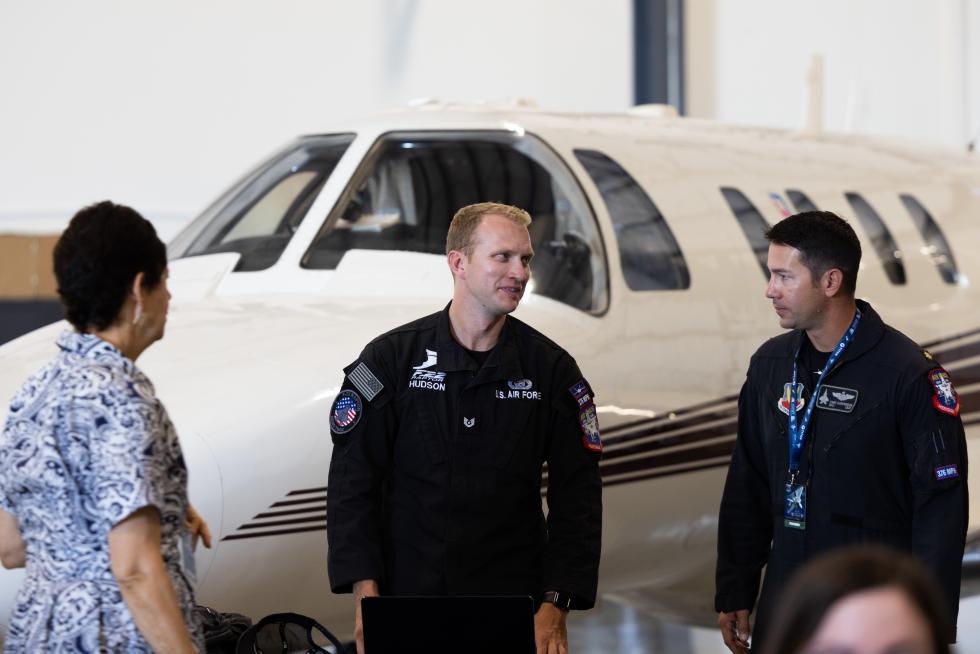 There were about 100 aircraft on hand for this year's show, approximately 10-15 percent of which flew this weekend. Among the flyers were Joshua Gunderson, the Langley, Va.-based commander of the U.S. Air Force's F-22 Demonstration Team that flew on Saturday and Sunday.
"We can't show all the cool secret stuff by the airplane, but we can show the performance and the maneuverability," Gunderson says. "So we'll see this airplane will go up and stop-slide backwards. We'll spin like a helicopter, we'll do a backflip, we'll do all these crazy things that a 60,000-pound airplane can't really do normally."
Other planes on hand for the show include a Cold War-era U-2 Dragon Lady from Beale Air Force Base, a World War II-era Lockheed P-38 Lightning, and a C-5M Super Galaxy, part of Travis Air Force Base's Parade of Heavies. An event spokesperson said without sarcasm in his voice that the last plane could fit three million tortillas.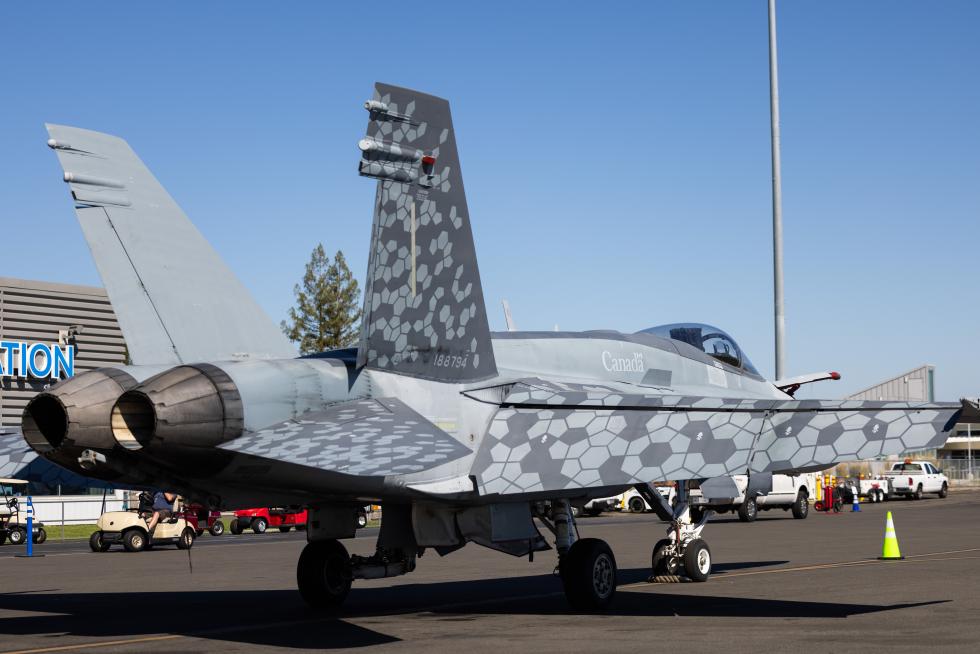 The airshow appeared to have gotten off to a smooth start Friday morning, with a Federal Aviation Administration pilot briefing followed by a STEM Career Expo held inside the Modern Aviation hangar for students ranging from elementary to high school.
The event successfully added a drive-in airshow last year as a pandemic precaution, and the drive-in show returned this year, but few guests at the STEM expo seemed worried about COVID. A small number of face masks were worn among the estimated 200-300 people in the hangar.
STEM expo attendees included Tamara Swann, the El Segundo-based deputy regional administrator for the FAA Western-Pacific Region, who sat at a table during the three-hour expo with students.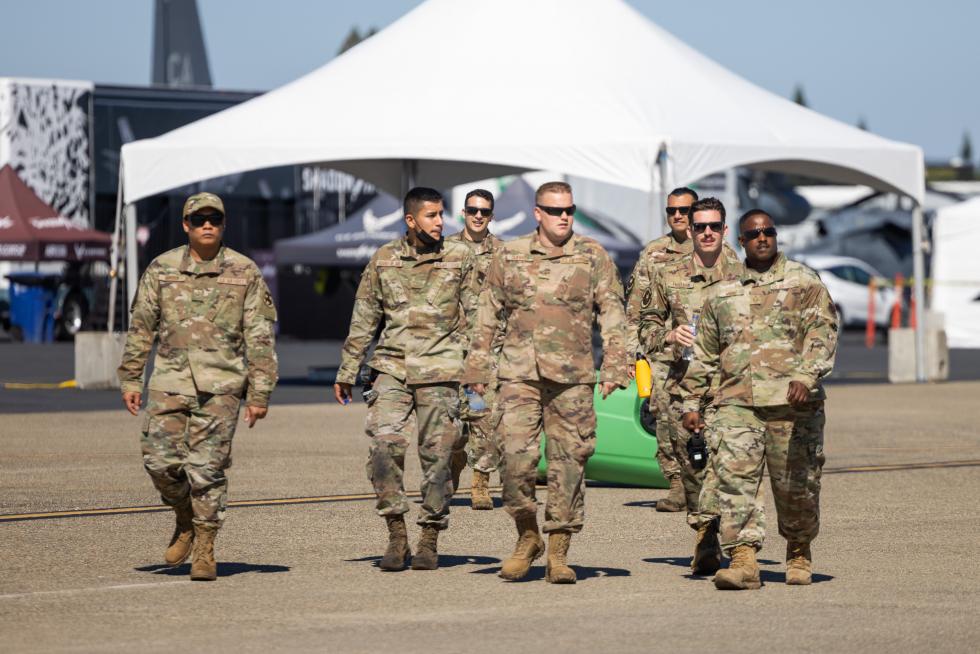 "At my table, as we talked and got to meet each other, there are two of my five that want to be engineers," Swann says. "One wants to be a pilot. And the other wants to be a mechanic. So it's really exciting."
They're students who could help address a glaring labor shortage in the air sector.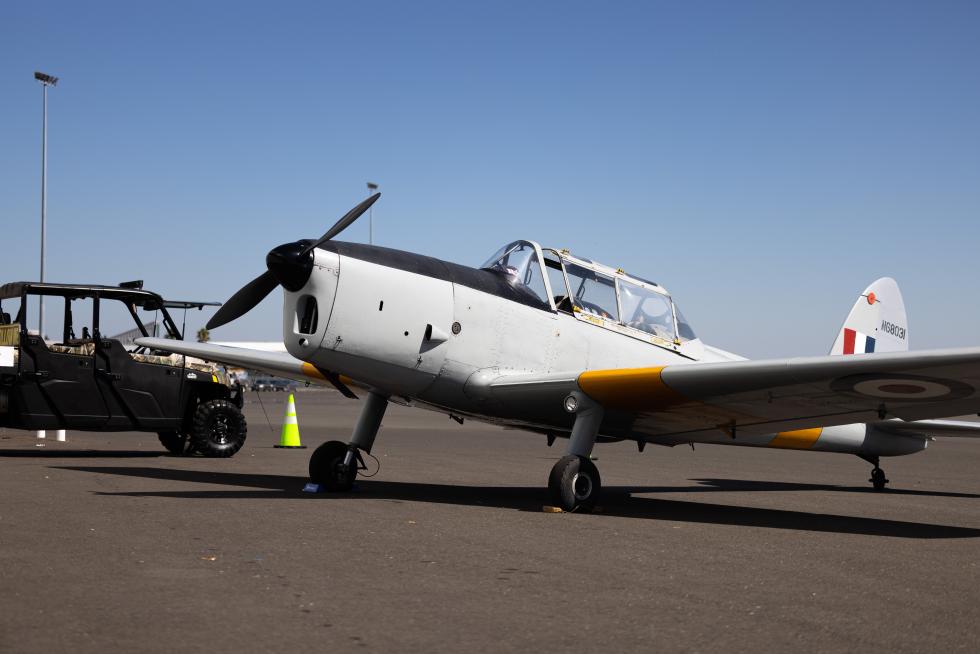 "We really are lacking people now in aviation, lacking pilots and anything that we're trying to hire," says Cindy Nichol, director of the Sacramento County Airport System, not long after speaking to the STEM expo. "So if we get people interested in working in an airport, that's even better or in aviation somehow."
Nichol also got a break from resurgent air operations for Sacramento County; traffic dropped in the pandemic, but is now back to near peak levels from 2019, she says.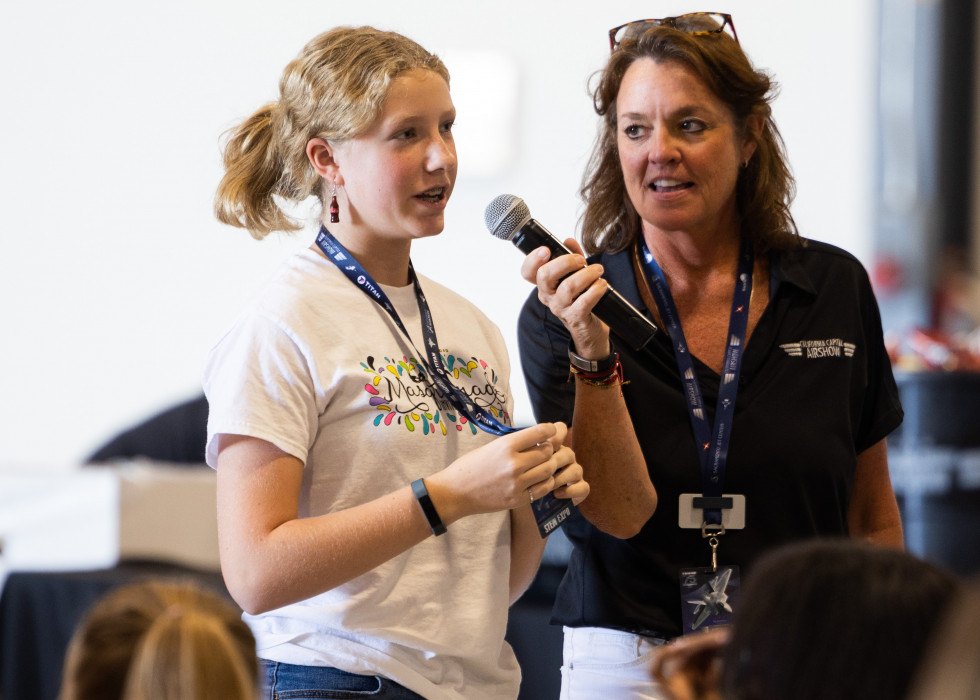 Some students asked rudimentary questions during a Q&A portion of the STEM expo. Others appeared to have more sophisticated knowledge, such as Cordova High School junior Brian Nguyen, who asked a panelist why British Spitfire planes had elliptical wings rather than the delta wings favored by other fighter aircraft.
Nguyen says he's interested in working in biotechnology but that he enjoyed the expo as well. "I'm kind of exploring right now," he says."That's why I'm trying to build on all areas of STEM so I can see what I really like."
There was plenty to explore during the three-day event, with flights and demonstrations throughout the weekend.
"There are t-shirts here today that say, 'I love jet fuel because it's the smell of freedom,'" Budge says. "And what we'll tell everybody tomorrow is it's the sound of freedom."
–
Get all our web exclusives in your mailbox every week: Sign up for the Comstock's newsletter today!