Is 14 too young to get into coffee? It wasn't for Randall Echevarria. He grew up in Crescent City on the California/Oregon border, and the small town's first coffee shop gave him his very first job. He started as a barista and moved up in the ranks over four years, his favorite part being the beverage development. Turns out, this high school gig was just warm-up.
Last year at Sacramento's Farm-to-Fork Festival, Echevarria and his husband, Monte Hudock, launched Brass Clover, touted as the city's first and only craft cold-brew coffee manufacturing company. Based in the Triangle District of Oak Park, the startup offers ready-to-drink bottles of cold-brew coffee with a beverage portfolio that includes bottled Bourbon Vanilla Latte (a rich and creamy vanilla latte, blended with premium Madagascar bourbon vanilla bean, plus cream) and Salted Caramel Mocha ("Chocolate milk for grown ups? Heck yeah!" Echevarria says).
Initially, Brass Clover planned to use coffee roasted by local spots such as Old Soul Co. and Temple Coffee Roasters to highlight the features of the coffee and the farmers responsible. Now, in addition to local roasters, they brew their own coffee and wholesale their bottled cold-brew beverages to local cafes, restaurants and retail shops throughout the region. The company started retailing at Corti Brothers in July and expects to start retailing this month at the Sacramento Natural Foods Co-Op to coincide with the opening of its new Midtown store.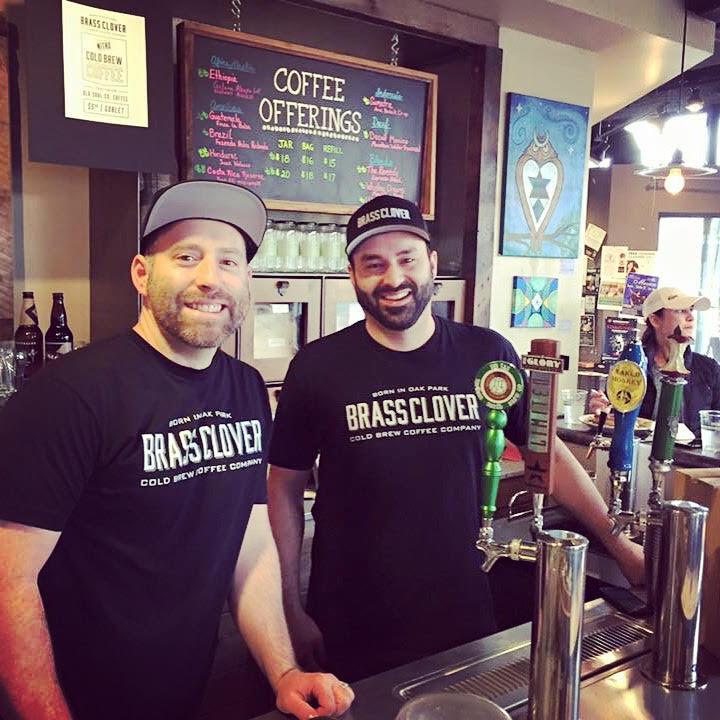 To brew their coffee, Brass Clover uses stainless steel equipment, including a 20-gallon fermentation tank at Preservation & co. in Midtown. Brew times range depending on the type and flavor profile of the coffee, but average between 14 and 16 hours. They also brew at near-freezing temperatures and blend with nitrogen through a two-stage nitrogen-infusion process, which Echevarria says helps produce a much smoother and bold coffee with less acidic and bitter qualities compared to other cold-brew coffees.
"Other companies are using a concentrate combined with water to get the flavor," Echevarria says. "We do a ready-to-drink brew process, which is much more time-intensive."
Time is also critical when it comes to developing the flavors. Echevarria admits it took him a while to develop their signature smooth and creamy texture with Hudock, who has more than 10 years of experience in the service industry.
"Coffee is a very complex world," Echevarria says. "For each profile you create, you're looking at grind sizes, different lengths of brew times, brewing styles. Temperature also has an effect on the flavor profile. It's similar to wine."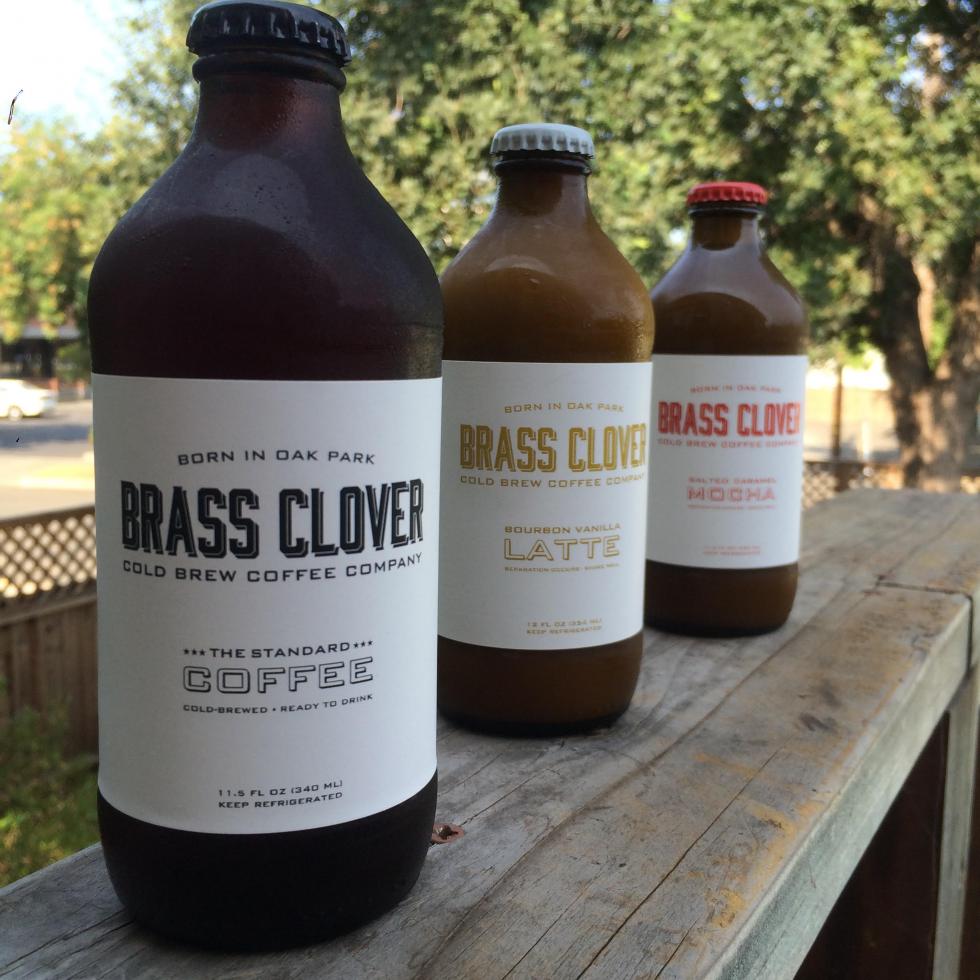 The startup was self-funded, but it took seven months to get the bottling and brewing inspections done and receive all the required licenses and permits as a beverage manufacturer from the state. After that, business picked up quickly. Brass Clover secured 10 accounts in the first four months with six more in the pipeline, Echevarria says.
Sweet Dozen, an artisanal doughnut shop in Carmichael, used to sell cold-brew coffee he bought from a company in Oregon, but owner Jeremy Khamphay wanted to connect with a local company. Right on time, he received an email from Brass Clover and decided to switch over completely. In June, Sweet Dozen introduced its new Brass Clover products and the response has been strong.
"The Caramel Mocha, that's a good seller," Khamphay says. "People do appreciate that we've connected with a local company."
Khamphay buys in bulk and if he runs out, Brass Clover delivers more coffee in a couple of days, he says. The two companies also cross-promote, tagging each other in social media and posting photos on Instagram. Eventually, Khamphay hopes to have Brass Clover cold brew on tap.
That is definitely a possibility in the future. But for now, Brass Clover has put everything on hold to start retailing at the Co-Op. This will be the startup's second large account (after Corti Brothers), which gives them the potential to sell upward of 1,500 bottles a month, a quantity that dwarfs current sales at our most successful restaurant and retail accounts. Echevarria and Hudock see continued growth for Brass Clover moving forward, mainly because cold brew and the Capital City are a perfect mix. (They'll be launching their cold-brew tea this summer.)
"Sacramento is a very hot city year-round," Echevarria says. "Cold products tend to do really well."
Do you know an entrepreneur who has what it takes? Recommend their company for our "Startup of the Month" here.