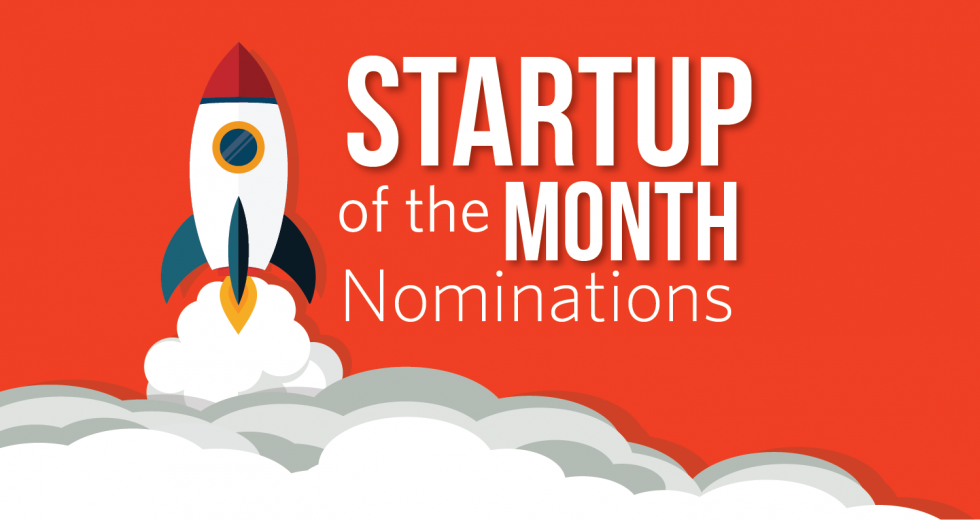 Who will be the next Startup of the Month? Send in a nomination here!

Drinjk Wines. But he found himself committing this very sin far too often after opening a bottle. "If I drank the whole bottle, I wouldn't feel good," he says. "But if I drank half, I'd get busy, forget about it, and it would oxidize."

So he created Drinjk Wines for consumers like him who want more portion control instead of letting wine go to waste. The Rancho Cordova-based startup's unique cylinder bottle holds 6.3 ounces of wine. Self-funded by Bayda, who owned a small building company in Canada, the business launched under the name Sip and Savor in 2017 with a three-bottle membership for $30. Every month, members received three wines from one of the world's best seven wine regions, including Spain, France and Italy.

The startup also sells full-size bottles, but the small-bottle model gives consumers the chance to sample different wines first, Bayda says. He adds that he wanted to approach Drinjk Wines more like a craft-beer business.

The team has three full-timers, including Bayda, his wife, Alexa Bayda, who handles logistics and customer service, and Elina Wakker, the digital marketing manager. Of the three part-time workers, two are on the autism spectrum, Bayda says. The company works with InAlliance, a Sacramento nonprofit that helps people with developmental disabilities in the workforce, to employ people of different abilities and put them "in a working environment they can excel in." Drinjk Wines also has 10 international remote contractors, and Bayda says the company only purchases from small, family-run wineries he visits during trips to wine shows in Europe.

Since launching, the startup has faced challenges of having too much inventory and trying to market on a shoestring budget. The hardest part was figuring out the packaging. Bayda knew he wanted a one-of-a-kind bottle, but early designs weren't stable enough and became damaged during shipping.

"There was a lot of trial and error," he says. "In startup life, you're not really focused on the end goal, but trying to improve the company day by day, creating a viable product that people love and talk about. But it does come with a learning curve and sometimes a loss."

The startup picked up steam after winning first place in the 2019 HaneyBiz' Mark Tank pitch competition put on by Mark Haney, a serial entrepreneur and angel investor based in Rocklin. After Bayda won the contest, the HaneyBiz team reviewed the business and decided to invest in the company, adding it to Haney's angel portfolio.

"It was a matter of right founder, right product, right time," says Rick Spencer, HaneyBiz vice president. "With consumer behavior changing, as some want to explore a 'sober curious' lifestyle, or want a more customized experience, not investing in large quantities to test and experiment, (Drinjk Wines) gives the flexibility for people to feel like they can try and understand new varietals from different countries."

In December 2019, Drinjk Wines released an advent calendar, which caught the attention of Safeway, where the product had been sold. Bayda says he did not approach Safeway this year to put more focus on online sales for this product. With COVID-19 impacting businesses everywhere, Drinjk Wines also had to adapt. The startup developed a virtual wine-tasting box, where companies purchase 25-200 boxes and send them to their employees.

"Customers and I go online and do a live virtual wine tasting with eight of our single-serve wines," Bayda says. "That's become very popular."

From the beginning, Bayda says, he had a goal of "taking the snobbiness" out of the wine industry, which is full of jargon, and can be intimidating for newcomers. In 2018, Bayda moved to Sacramento and changed the name to Drinjk Wines, the spelling underscoring his mission.

"We are really trying to make wine more approachable with our new brand, new packing, new bottle design," he says. "The silent J symbolizes that we are a company that doesn't take anything too serious. That we just love wine and love having fun."

–

Get our Startup of the Month column and other web exclusives in your mailbox every week: Sign up for the Comstock's newsletter today!