Growing up in Napa Valley, Jordan Losé spent almost every weekend snowboarding on the slopes of Lake Tahoe. Now 30, Losé lives in Carmichael, even closer to the winter sport destination she loves. But these days, the event planner makes it to the mountains maybe three times a year — if she's lucky.
"I wish I could go up much more," she says. "In the past, free time was more aligned to go together and now, having more of a career and that kind of thing, finding friends that ski and snowboard and can all go together is just hard to come by."
Losé's experience is reflective of a troubling trend for the ski industry: Young adults like her aren't hitting the slopes at the same rates as previous generations. As another ski season kicks into high gear, resorts in the Lake Tahoe region are relying on a bevy of new, creative strategies to woo millennial visitors to the mountains. Whether these efforts prove successful will be as crucial for long-term survival as powder-heavy ski reports.
"You have to get into this millennial market," Carl Ribaudo, president of SMG Consulting, a Lake Tahoe-based tourism marketing firm, says. "If you don't become a destination that has developed a loyalty with millennials, you don't stay in their decision set as they age. It becomes a very, very tough balancing act."
It's not just Tahoe resorts struggling to sell tickets to members of the country's largest generation. While millennials make up about 37 percent of all U.S. snowsport participants, older skiers and snowboarders head to the mountain twice as often, according to an analysis by the consulting group RRC Associates. Millennials who do ski or snowboard, do so with less frequency than older generations, like baby boomers and Generation X-ers, did in their younger years.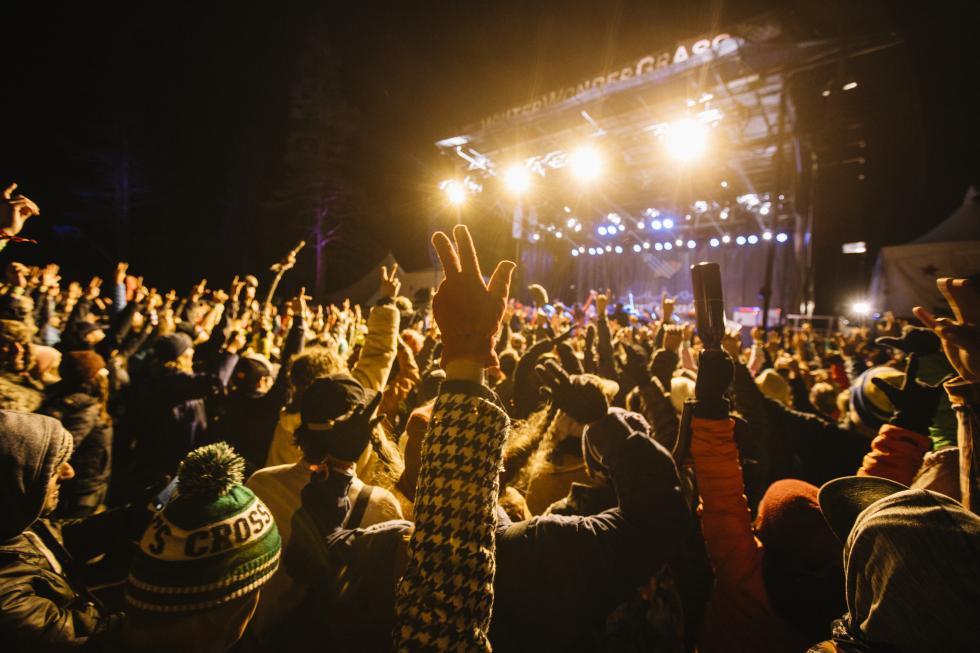 Industry experts — and millennials themselves — cite multiple reasons for the downhill trend. It's an expensive sport, especially for debt-saddled college graduates (a weekend daily lift ticket will set you back more than $100, while a season pass to 32 resorts costs $3,250). The barrier for entry can be high for newcomers, who often need equipment rentals, lessons and a healthy dose of courage to barrel down a steep hill for the first time. And getting to a mountain can be a journey.
"Honestly the traffic is what's so frustrating, and I can't really afford to stay up there," says Caitlyn Nolasco, a 23-year-old student at Sacramento State. Nolasco skis at Tahoe relatively often compared to her peers (five to six times a year), thanks to a discounted student pass and an annual trip with family friends. But the former competitive skier worries things will change next year, when she's no longer eligible for the college rate. "There's no way I could afford a season pass," she says. "It's so expensive."
One of the biggest hurdles for attracting young visitors is something ticket discounts and clear roadways can't fix — today resorts must beat out the wide range of choices and summit-high expectations young adults have for spending their limited time and discretionary dollars. That task can prove more challenging than traversing a mogul-covered double black diamond, given the wealth of tourism options in Northern California. Mountains are competing with wine country, San Francisco, and even the entertainment offerings at Sacramento's new Golden 1 Center.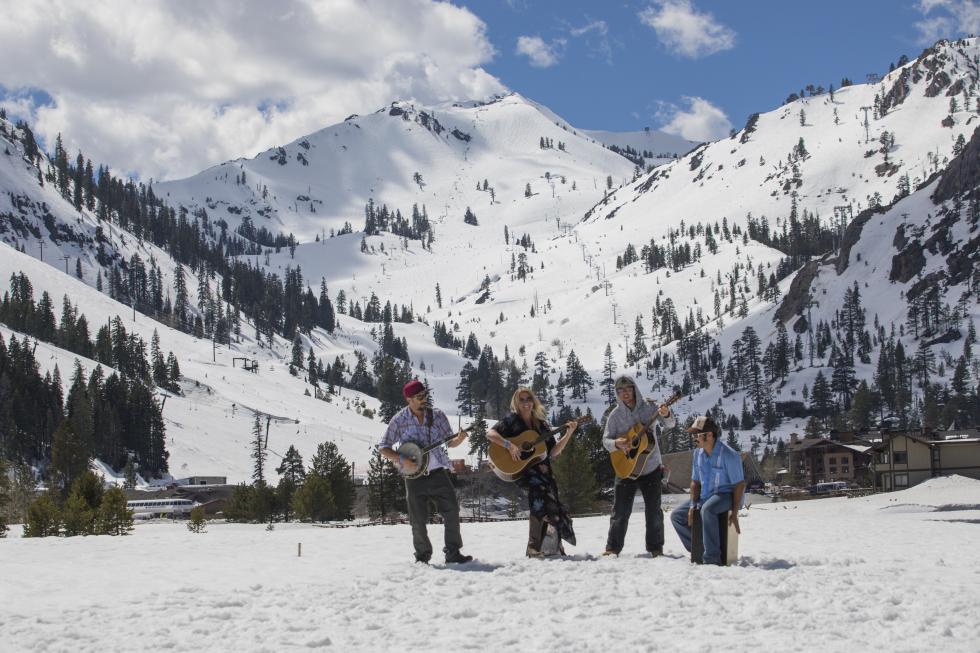 California Ski Industry Association President Michael Reitzell says resorts are "well aware" of such challenges when it comes to attracting millennials. The answer, he believes, is "paying attention to what [millennials are] looking for" and selling a more varied experience than just skiing and boarding.
"When you go back several years, the 'what's new' each season was always about the terrain or the lift system, and now, the what's new tends to be beyond skiing and riding," Reitzell says. "You have people going [to Tahoe] that may not be going on the hill, and that means that resorts need to be paying attention to what other things they can offer. And I think our resorts are very in tune with that right now."
To that end, in addition to updated packages and offerings aimed at attracting first-time skiers, resorts are adding on-mountain concerts to the calendars, opening trendy apres ski venues, and playing up off-slope activities.
At Alpine Meadows and Squaw Valley, visitors can stretch out in the on-site yoga studio, enjoy an afternoon brew at a mid-slope biergarten, or have a cocktail at an ice bar with stunning views. Another big focus is on creating "bucket list experiences," like the WinterWonderGrass bluegrass and craft beer festival.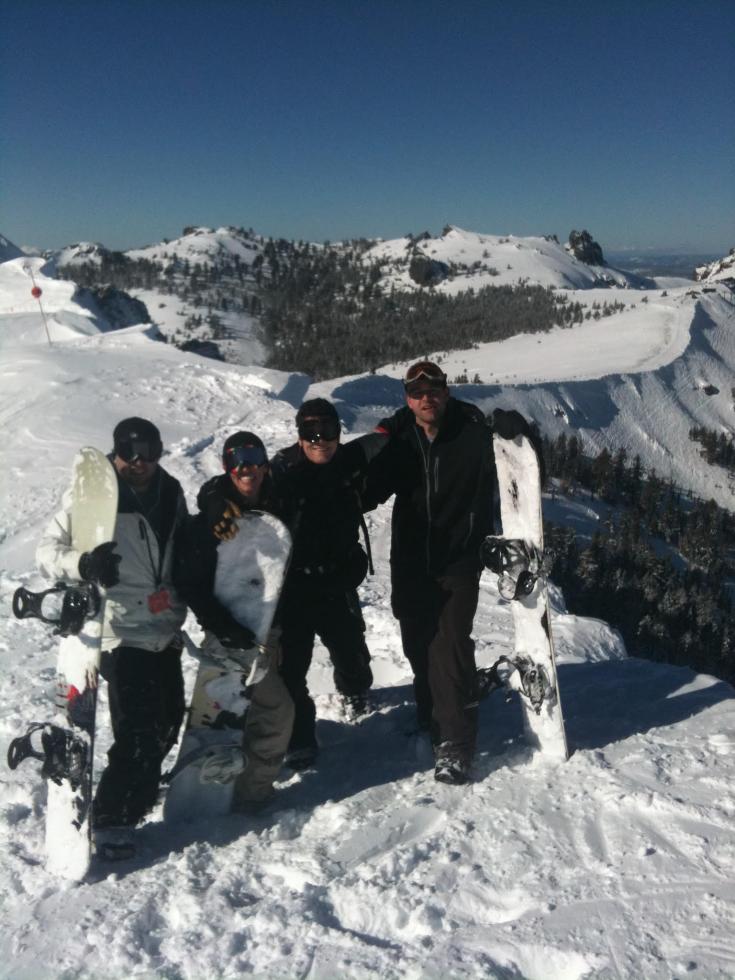 "We're finding more and more that millennials are discerning in terms of what kind of experiences they have and the variety they're looking for," says Liesl Hepburn, public relations director for Alpine and Squaw. "If they're planning a trip, they want it to be something they can only do at that place."
Beyond the experiential draws, resorts are upgrading technology to meet young visitors' expectations for social sharing and instant communication. At Heavenly Mountain Resort, ski and snowboard instructors will teach you how to use a GoPro camera to capture first-person video of your ride to upload online. The mountain also opened a "ski in ski out" remote workspace where busy skiers can squeeze in a bit of business in between runs. At Squaw, you can download an app to plan runs and track friends across the mountain. It even sends a push alert letting you know when a new lift opens, so you can be one of the first to fresh tracks.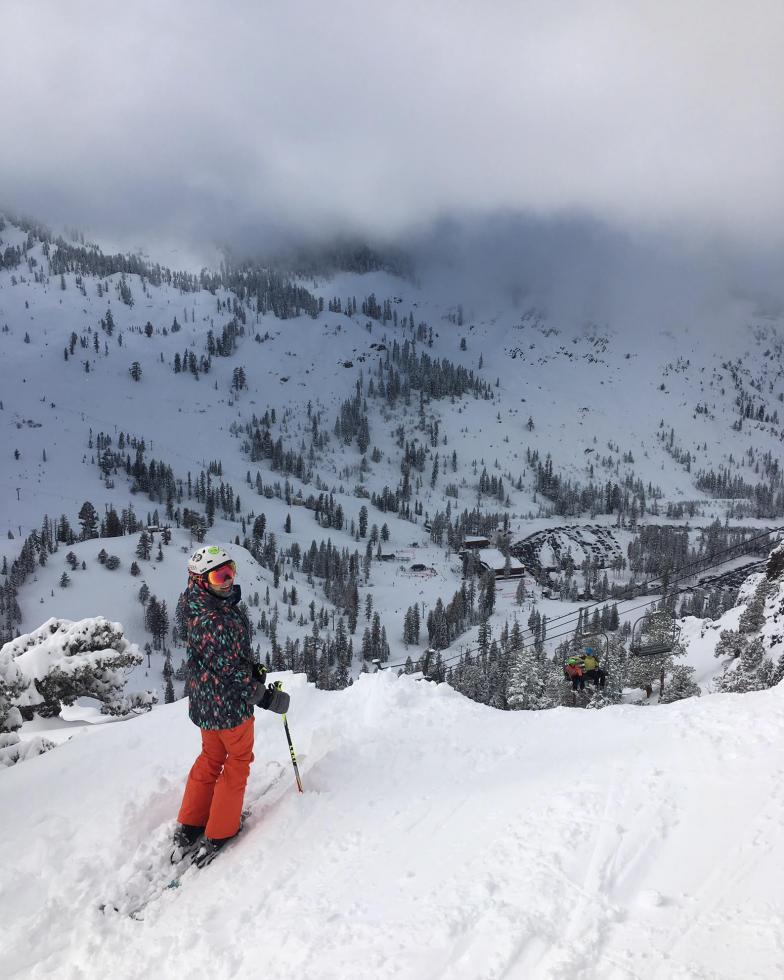 "The millennials who are skiing here are working pretty major jobs, they're not trying to dilly dally," Hepburn says. "They want to be able to pack it all in in one day."
Hepburn, like Reitzell, believes emphasizing amenities beyond the slopes is critical. "They're not just coming to ski," she says. "We have some of the most amazing terrain in the world and we're proud of that, but to keep people there for multiple days, you've got to have more."
Megan MacNee, a 31-year-old nonprofit program manager and travel blogger from Sacramento, is part of that target audience. MacNee, who grew up in Southern California, hasn't skied since she was 18. "For the cost, how likely I am to be in horrible pain, and having to learn all over again, it just hasn't felt like it's worth it," she explains.
But that hasn't kept her from heading to Tahoe each winter. Every February, she joins friends on a ski trip and takes advantage of off-slope activities, like dining out and going on guided sunset snowshoe hikes. "We still like getting outside and being active and engaged — whether it's snowshoeing or tubing, things that are still outdoor activities without being a full-blown commitment," she says. And of course, "finding a place with a vista and a fireplace to get a drink by is really nice."
It's that precise range of offerings that plays into what Ribaudo calls the need to market "destinations, not just specific activities" to the next generation of visitors.
"It's a very, very competitive world out there. To attract millennials to the mountain and ski experience, more and more they have to be brought [into] the culture of the mountains and the skiers and outdoors," he says. "It's the whole REI-lifestyle, if you will, that we have to present."
That's a connection, he says, that will keep them coming back again and again.
Don't have Fourth of July plans yet? How about a ski weekend … at Lake Tahoe?
That's what Andy Wirth, CEO of Squaw Valley, is proposing after an historically snowy winter that surpassed 700 inches of snowfall this week. He's so sure that this season's snowfall will stick around, he's hoping to stay open straight through the summer months and into the 2017-18 winter season.
Ethan Martin didn't take a traditional path to his position as director of user strategy for local digital creative agency Bukwild. In his younger years, he thought he'd map and maneuver challenging ski runs around a mountain town for a living. Instead, as an adult, he finds himself navigating design challenges for a digital creative agency in Old Sacramento.