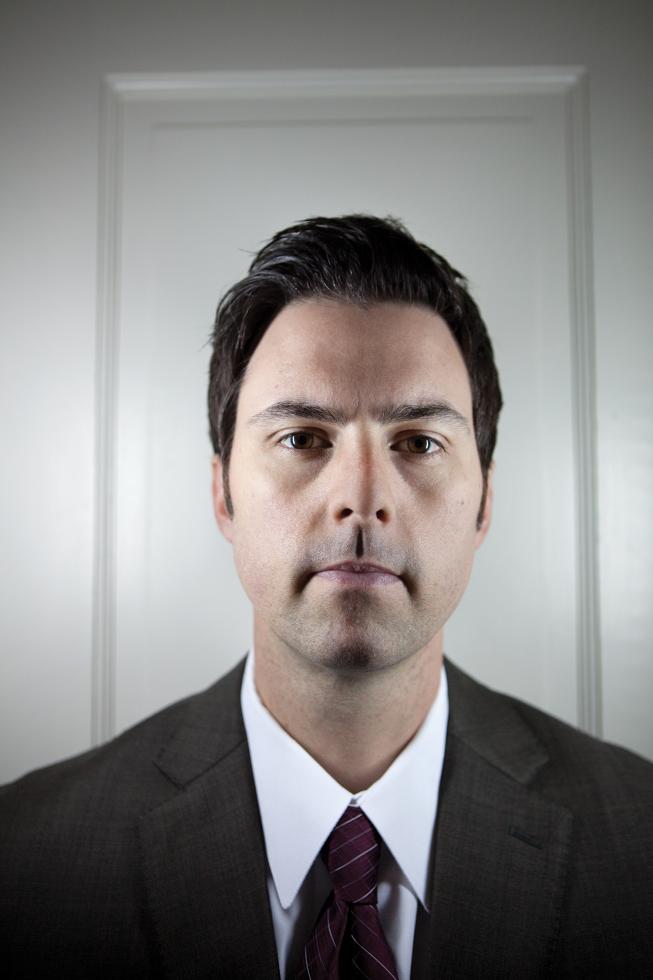 It's been said a down economy is a boon for Masters of Business Administration programs. The fact that the region has kept the healthy crop of MBA schools it had in 2007, before the economy turned, and even added one would suggest the maxim holds true. But it's no free ride.
As the market tightens, it becomes more Darwinesque. Employers' demands change. The needs of students, and the students themselves, change.
"On one hand, we're seeing younger students seeking MBAs because they think they can't land a job without one," says Frank Linnehan, interim dean for undergraduate studies at Drexel University. "On the other hand, we have applicants who aren't just changing jobs, but careers as the economy drives demand for new specialties. Schools have to think about their strategy in the kinds of programs they offer."
Operating a successful MBA program in this environment means regular self-evaluation. Hesitation bears the risk of obsolescence, so it's no surprise that for the coming academic session, all six of the region's major MBA schools are announcing new specialty programs, enhanced curriculum, better job placement and better street cred.
The UC Davis Graduate School of Management, for example, is touting a U.S. News and World Report list, which ranks the school as one of the top 30 nationwide, after making the largest upward jump among the nation's top 50 schools. UC Davis also earned a No. 3 ranking, worldwide, for the quality of its faculty.
"The trajectory of this school is rising faster than any top business school in the country," says Steve Currall, dean of the School of Management. "We're committed to being the global business school for the Sacramento region."
This year, the school is rolling out a new MBA curriculum, representing the most fundamental renewal in the school's history. It has been redesigned to integrate globalization, responsible business ethics and sustainability while placing a greater emphasis on applying classroom knowledge in real business settings. The flagship of the program is a capstone course called Integrated Management Project, Articulation and Critical Thinking, designed to strengthen writing, communication and critical thinking skills and apply them to a 20-week team project involving a real client company.
At $73,440 for the part time or "working professional" program — or about $63,000 for the full-time program — UC Davis has the highest price tag in the region, but not by much. Students attend courses two nights a week with some online offerings. Most students complete the program in two-and-a-half to three years.
The Sacramento State College of Business Administration continues to enjoy a rich partnership with the local business community. Many of its executive MBA courses are actually taught on site at places like VSP, Sacramento Municipal Utility District and Intel Corp.
Perhaps the biggest recent change in the program, Dean Sanjay Varshney says, is a mandatory international study.
"Demand was so high for the study tour component that it just made sense to price it into the tuition," Varshney says. "The tour lets students see how business is done in emerging international markets and get a feel for the business opportunities there. We're the only program in the region that offers this."
Sacramento State's program has also been designed to be convenient. It consists of 12 courses, each spanning four weekends (four hours on Friday and six hours on Saturday) plus a project component. The $36,300 tuition is all-inclusive, covering classes, meals during class, the study tour and books.
Drexel University opened its doors in Sacramento at the start of 2009 after extensive research on the region, the market and the needs of potential students and employers. Two years later, Drexel is unveiling three new areas of specialized study within its MBA program, focused on corporate governance, entrepreneurship and corporate reputation. All three are within what Linnehan describes as Drexel's centers of excellence.
"This is our second major curriculum revision nationwide in the past eight years," Linnehan says. "It's all about matching our specific expertise to corporate needs. Reputation is one of the core drivers of corporate success, for example, and I think we have the only center for corporate reputation in the country."
Drexel's MBA program takes 24 months with students taking classes online and in the classroom two evenings per week. Tuition is $58,000, but Drexel prides itself on offering several programs for veterans, government and nonprofit employees. Workers who have been laid off could even qualify for reduced or waived tuition.
Golden Gate University offers both a professional MBA program for people with five years of work experience and an executive MBA program for students with at least eight years of management experience. The school is reworking its executive program and expects to unveil it in 2012.In the meantime, the school has just introduced four career-focused concentrations within its broader MBA program: sustainability, project management, health services management and information technology management. The program takes about two years to complete with classes held every other Saturday and the remainder of the instruction provided online.
Tuition for the professional MBA program is just under $40,000. The executive program had been priced at $55,000, but that will likely change when the new program is announced next year.
The University of Phoenix offers an executive MBA that is completely online and traditional MBA programs at all eight of its locations in the Sacramento area. Students in the online program can take advantage of all the same services the brick-and-mortar campuses offer, and all students can participate in the school's new social platform, Phoenix Connect.
"We created Phoenix Connect because many of our students are busy professionals that need assistance right now, not the next day," says Bob Eoff, vice president and director of the Sacramento Valley Campuses for University of Phoenix. "If they're having a challenge with the material, with a job search or anything associated with their study program, they can connect any time, from anywhere, to other students or faculty and get assistance."
Students take one six-week course at a time and have the flexibility to pause if they need to for work or life demands and then restart during the next six-week cycle. Once each course is finished, students move directly into the next one. It takes about two years to complete the core program, and electives can take another six months. Tuition is less than $30,000.
DeVry University doesn't offer a specific executive or professional MBA program. It's a more traditional full-time course of study, although classes are offered evenings, weekends and online to accommodate students with day jobs.
The school's newest offering is a concentration in sustainability management. "This specialty was created specifically because so many studies are talking about growth in green jobs and the long-term demand projected for this field, especially in California," says Dan Dement, regional public relations manager for DeVry. DeVry's program takes about two years to complete with tuition of just over $36,000.
When Laurie Grimsman graduated in June from the Graduate School of Management at UC Davis, she was 51 and a self-proclaimed "age outlier."
Ryan M. Norman is the son of a pharmacist, raised in Vacaville with dreams of being an FBI special agent. When that path proved unlikely, he became an attorney instead.