Ro Nayyar grew up in Roseville, a first generation American born to immigrant parents from India who owned a liquor store and emphasized the value of pursuing higher education.
Nayyar took these values to heart. After high school, he attended Sacramento State, while also helping his parents with their business as he completed his studies. When he graduated with a degree in marketing and finance, Nayyar moved to the Bay Area and began work as a software consultant. Nayyar still has clients in that field, but he has now returned to the Sacramento area. He says another lesson learned from his parents drew him back home. He knew he could be just as successful running his own businesses in the smaller capital city as he could be working a corporate job in San Francisco.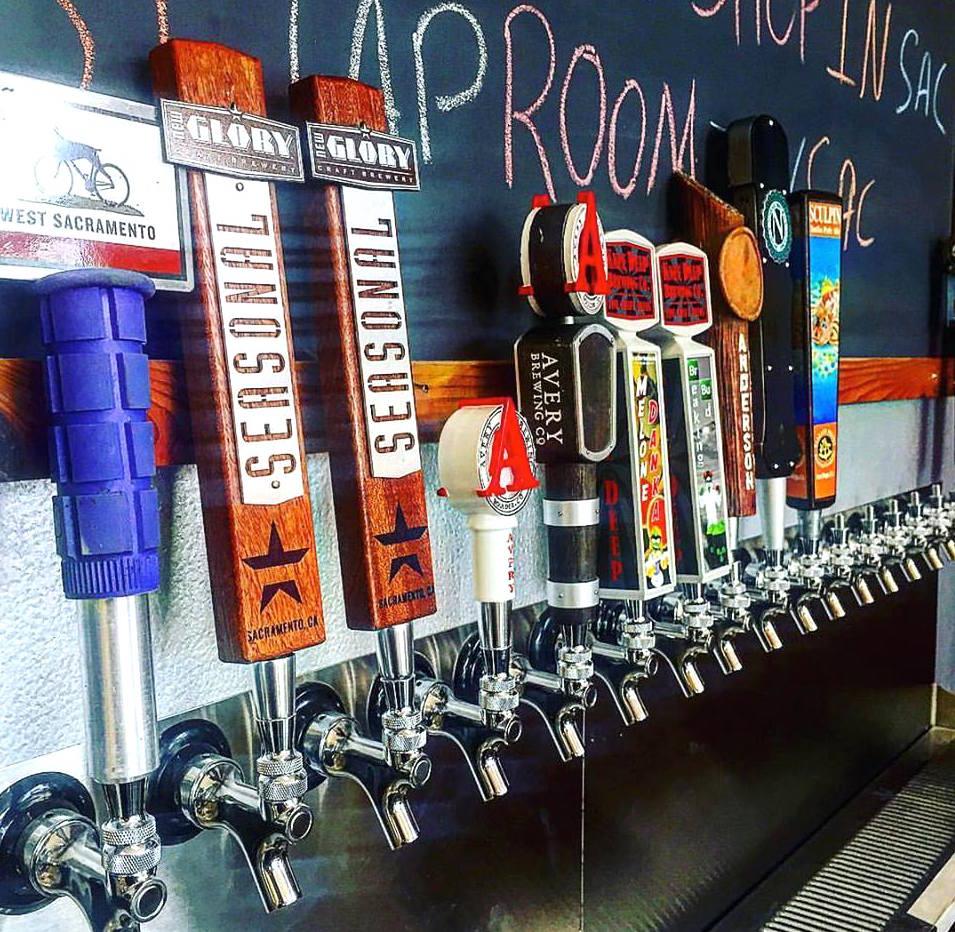 Now in his early 30s, Nayyar is the owner of RoCo Wine and Spirits in West Sacramento. He began his business seven years ago with a heavy focus on craft beers before they became trendy and easy to find. RoCo, which has long been recognized for its beer selection by local publications like the Sacramento Bee and the Sacramento News and Review, carries more than 1,500 craft beers, and recently added a taproom where patrons can enjoy the drinks the store sells, complete with an outdoor patio.
This same appreciation of the entrepreneurial spirit has also inspired Nayyar to get involved on the production end of the product, and he became a partner in United Hops Farm in Yuba City.
Now, Nayyar wants to give back to others in the Indian-American community who share his business ambitions. To do so, he began working this year to establish an Indian Chamber of Commerce for the Sacramento region.
"We have so many Indian doctors, hotel entrepreneurs and gas station owners in the area, but there's not really an entity that represents us," Nayyar says.
He points to trade organizations for various professions, as well groups such as the Black, Hispanic and Asian chambers of commerce as examples of what an Indian Chamber of Commerce could provide members — a resource and a guiding light for entrepreneurs of a common culture, a place they can go for support, for information and for lending a unified voice to their interests, which Nayyar says is especially important in a political city like Sacramento.
So far, Nayyar has worked to convene meetings with a diverse group of potential members, men and women of all ages who work in many different arenas, from medicine to software to retail to farming. He says progress has been slow, and his timeline for officially forming an Indian Chamber of Commerce is a necessarily patient one that could see it becoming a reality in 2018.
"Me being so young, a lot of older guys don't always give me respect right away in our culture," Nayyar says.
But by all accounts Nayyar seems committed to winning over his elders, as well as overcoming any other obstacles. He has brought in experts to provide useful perspectives from other sectors. Mikey Hothi, district director for California Assemblyman Jim Cooper, has attended several of Nayyar's meetings to lend advice and provide the group an avenue to Cooper, a potentially-important ally whose district covers parts of Sacramento and San Joaquin counties.
"The most important thing for our community is getting everyone to the table," Hothi says, "but the Indian community is kind of in a renaissance right now."
Hothi pointed to the rise of nationally prominent Indian-American comedians such as Aziz Ansari and Hasan Minhaj, and he also says that there is a new generation of Indian-Americans participating in politics. Much like himself and Nayyar, members of the rising generation have parents who came to this country, set an example of hard work and ambition, and raised children who are now into their late 20s and early 30s and poised to make a difference. Having a group like the Indian Chamber of Commerce to unify business owners in the Sacramento area would be invaluable to them, as well as older entrepreneurs, Hothi says.
Nayyar says Indian-Americans have become vital contributors to many cities throughout the country, where they own Subway restaurants, gas stations, doctor's offices and many other interests. The Capital Region, however, is the only place Nayyar wants to be.
"You have a community here, you have a melting pot," Nayyar says. "I've never seen a place as diverse as Sacramento."