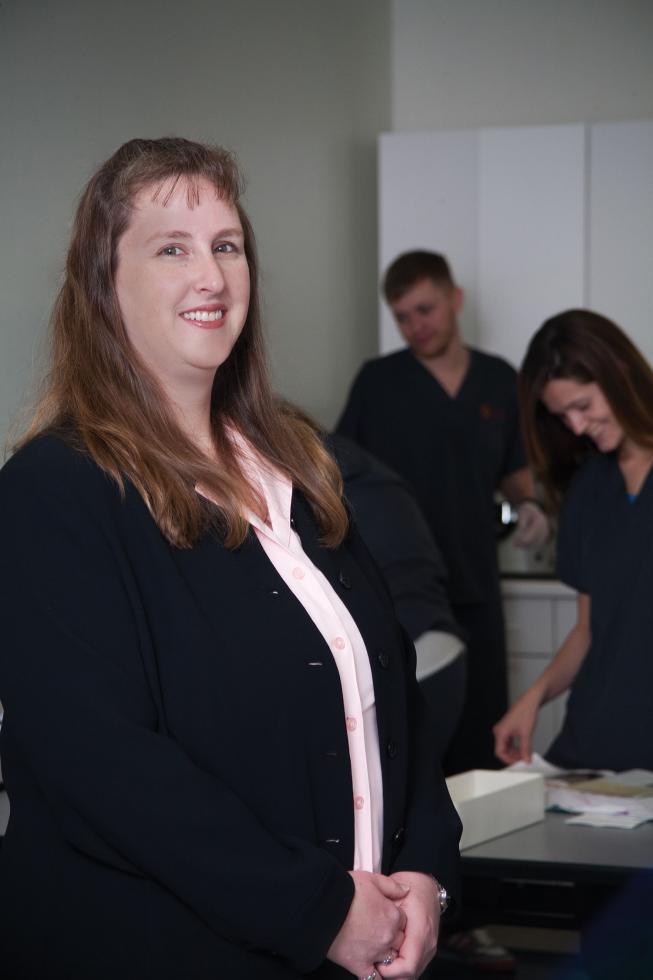 California might be facing a long-term nursing shortage of epic proportions, but that doesn't mean it's easy to find a job. Blame it on the Great Recession, but for new nurses it's harder than ever to get a foot in the employment door.
Nursing jobs are so scarce that it's taking many new nurses months to find work, and when they do, they are often moving to new cities or out of the state. Some have given up the search all together and, despite their degrees, are now working outside of health care.
A recent survey by the California Institute for Nursing & Health Care found 43 percent of nurses licensed between January 2009 and March 2010 were not working as registered nurses.
Why? Conventional wisdom says some nurses who were planning to retire have put those plans on hold. Meanwhile, part-time nurses have jumped to full-time status. Employers have their pick of applicants, and more often than not are opting for experience over enthusiasm and potential.
"So many of our students, they put their lives on hold; they take out loans. And to get through the program and not find a job afterward, it is so discouraging," says Dale S. Cohen, director of the nursing programs at Sacramento City College.
Cohen estimates about 30 percent of her program's recent graduates are finding jobs.
"Certainly we have more unemployed graduates than there are slots for work," she says. "Some leave nursing, which is a real shame."
Cohen has seen downturns, and she says this kind of cycle happens again and again. The economy swings upward, and nurses leave the field or take fewer hours. The economy gets bad, and nurses pick up more work. But she's never seen it quite like this, saying the market is bad everywhere: Northern California, Southern California, urban and rural.
"It's bad all over," she says.
And the industry has never been hit so hard while so much effort was being made to increase enrollment in nursing programs. Enrollments went up, and then the economy went down. So now, just as a bunch of new nurses are graduating, there are no jobs.
The temptation is to think of the tight job market as a sign the nursing shortage was overblown hype. Too many nurses and too few jobs must mean the problem has been solved. Maybe the tight market is somehow good news. But the sad truth is nursing leaders see the job squeeze as a double whammy.
Not only are new nursing grads not entering the field, but the job shortage could potentially fuel a longer shortage because, eventually, the economy will recover and nurses will retire. Then all those new grads that nursing schools have been pumping out will have moved on to other fields, leaving a gap to fill.
"We will lose them [from] nursing as they seek employment in other areas," writes Deloras Jones, executive director of the Oakland-based California Institute for Nursing & Health Care. "We'll lose them [from] California as they move out of state to seek employment. Interest in nursing will drop, funding for nursing education will drop, and we will lose the gains we've made over the past four years. And we will not be prepared for a really bad nurse shortage that is looming."
The average age of the working nurse is 48, according to Jones. "As soon as the economy shifts, the older nurses will exit the workplace as anticipated," she writes.
That's one piece of the puzzle, but there are the other reasons why experts like Jones say a nursing shortage looms in California's future. For one, there aren't enough teachers to train new nurses. Health care reform is going to bring a number of new patients into the system. And baby boomers are beginning to retire, putting even more strain on the system.
"The biggest limiting factor is faculty to teach in nursing programs," says Heather M. Young, the dean of UC Davis' Betty Irene Moore School of Nursing.
Indeed, nursing programs rejected thousands of applicants last year. The American Association of Colleges of Nursing reports that in 2009-2010, nearly 55,000 applicants were rejected from bachelor- and graduate-level nursing schools. Here in California, more than 36,500 applications were submitted to registered nursing programs with nearly 14,000 acceptances in 2009, according to the California Healthcare Foundation.
The nursing school at UC Davis launched in March 2009, offering doctorate and master degree programs. The first class had eight doctoral students and 25 master's students, though more than 500 people applied to the program.
"We are really focusing on developing faculty first," Young says. The overarching theme is "to prepare people for positions of leadership either in teaching or research, or out in health systems programs."
Developing new teachers might be a key part of the program, but Young describes nursing as a fast-changing field where new models of care are being developed. She says future graduates of the UC Davis program will play key roles in redesigning how health care is served, particularly when it comes to specialized nursing care and partnering with doctors. She also sees nurses with advanced degrees taking on a much more active role as primary caregivers, much in the way family doctors have worked in the past. As health care expands, nurses will simply fill in to meet the extra demand.
But needing more nursing faculty also means needing more nursing programs where faculty can teach. In 2009 the state had 138 nursing programs, up from 97 in 2001. But many studies show either more programs or more faculty in current programs will be needed to meet California's long-term shortage.
Cambridge Junior College is in the process of developing a nursing program in Yuba City. Officials there hope to have an associate's degree program in the works by sometime in 2011.
Sandy Fowler, director of the Yuba City campus, says she is not concerned about the short-term job outlook, only the long-term nursing shortage.
"With the new health care reform, there is going to be more people covered with insurance, which will create more demand," she says.
U.S. Department of Labor statistics say the nation will need 1.1 million new nurses by 2012. California will need 240,000 more nurses by 2014, says Carolyn Goetze of Sacramento State, and the tight job market has covered up a continued need for specialized nurses and those qualified for leadership and management positions.
"Within the next decade we are going to be short about a third of the work force that we have today," Young says.
Over the past six years, the state has made big gains: There are more grads and way more registered nurses per 100,000 people. Nursing salaries have significantly outpaced inflation, the number of nurse practitioners has doubled and the growth of the nursing field has outpaced population growth, according to data from the California HealthCare Foundation.
But even though California has increased the number of nurses it has for every 100,000 people, it simply moved from No. 50 in the nation to No. 46. Studies have projected the state will reach the national average on this stat by 2025.
Meanwhile, some programs have cut back on admissions, and there is concern that the momentum might be coming to an end.
"Because our graduates are not finding jobs, … we have cut back on the number of nurses that we are admitting," says Maire Morinec, dean of Health Occupations, Public Safety & Family Studies at Solano Community College, which offers an associate's program for registered nursing. "We are working hard to make sure our graduates know what jobs are out there and give them opportunities to keep their skills fresh" through volunteering or working in residency programs.
So the push is on to keep that momentum by finding any kind of work for new grads.
Many programs are now looking at extended internships of 12 to 18 weeks to get new grads work experience. Meanwhile programs are suggesting new nurses volunteer for experience, or at least take a job in health care, albeit not in nursing, while they continue to look for nursing work.
Meanwhile, there is talk about streamlining the educational process to get more nurses into at least bachelor-level programs.
But the reality is the job market is bleak. There aren't enough residencies or internships to meet demands, and a whole crop of potential nurses might be lost to the Great Recession.
"When the job shortage first started we were telling people to go to Bakersfield or Fresno for jobs," Morinec says. "Now we have students who are applying out of state."
When a family member needs more care than you're able to give, you may automatically think they need to be placed in a nursing home. However, that's not always the case, according to Jason Pollock, administrator of Oak Ridge Health Care Center in Roseville.
When Shelley Tabar's father fell off her roof, she became his primary caregiver and subsequently lost nearly half her income.