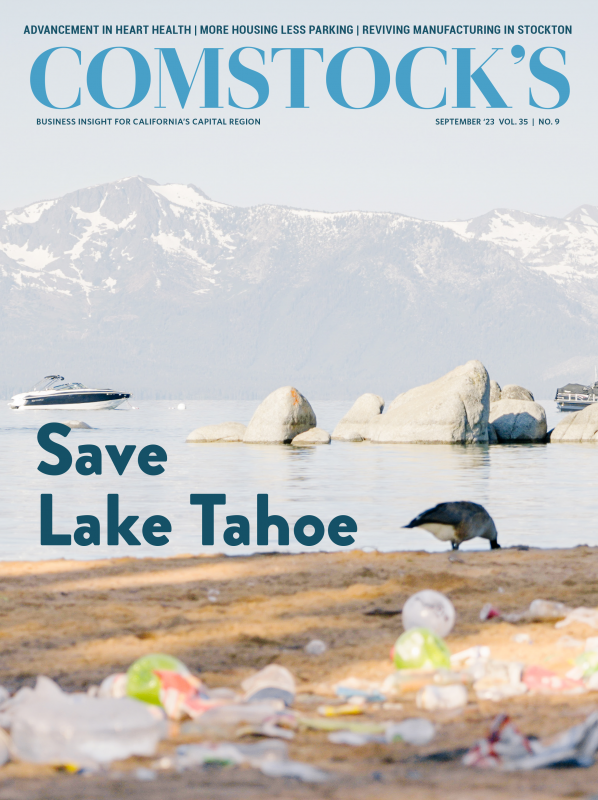 This story is part of our September 2023 print issue. To subscribe, click here.
There is nothing more rewarding than creating and implementing a plan to fix a broken process — before being asked to do so.
It changes everything because the leader is using her creative fuel instead of being told what to do. Instead of being asked to fix a broken process, the leader self-evaluates her operation and addresses broken processes of her own volition. She is far more inspired to succeed because she herself developed the plan to do so.
If a leader can grasp the concept of initiative and work on her own narrative, her job performance and satisfaction will soar. In a book we co-authored, "Igniting Initiative: How Strategic Thinking Can Inspire Your Team & Lead Your Organization To Long-Term Success," we talk quite a bit about owning the narrative.
Let's frame what this looks like and discuss why it is so powerful.
As leaders, we've all been there: A supervisor asks us to address an issue or a failing process. Maybe the payroll expenses need to be reduced, sales revenues are declining, overtime percent is too high — the list goes on. We are forced to react, come up with a plan and fix the problem. The supervisor spotted the opportunity, and now the leader must produce a plan to fix it. Most of the time the issue is resolved, and the leader waits for the next concern to surface. This is called "reactive leadership." But why did it take a supervisor to initiate focus on a broken process?
From a supervisor's perspective, a leader not owning the narrative looks something like this: The supervisor identifies or receives reports showing low performance that needs to be addressed. The supervisor then meets with the leader to address the poor performance and come up with a plan to fix it. This process is very common and effective in improving the overall efficiency of the organization. But what if the leader controlled the narrative? What if the leader identified processes and metrics that need attention before the supervisor became involved? The leader owns the narrative. The leader is showing initiative. Instead of feeling called out by the supervisor, the leader is excited to show the supervisor her work and is 10 times more energized to fix the process. The supervisor is thrilled because instead of having to ask a leader to address an issue, the leader enthusiastically explains how she already solved the problem. A supervisor's dream.
A strategic plan to ignite initiative
Identify an underperforming process or metric. Go off-site (to a Starbucks, for example) and apply critical thinking.
Create effective action steps to change the current state. For example, present reviews on your management team so that the entire team is aligned with the organization's goals; select a specific area of your financial statement you would like to improve and formulate additional action steps; or organize an event to thank employees for their hard work.
Apply the action steps to solve the issue before being asked by your supervisor to fix it. It does not have to be a large challenge. Start small at first, like organizing the office or cleaning up emails, and make the process 10 times more efficient. Small wins are powerful. Then you can move on to bigger opportunities.
Always include your supervisor so that you are in sync. Then you will be free to work on self-selected projects with your supervisor's approval. Your supervisor will gain solutions to problems before they show up on the radar and can proactively share the solutions with the rest of the team. Supervisors will always be needed to focus on issues, but growing a leader's initiative frees up the supervisor's time to address other concerns.
So why is this method so underutilized? The answer is that many leaders have never been encouraged to apply initiative to their work. They have gone up the ranks honing their skills on reactively fixing problems and waiting to be told what to do. But as they rise up the ranks, initiative and critical thinking become essential for leaders to excel.
For "Igniting Initiative," we conducted hundreds of interviews, often asking the question, "In the past six months, what have you done to show initiative?" The overwhelming majority of answers were weak or simply blank stares. Try it sometime: Ask your leaders what they have done to show initiative. It's not necessarily the leader's fault; it is just that initiative was not encouraged or developed. It's a muscle that needs to be flexed.
But what if initiative and owning the narrative were strongly encouraged and taught in organizations, allowing leaders to utilize creativity and individual talents (within organizational policies) to find unique solutions?
When a leader is allowed to own the narrative, it fosters creativity and solutions to challenges the organization may have never discovered. A supervisor encouraging a leader's initiative and creativity grows the leader and makes the supervisor's job easier. Let the leader create instead of just manage. Teach and foster initiative. Give the leader time to employ critical thinking as a tool to fix nagging broken processes.
Let the idea fuel the solution. Allow the leader to own the narrative; it's a win-win.
John and Kris have created and taught hundreds of leadership workshops and classes for one of the Western United States' leading retailers. Collectively, they have over 60 years of retail leadership experience overseeing both small and large teams. In their book "Igniting Initiative" they go deeper into owning the narrative and other useful tools to inspire leaders. Contact John and Kris at fuel4tomorrow@yahoo.com.
Stay up to date on business in the Capital Region: Subscribe to the Comstock's newsletter today.