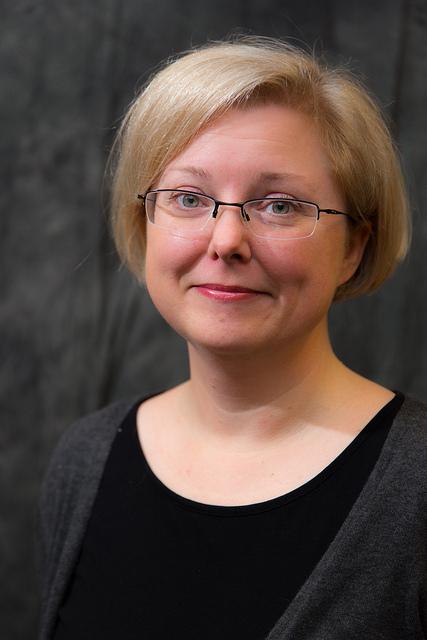 One new trick a dog can learn is how to smell COVID-19. But although studies show they can accurately detect coronavirus infections, training enough canines to recognize the scent will take a long time to scale up. Cristina Davis, a professor of mechanical and aerospace engineering and associate dean of research for the UC Davis College of Engineering, has a faster tool set to enter the industry by the end of 2022: a breathalyzer-like device to detect COVID-19 and its severity in individuals. Davis aims to use the device in various settings such as airplanes, hospitals or for mass screening at a football stadium, she says.
For more than 20 years, Davis has been working in the field of chemical sensing and breath research. But the pandemic put her field under the microscope.
"The pandemic really helped to highlight what this field had to offer … and now I see a lot of changes and a lot of investment happening in a fairly short time frame," Davis says.
Funded by the National Institutes of Health and CITRIS Seed Funding in 2019 and 2020, her project links academic and commercial arenas — a bridge Davis admits is tricky to navigate. UC Davis has programs to assist professors and students with big ideas, but innovators can choose which path they prefer. The university can license a patent to industry. Or the faculty and student inventors may decide to serve as a co-founder of a new company, or take a short leave of absence from the university to put their effort into the business.
With the mixed-used innovation district Aggie Square coming online soon, Davis sees more possibilities for the region to grow as a medtech hub. Personalized, at-home monitoring will continue to be useful, especially for the aging population looking to stay healthy and stay in their homes longer. But a major challenge is bringing products to market that not only meet the needs of individuals, she says, but also cross socioeconomic divides, supporting individuals who may not have as much disposable income or know how to integrate technology into their daily lives.
"I think the technology developers should pay more attention to that going forward," she says, "because I think that is the way to have the biggest impact to help a large segment of the California population."
–
Stay up to date on business in the Capital Region: Subscribe to the Comstock's newsletter today.