It's safe to say that over the past 21 months the COVID-19 pandemic has been a dominant and necessary topic of discussion for public health in the United States, with more than 46 million known cases and 760,000 deaths nationwide as of Oct. 27.
But it's not as if other diseases have gone anywhere. Cancer killed an estimated 600,000 Americans in 2020. And for people like Dr. Primo Lara, director of the UC Davis Comprehensive Cancer Center, there's more cause for concern.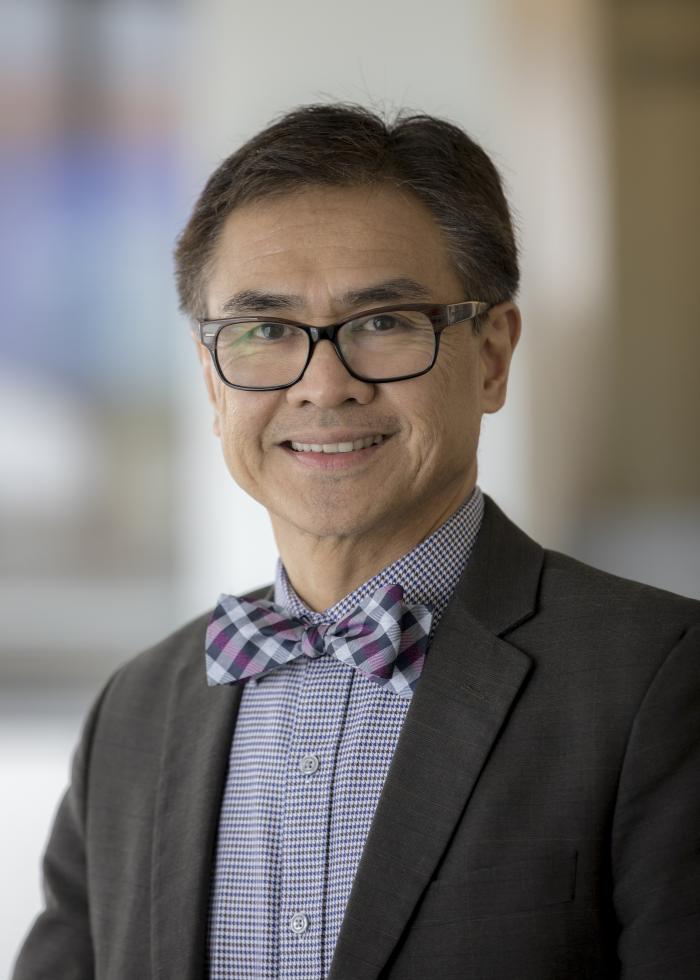 "I'm worried in the next 20 to 30 years, there'll be a spike in cancers of the upper airways and maybe the upper area digestive tract in our catchment area because of episodic exposure to volatilized organic compounds in wildfire smoke," Lara tells Comstock's. It makes a recent award the center received all the more important.
In late September, the center announced that it had received a five-year, $17.5 million grant from the National Institutes of Health's National Cancer Institute, which also renewed UC Davis' designation as a comprehensive cancer center. It is one of 51 such centers nationwide and just three in Northern California, along with those at Stanford and UC San Francisco.
Cancer centers like that at UC Davis, which first received NCI cancer center designation in 2002 and became a comprehensive center in 2012, are part of what makes Sacramento a strong region for health care nationally (see "The Might of Medicine," April 2020). The NCI's award could also do some good at UC Davis.
"The dollars mostly go and fund the research that this center is pursuing, and this is highly innovative research, which includes clinical trials," Lara says.
The award isn't just $17.5 million. Factoring in local matches, a common requirement for federal grant awards, the money could go much further. Lara sees a 427 percent return on investment for clinical trials and a 780 percent ROI for seed funding that the center offers to cancer researchers.
"When you move a project along, you get additional grants, you get patents, you get a drug approved by the FDA, et cetera," Lara says. "That's pretty serious ROI."

Lara also stressed that the center isn't just about research. It also offers clinical care, education and community engagement, counting more than 300 cancer researchers in all and hundreds of support staff. Lara says he's proud of the work the center is doing in precision oncology, immunotherapy and its clinical trial strengths, among other things.
The cancer center also brings together other parts of UC Davis. Lara says it includes researchers from the university's veterinary school as well as its colleges of engineering, agriculture and environmental sciences. The veterinary school, which U.S. News & World Report ranked No. 1 in 2019, and the cancer center share a program that researches cancers in dogs.
The NCI's recent award isn't the first in 2021 for the center, which announced in June that it had received $3.98 million in NCI funding over five years "to increase the number of clinician-scientists trained in clinical and translational cancer research, and to promote their career development as cancer researchers."
"If we can meaningfully reduce that cancer burden … then we can expand that knowledge and that skillset beyond our catchment area."

Dr. Primo Lara, director, UC Davis Comprehensive Cancer Center
To some extent, each award is a proverbial drop in the bucket for the National Cancer Institute, whose proposed budget for the 2022 fiscal year was about $7.6 billion. Still, Lara is optimistic about what the money can do, noting that there's still work to be done in preventing cancer such as that of the cervix, which can be prevented with the human papillomavirus vaccine.
"I'm hopeful that it will reduce the cancer burden in our region, because that is the primary mission of this cancer center," Lara says of the money. "If we can meaningfully reduce that cancer burden … then we can expand that knowledge and that skillset beyond our catchment area."
Expanding that treatment area might save lives, too. "There's now strong evidence," Lara says, "that treatment at an NCI-designated cancer center is associated with better outcomes and, in some cases, longer survival as compared to treatment elsewhere."
–
Get all our web exclusives in your mailbox every week: Sign up for the Comstock's newsletter today!