The sun was already sinking below the horizon on the final night of the lawmaking year as nearly two dozen lobbyists stalked the Capitol's brightly lit hallways, making sure lawmakers didn't approve a new math and science school for disadvantaged students.
Supporters including billionaire philanthropist Eli Broad had pitched the school as a slingshot from poor communities to the state's most prestigious universities. But the state's most powerful teachers union saw it as a dangerous effort to siphon away taxpayer money for a private operation with little public oversight.
By the time lawmakers finished their work at close to 3 a.m., the California Teachers Association had won; the proposal had never come up for a vote.
It was the last piece of education legislation to die in a year when the teachers union and its ascendant adversary, the California Charter Schools Association, fought to a stalemate while trying to shape the future of the state's public schools. Both groups successfully halted virtually all the legislation they opposed.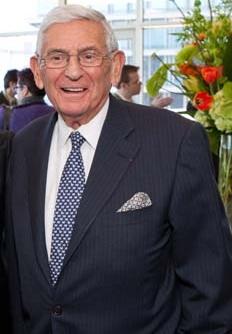 The union stopped more than two dozen bills, including proposals to extend the length of time teachers must work before gaining lifetime job protection and address a shortage of educators in some hard-to-staff areas. The charter advocates killed half a dozen proposals, including some that would have forced their schools to hold public meetings and banned schools run by for-profit companies.
With lawmakers focused on the state's shortage of affordable housing and its crumbling roads, education policymaking this year took a back seat. The losers, some experts say, are California's low-income students, whose persistently low achievement hasn't budged in decades amid the opponents' charged policy battles.
"Rather than come around the table to address huge issues like our achievement gaps, these groups are working hard to protect their short-term self-interests," said Bruce Fuller, an education policy professor at the University of California, Berkeley. "California rags on Washington politicians for thinking this way. If we looked in the mirror, we'd see we're doing the same thing when it comes to our education politics."
The back and forth wears on lawmakers, too.
Sen. Ben Allen, a Democrat from Santa Monica who leads the Senate Education Committee, said he recites the serenity prayer before most hearings: God grant me the serenity to accept the things I cannot change….
"No one wants this job. It's a tough committee," he said. "The work can be very discouraging."
California Teachers Association President Eric Heins applauded the union's record.
"We're obviously happy when the things we oppose get stalled," said Heins, whose group blocked or persuaded lawmakers to change all but one of the 30 bills it opposed this year. Many of those proposals stalled in the Legislature's secretive appropriations committees.
The only measure going to Gov. Jerry Brown for consideration without the union's stamp of approval would require municipalities to disclose the tax rate required to fund bond measures, including school bonds.
The two groups did reach a compromise on a bill that strengthens charter school discipline and dismissal policies. But the charter association's chief advocate, Carlos Marquez, acknowledged how rare such agreements are. He called his group's tension with the union a "regrettable state of affairs."
"Where do we go from here?" said Marquez, the group's senior vice president for government affairs. "Honestly, I don't know. This work requires us to take the long view."
The association didn't take a formal position on the proposal to create a state-run STEM school for about 800 Los Angeles-area students, but it might as well have. Broad, one of the group's wealthy benefactors and one of the union's biggest foes, had been pushing for it since January.
His involvement was bound to draw union opposition.
Last year, Broad was among a small group of donors who banded together to invest nearly $20 million in campaigns that sent Democrats to Sacramento who support charter schools. This year, many of those donors, including Netflix CEO Reed Hastings, put another $10 million into Los Angeles' school board races and helped elect candidates who view charters favorably.
By comparison, the union only used about $2 million from its political war chest for 2016 legislative races and backed mostly losing candidates with independent spending. It invested considerably more in ballot-measure battles. That imbalance led to speculation that the union's prospects for a successful legislative year would dim, but that didn't pan out.
Broad said the nonprofit STEM school would seek to serve low-income and other high-need students—foster youth, homeless children, English learners—and "ensure they have the opportunity and the skill set to become leaders."
He also pledged to support the school financially. That generosity fueled criticism by the union and their allies that Broad might seek to profit from the public school. A union lobbyist even doctored editorial cartoons on other topics to make them seem as though they'd been drawn to make that point.
A spokeswoman for the union called that move a "poor choice" and said the union doesn't condone the lobbyist's behavior.
A spokeswoman for Broad said neither he nor any of the more than 40 organizations that endorsed the school proposal wanted to make money from it or could have done so.
The vast sums of cash the union and charter groups have spent to influence policy helps explain their success in halting legislation they oppose.
During the first half of this year, according to the most recent reports, the union spent about $1.5 million on lobbying, while the charter schools association and EdVoice, another group that supports charters, together spent about $800,000. Both camps rank in the top 10 among the state's lobbyist employers for money spent.
Marquez helped the association defeat all six proposals it opposed, including one that would have forced charters to follow the state's open records and public meetings laws, and another to dismantle the system of appeals that applicants seeking to open a school may use when their petitions are denied.
Charter schools have been operating in California since the early 1990s, but some state lawmakers still know relatively little about them, Marquez said. Helping to elect charter-friendly legislators has made his work easier. What makes it harder, he said, are the union's lobbying tactics.
He pointed to a flier the union distributed ahead of a vote on a measure to make teachers work longer before winning tenure. The flier compared the proposal's author, Democratic Assemblywoman Shirley Weber of San Diego, to President Donald Trump and urged legislators to vote no.
"If they're willing to put stuff out there about Dr. Weber that any reasonable person would conclude is a lie, you have to ask yourself some hard questions about the claims they put out there on the charter sector and about a lot of other arguments they advance," Marquez said.
Weber's bill is unique among proposals the union opposed this year. Several union members helped her craft the bill, which stalled in the Senate after clearing that tough vote in the Assembly.
Heins, the union president, was dismissive of the teachers who worked on the legislation. He said they don't speak for his roughly 325,000 members, whose jobs, wages and working conditions are his duty to protect.
That "people power" is the real source of the union's might in Sacramento, said Jack Pitney, a political scientist at Claremont McKenna College.
"They don't have to run on all cylinders in every election because everyone knows what they could do if they had to," Pitney said. "They have members in every single community in California. They're well organized, and if they needed to they could organize en masse very quickly."
"These teachers," he added, "are awfully hard to beat."
CALmatters.org is a nonprofit, nonpartisan media venture explaining California policies and politics.