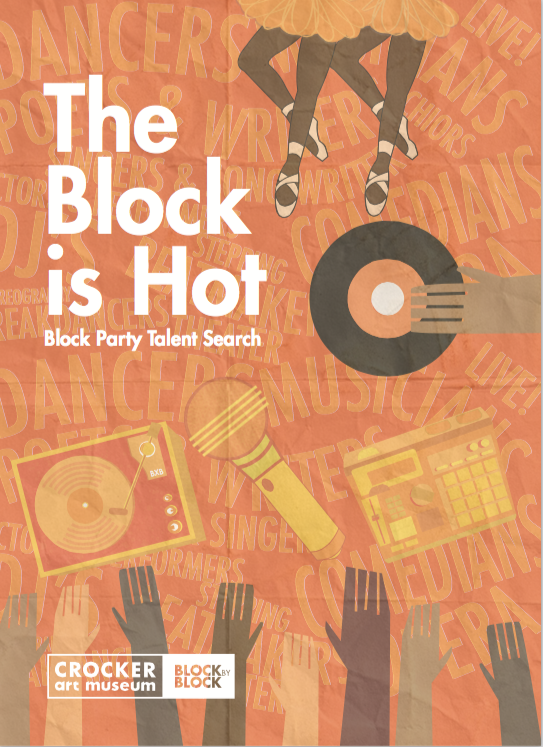 A talent search for three community-based festivals in the form of block parties to be held later this year in North Sacramento, Del Paso and South Sacramento. Each block party will include food, music, performances, vendors, resources, artist-designed interactive art-making experiences, both traditional and contemporary arts and more.
Because the Block Parties are neighborhood-based, talent and vendors who live in our three districts; North Sacramento, Oak Park & surrounding neighborhoods, and South Sacramento areas will receive priority.
This is a free event!