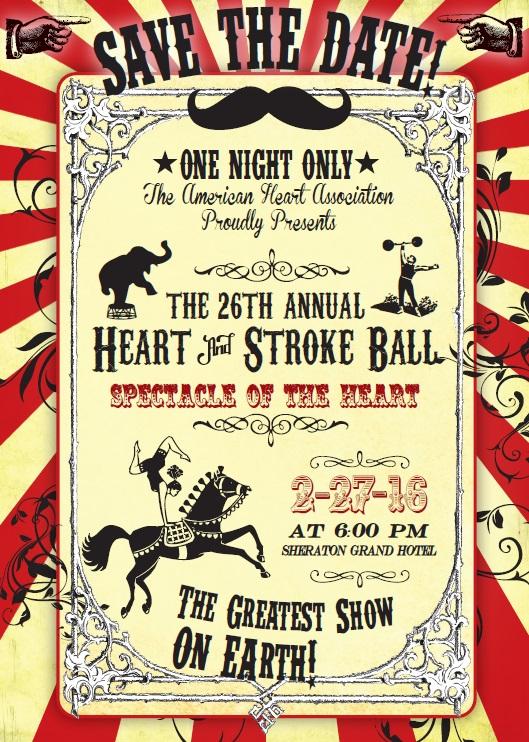 Join us for an unforgettable evening of entertainment and hope at the 2016 Sacramento Heart & Stroke Ball. Each year, community members, medical professionals, and corporate leaders throughout the Sacramento region come together to celebrate the lifesaving work of the American Heart Association.
The primary focus of the Heart and Stroke Ball is to raise awareness of and research funds for heart disease and congenital heart defects in children. Congenital heart defects kill more children than any other birth defect, and heart disease is the primary cause of death for all Americans. With this staggering statistic, it is vital to educate our youth on healthy eating habits, and to encourage physical activity as a necessity in early childhood. The American Heart Association funds numerous programs in order to achieve this goal.
To register, click here!