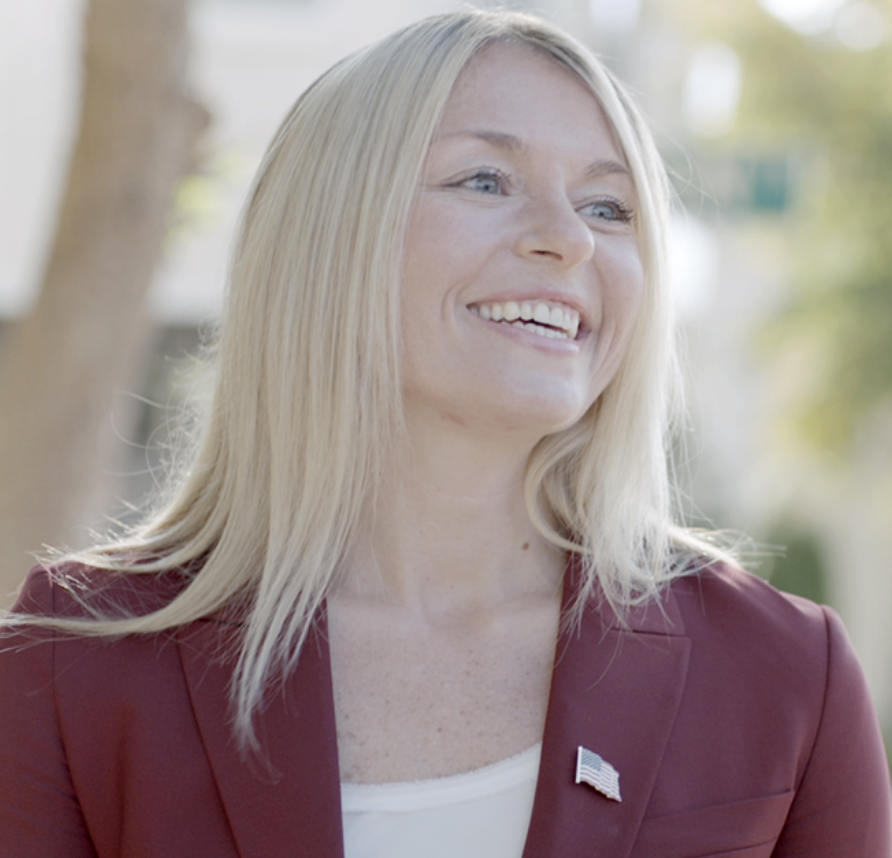 My mother has owned a Main Street store for 47 years. She's survived competition from big box retailers, e-commerce sites and the hollowing out of the area from manufacturing plant closures. In 2020, she faced her most formidable challenge yet: COVID-19. She shut down, laid off employees and then reopened out of financial necessity. Now she's back to work daily — as a 72-year old cancer survivor — so she can pay her bills.
The past year brought seismic disruption to our nation. Thirty percent of small businesses closed. Over 100,000 restaurants shut their doors, and half a million are in "free fall." Main Streets became ghost towns and countless workers lost jobs. Meanwhile, our knowledge economy is booming. As virtual work and e-commerce grew more widespread, technology companies saw record growth, and investors, bankers and tech professionals reaped the rewards.
Now, America finds itself a more unequal and divided country than ever before. Our bungled COVID response, rabid partisanship and misinformation epidemic have made this worse — and near impossible to build the consensus needed to recover. Yet doing so has never been more important for our country and world.
China was the only major economy to grow in 2020. As Americans fought with each other and our government vacated the mantle of global leadership, China conducted a global charm offensive and is now predicted to overtake our economy five years earlier than previously forecast. Left unchecked, this will not only hurt American families, it will destabilize our world.
Having worked across Asia, I've witnessed China's ascent and threat to American competitiveness first hand. It's what led me to build a software company that created new tools for distributed work, write a book about the integration of technology and policy in the modern workplace, and run a Congressional campaign with American jobs and innovation at its core.
We must unify, recover and lead the world in the innovations of the future. Yet, to do this, we must address the anger that so many Americans feel, the result of decades of neglect of working families and communities. Growing numbers of Americans find themselves unable to rely on their broadband, roads and utilities. Others find themselves left out of an economy, where private investment is concentrated in high-cost urban centers, access to capital is uneven and complex, and their skills no longer match available jobs.
The solutions to these problems aren't partisan, nor easy to fit in a tweet. It is not a choice between socialism and autocracy. It's about embracing a vision of democracy and capitalism that can bridge the very real geographic, technological and class divides that are holding back our economy and fomenting political disunity to the benefit of our adversaries.
There is no shortage of practical solutions. Tax-advantaged investment zones, targeted incentives and a national infrastructure bank, would help communities access the capital they need to incubate companies, create jobs and modernize infrastructure. Research and Development tax credits can accelerate solutions for challenges like climate change, public health and advanced manufacturing, ensuring America leads the world. Strong worker protections — from collective bargaining, to improved wages and benefits, to apprenticeship programs — across tax, trade and public procurement policies, will ensure American workers are always prioritized.
We must also heed the lessons of COVID-19. We've seen the need to strengthen programs that provide small business with access to capital and the potential for remote work to extend economic opportunity beyond urban centers. In fact, according to University of Berkeley professor Enrico Moretti, one new remote job in a given area can create up to four local jobs — and bring a positive flywheel of economic development.
America is full of hardworking people like my mom. They aren't looking for handouts. They're looking for pragmatic policies, consistent with American values, that offer everyone a fair shot and ensure our leadership around the world.
If our recent history has taught us anything, it's that the politics of division and uncompromising dysfunction only produces more of the same. China and other global competitors are moving forward, and America can't afford to keep standing still. It's time to get to work.
Brynne Kennedy is the founder and former CEO of Topia, an HR software company specializing in remote and distributed work solutions, and is the author of "Flat, Fluid and Fast: Harness the Talent Mobility Revolution to Drive Employee Engagement, Accelerate Innovation, and Unleash Growth." She was the Democratic candidate for Congress in California's 4th District in 2020. She lives in Roseville.
–
Stay up to date on business in the Capital Region: Subscribe to the Comstock's newsletter today.