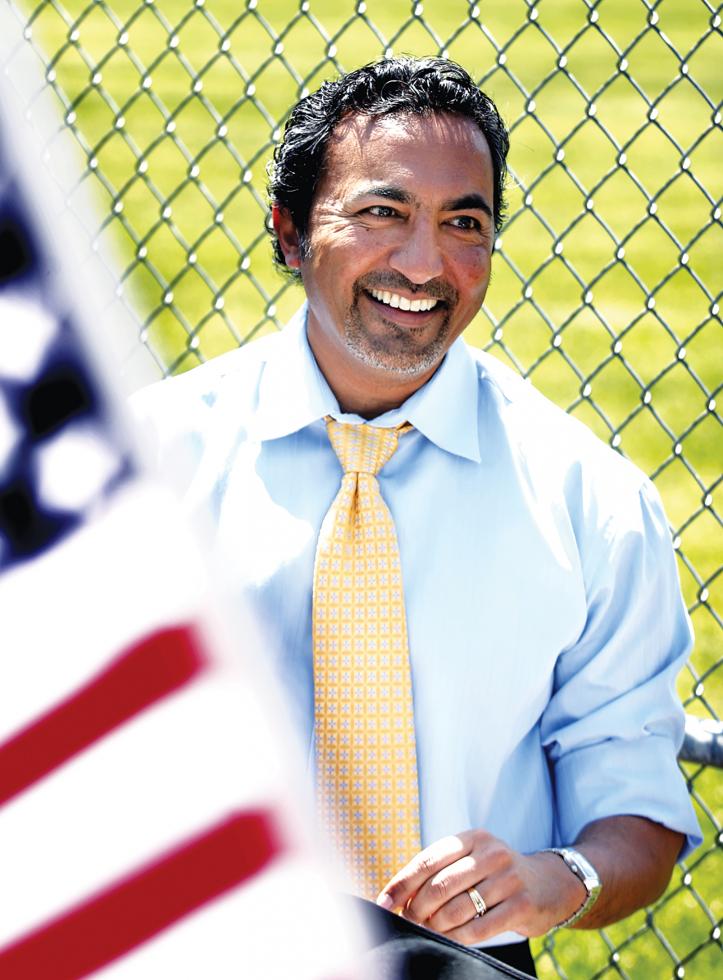 Two years ago, I wrote in this column saying that Republican Congressman Dan Lungren might be in trouble in the November 2008 election. It seemed like a stretch at the time. Lungren had won re-election in 2006 with 59.5 percent of the vote against a weak Democrat, emergency room physician Bill Durston. However, a look at party registration trends showed that the district was trending Democratic. By 2008, the large registration edge enjoyed by Republicans this decade had all but disappeared.
And then Obama-mania hit California, and the president scored a landslide of epic proportions, the best numbers for a Democrat in this state since Franklin Roosevelt's re-election in1936. Although all incumbent Republicans won re-election, thanks largely to heavily gerrymandered districts, Lungren's winning percentage decreased 10 percent. He received only 49.5 percent in 2008 against the same candidate he had defeated by 59.5 percent just two years earlier.
Lungren was lucky in the last election. Durston was a leftist who took extreme positions in a largely moderate district. Even the Sacramento Bee endorsed Lungren for re-election, writing of Lungren, "He is willing to engage on the issues, to make arguments for his side and to build coalitions." The Bee endorsement may have been just enough for Lungren to overcome the Obama surge. Obama narrowly carried the district against Republican nominee John McCain.
But in 2010, Lungren might not be so lucky.
I also wrote two years ago, "The Democratic congression-al committee has a habit of letting ideological Democrats soften up an incumbent in a district trending Democratic. Once the incumbent has been wounded, the Democrats move in the next election with a more moderate candidate."
And that is exactly what the Democrats are trying to do in 2010. Durston is not running again. Instead, the Democratic nominee is Amerish "Ami" Bera, an internist and former chief medical officer for Sacramento County. Bera has proven to be a voracious fundraiser, surpassing Lungren in part by tapping into a network of wealthy Indian-American donors. So 2010 is a win-win for the Democrats. They are not saddled with an extremely liberal candidate like Durston, and they need not pour huge resources into the district. Bera can do that for them.
But the question looms: Did Democrats miss their chance by not knocking off Lungren in the landslide Democratic year? There are also questions as to whether the tide has shifted enough that — even with all his money — Bera could win a Republican-leaning district in what could be a Republican year.
Did Democrats miss their chance by not knocking off Lungren in the landslide Democratic year?
Lungren certainly knows he is in trouble. He has been working the district hard, and local Republicans seem to have awakened to their registration problem. So far this year, Republicans have out-registered Democrats in the district.
It is also reasonably clear what the issues will be between Lungren and Bera. "Right now, the biggest issue in my estimation should be jobs. Second-biggest issue should be jobs. Third-biggest issue should be jobs," Lungren said at a town hall meeting in February. "This economy is hurting very, very badly. We haven't seen anything like this in recent memory."
Bera's focus seems more attuned to his own background in health care. On his campaign's homepage, he leads with health care and says he will work for "a health care system that provides compassionate and essential coverage to all; that reduces the cost of services without compromising quality of care; and that minimizes interference of government or the insurance industry in decisions that should be made between the patient and their care provider."
Lungren would probably relish a fight over the health care bill Congress passed this spring and which he strongly opposed. The legislation has not proven terribly popular so far, especially among middle-class suburban voters who don't know what it means for their own health care. Lungren would also be helped if unemployment and the economy stay front and center as the fall campaign unfolds.
But Bera, unlike Durston, will be extremely well financed and can stress his background as a medical doctor. There is little doubt Bera would have won in 2008, but 2010 is not shaping up as the Democratic landslide year 2008 was. And that may be the best thing going for the incumbent congressman.
U.S. Rep. Ami Bera has spent most of his career as one of the Capital Region's leading voices on health care, first as a doctor and later as Sacramento County's chief medical officer and a dean of admissions for the UC Davis medical school.
The 2012 election may have spelled the end for a 30-year boomlet of Republican legislative and congressional representation in Sacramento.