The #MeToo and #WeSaidEnough movements remind us that women's voices, values and ideas must be heard and heeded — not only to take aim at a culture of harassment, but to empower future generations of women to achieve and succeed.
The need for these types of initiatives is ongoing. Just last year, a study in Science found that by the age of 6, girls lose faith in their abilities, believing that brilliance is a male trait, a finding the lead researcher called "heartbreaking."
Political, economic or community success that excludes or inadequately represents half the population is not success at all. Changing this dynamic requires a structure that facilitates opportunities and success of strong women role models. Access to various development tools and education helps ensure women of all backgrounds and industries have the opportunity to strengthen their natural leadership abilities and claim their rightful seat at the political, educational, business and community tables.
Thankfully, Sacramento boasts a number of leadership programs, each with a worthy civic focus and dynamic alumni community, and each providing important training, networking, skills building, mentorship, career growth and education — invaluable assets for women and men seeking the foundation necessary to tackle their career, community and family goals.
Sacramento women are lucky: Several organizations exist right here in town that are specifically committed to developing female leaders in our community — investing locally is a large part of our small-town/big-city charm.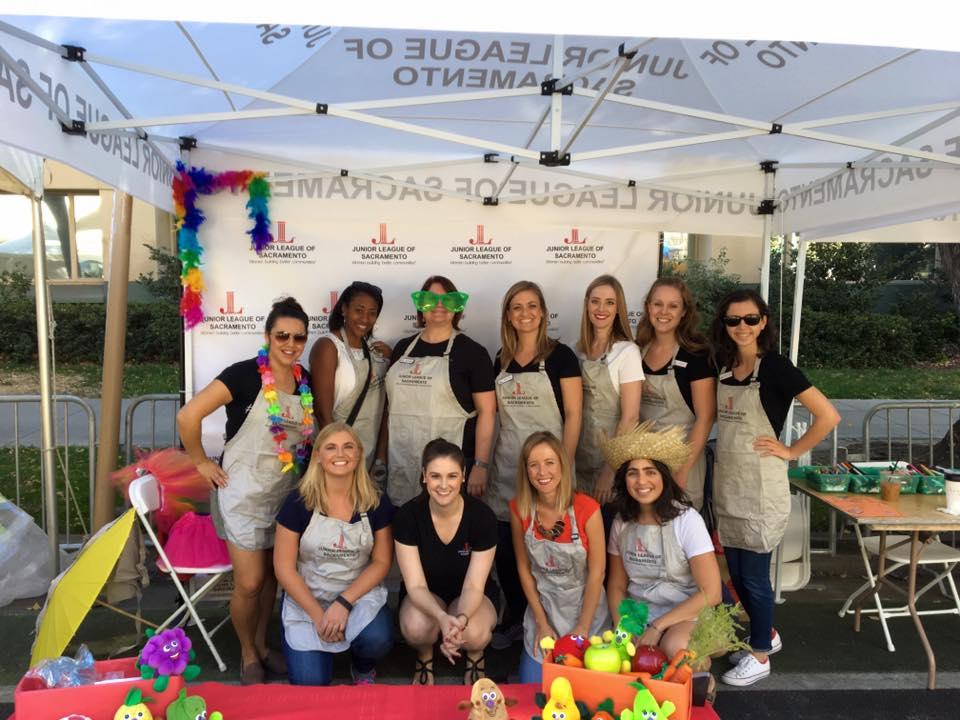 For example, Junior League of Sacramento is celebrating 75 years of impact in the region. As one of the oldest, largest and most effective women's organizations, the Junior League has focused on affecting social change in local communities through sheer woman power. The organization has evolved to meet the needs of a diverse group of women who work together to establish community resources, address children's nutrition and safety, and create arts programming for youth. Through all of these projects, women not only serve our communities, but learn to thrive as leaders themselves.
Yet, another opportunity worth seizing: MetroEDGE, which serves as the Capital Region's largest resource for young professionals. Members create their own adventure — a personalized mix of philanthropy, education, professional skills development and schmoozing. More recently, EDGE members were matched with mentors from the Sacramento Metro Chamber of Commerce's board of directors, resulting in high-powered women CEOs being paired with go-getter ladies still climbing the professional ladder. Whether it's the chance to receive personalized career advice from a fellow female or the opportunity to add a new proficiency to your resume, EDGE supplies the direct access and earned advantage that the most effective leaders seek.
Additionally, an unaffiliated group of impressive professionals has recently begun hosting a quarterly High Powered Women Mixer, strictly for networking with other dynamic achievers. Roughly 120 people participated in the mixer held earlier this month at the Girl Scouts headquarters in Sacramento.
And the list of opportunities goes on.
Top-notch professional development resources, hands-on volunteerism and genuine placemaking among like-minded women make up the core opportunities in our city. Most importantly, membership in these programs is not based on a prerequisite of privilege, but rather the dedication and initiative of the applicant.
While any future leader must supply the motivation and drive in their unique recipe for success, that motivation often lies in aspiring to achieve the goals of a role model. These role models can be found in the programs and organizations above, including the Junior League of Sacramento, for which I now serve as board president.
The Junior League of Sacramento played a prominent role in the development of some of our most standout local leaders — county supervisors, congresswomen, CEOs, nonprofit directors and more. These trailblazers carved their own path to success, working hard to earn their positions even in the face of stigma and disadvantage.
Leadership for women is not "one-size-fits-all," so Sacramento women, roll up your sleeves and take advantage of whichever leadership program suits you best. And regardless of which step of the leadership ladder you're on, I encourage you to make room on those steps for other leading ladies.