Cities across the country struggle with how to revitalize historically disenfranchised neighborhoods. An interesting and successful model — using public education, economic development and self-empowerment to drive change — has had a profound impact on a local underserved community.
Oak Park, just southeast of downtown, is Sacramento's oldest neighborhood. In the early 1900s, it was a thriving community. The elimination of working class jobs from employers like the Libby Cannery, which closed in 1982, left residents with limited opportunities. The construction of Highway 99, the removal of the 5th Avenue off-ramp and the elimination of the streetcar that once connected Oak Park to downtown also meant the neighborhood was distanced from the city's core.
As a result, during the last century Oak Park was one of the city's most crime-ridden, impoverished communities and residents suffered immensely from the infusion of drugs, prostitution and violence.
Today, Oak Park is much different. While the community wrestles with new challenges in finding a balance between old and new, it's a neighborhood on the rise. The transformation has been fueled by the efforts of several nonprofits and elected officials' calls for new strategies, such as making Oak Park the first neighborhood to receive services from WayUp Sacramento, Councilman Jay Schenirer's community building initiative.
One of those organizations is St. HOPE, founded 30 years ago by Oak Park native, NBA player and future Sacramento Mayor Kevin Johnson to help reduce long-time disparities in the neighborhood. What started as an after-school program in 1989 has grown into St. HOPE's three-school public charter network that serves predominantly African American and Latino students from the neighborhood. The premise is that high-quality schools with dynamic teachers and enriching programs can help boost economic mobility for local children. For example, Sac High is the highest performing high school in the state where African American students make up at least 50 percent of the tested student population.
We realized over time that to help bring real change, schools can't be islands of excellence within a larger community they aren't touching. Building upon the initial goal of using public charter schools to close the achievement gap, St. HOPE is now a family of nonprofits that functions as a community development corporation focused on both education and economic efforts to revitalize the neighborhood.
Our business model generates revenue through real estate development, investments and operating companies that over the years has allowed us to scale our programs and increase our impact. This strategy didn't happen overnight; it came from taking a broader view of the community and ensuring that our mission aligned with the neighborhood's needs.
We brought in business investments and tenants that are reflective and relevant to the neighborhood and provide jobs, housing options and enjoyable amenities. Oak Park is home to the 40 Acres Art & Cultural Center that includes the Guild Theater and Underground Books, one of just 57 African American-operated bookstores in the nation. We also have become partners with College Track, Valley Vision and the Sacramento Employment and Training Agency, all similarly focused on community improvement initiatives.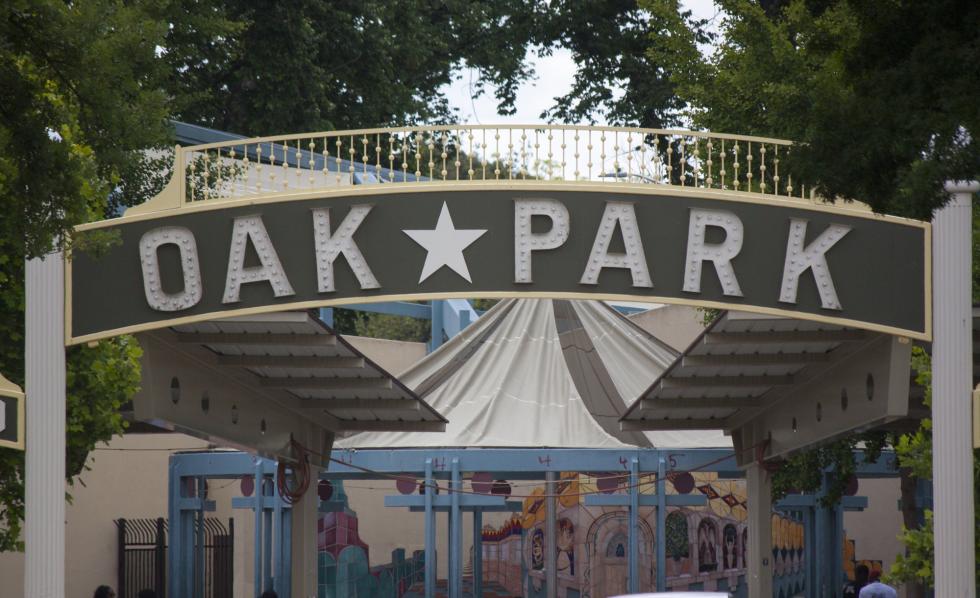 According to a 2019 report prepared by the Tootelian Company for St. HOPE, the economic impact of St. HOPE is nearly $5.7 million annually in Oak Park and more than $28.1 million annually across the region when jobs, labor income and indirect business tax revenue are factored in. Annually, nearly 390 jobs are created, which means more than $14.5 million in additional labor income that can be spent by households each year, and more than $1.5 million in indirect business taxes are generated.
St. HOPE's dual education and economic development model also has allowed us to become a financially self-sustaining nonprofit, eliminating our dependence on donations for operational revenue for our economic development initiatives. This is significant in Sacramento because our region has the largest per capita number of nonprofits outside of Washington, D.C., but there are no Fortune 500 companies headquartered here. As many nonprofits know, fundraising is difficult when there are limited philanthropic dollars.
St. HOPE Public Schools is one of our four entities and while we receive state education funding we pay the Sacramento City Unified School District nearly $1 million each year for our facilities, rent and operations because we are a charter-school network. This significantly cuts into our per pupil funding, our ability to cover costs and provide the additional support services our students deserve. In the past, we have had to fundraise to help close this gap. However, by leveraging the power of our business enterprises, we have been able to generate revenue that can offset these costs and find economies of scale, decreasing overall overhead and providing more resources for our schools.
St. HOPE isn't the only nonprofit with a self-sustaining model; Goodwill and PRIDE Industries are other examples of nonprofits doing good work in our community that are not solely dependent on philanthropic contributions to sustain their operations.
This dual-track approach that incorporates revenue generation into an organization's mission is a model other community development nonprofits should consider. Nonprofits can be most effective when, instead of focusing on fundraising to power their vision and maintain their operations, they can direct philanthropic contributions to support new capital projects and their endowment.
There are many pieces to the puzzle to fully implement a community-wide vision for a safer and stronger Oak Park. While there has been enormous progress over the last 30 years, there still is work to be done. There are pressing issues regarding homelessness, housing affordability and unemployment, all of which affect quality of life for residents and prospects for economic development. We hope other nonprofits will take a holistic look at opportunities to strengthen communities. An important first step is to look at revitalization through both an economic development and education lens. Then there should be concerted efforts to put into place a self-sustaining business model that ensures a singular focus on community betterment is not distracted by fundraising efforts.
—
Jake Mossawir is president and CEO of St. HOPE. Previously, he was the founding executive director of City Year Sacramento and his board service includes the Sacramento Asian Chamber of Commerce, College Track and the American Leadership Forum. He graduated from Leadership Sacramento, Nehemiah Emerging Leaders Program and is an American Leadership Forum Senior Fellow. Jake received his B.A. from UC Davis and his MBA from Drexel University.
This week, the Greater Sacramento Urban League is returning to its Oak Park roots, first with temporary digs on 3rd Avenue and then, in September, the nonprofit organization founded locally in 1968 will open a satellite office on Alhambra Boulevard.