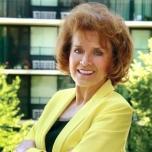 The beginning of a new year is a natural time to reflect on the past and plan for the future. This year, my thoughts are on 2014 and beyond as I observe the emergence of a new generation of business and thought leaders.
The entire country is on the cusp of a major generational shift, the largest since World War II, say social scientists. While baby boomers are generally still in charge, they are slowing down and anticipating retirement.
The generation right behind them, Gen X, is relatively small and has largely been overshadowed by the boomers, but they're gaining traction in positions of leadership. Emerging behind them are the so-called millennials. At 80 million strong, they're the largest generation since the boomers and will soon make up more than half of the workforce.
These leaders are very different than those who came before. They're technologically sophisticated, ethnically diverse and described as pragmatic idealists.
The best and brightest of them make quality of life a priority. Nearly two-thirds of those who are college graduates pick a place to live first, and then look for work. They head to cities like San Francisco, which are magnets for college graduates, who in turn create an atmosphere that attracts more like them.
What does all this mean for our region? Clearly, if we are to move into the Next Economy by broadening and enlarging our economic base, we need to attract and retain the Gen X and millennial professionals who can provide the impetus for growth. To attract them, we must continue to develop the professional opportunities and lifestyle amenities that make our region desirable.
Here's the good news: Many of the young professionals living in our region are not waiting for anyone else to do this for them. They are taking things into their own hands through groups like Roseville Ignite, Folsom's Leading Young Professionals, Sacramento Young Professionals of Color, Placer County Young Professionals and The Urban Land Institute Young Leaders Group.
The largest is Metro EDGE, the under 40-program of the Metro Chamber founded about five years ago. In the past two years, the program has coalesced and taken a leadership position in the region, including a chamber PAC seat. The 500 or so members, most in their 30s, some still in their 20s, are smart, savvy and determined to gain a seat at the table as the region makes critical choices in the years ahead.
The thing I like most about the Metro EDGE is its bias for action (See our Acuity interview with Erika Bjork, the 2013 Young Professional of the Year; and our First Read story about Rapid Ramen creator Chris Johnson in this issue). These young professionals are entering the prime years of their careers; they want to create better companies, better jobs, better working and living conditions now. They are loathe to waste their most productive years waiting for the Old Guard to debate many of the same issues they've been discussing for years.
Talk to a few of our own millennials, like those active in Metro EDGE, and you'll see the energy, commitment and determination we need to move our city and region into the future. You'll feel the urgency they feel to make a difference and to get us moving.
To me, this is the most encouraging development I've seen in years. So, I offer a toast to the young professionals throughout the region. Here's to them and their leadership in 2014 and beyond.
---
No agency is safe. No office off limits. Boardrooms will be infiltrated. Communication barriers will crumble for the sake of collaboration. As the old guard inches toward that horizon called retirement, Sacramento's young power players are taking center stage.
About a decade ago, as a financial analyst for Intel, I lived in the suburbs of Santa Clara and frequently traveled to Folsom. It was a good job, especially for a kid straight out of college — decent pay, strong company and the lure of glittering stock options.
So I left.