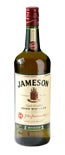 Minty Jamie:
A Jameson Irish whiskey with muddled orange and mint and served with a splash of club soda.
Where to find it:
Kinnee O'Reilly's Irish Pub & Restaurant (kinneeoreillys.com)
What to eat with this wine:
New Zealand lamb lollipops rubbed with fresh mint, garlic and lemon zest. The lamb is grilled and served with mashed potatoes, Guinness gravy and roasted vegetables and garnished with crispy onion and cabbage strings.