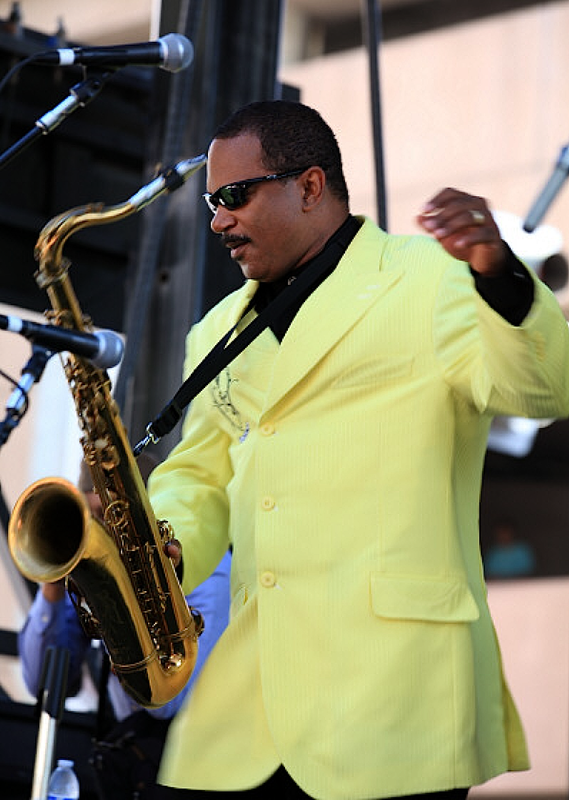 Curated and hosted by Vivian Lee, regional jazz matriarch and aficionado, Jazz Night makes the Crocker Art Museum the cool place to be every third Thursday through September. In August, Ron Moton and his band will appear on the Main Stage with Cynthia Douglas featured on the Cafe Stage.
With a career that took root in bebop and standard show tunes—then grew to include gospel, big band, R&B, funk, and more—Ron Moton's experience as a composer, multi-instrumentalist, and producer enhance his performances for audiences worldwide. Moton and his saxophone create music that uplifts the human spirit. Cynthia Douglas will be performing her unique brand of jazz fusion. Douglas, a regional favorite, has backed up such legendary hit-makers as Peabo Bryson, Bob Seger, and George Clinton…just to name a few.
$7 Museum members, $12 Capital Public Radio members, $12 students/youth, $14 nonmembers.
Questions? click here