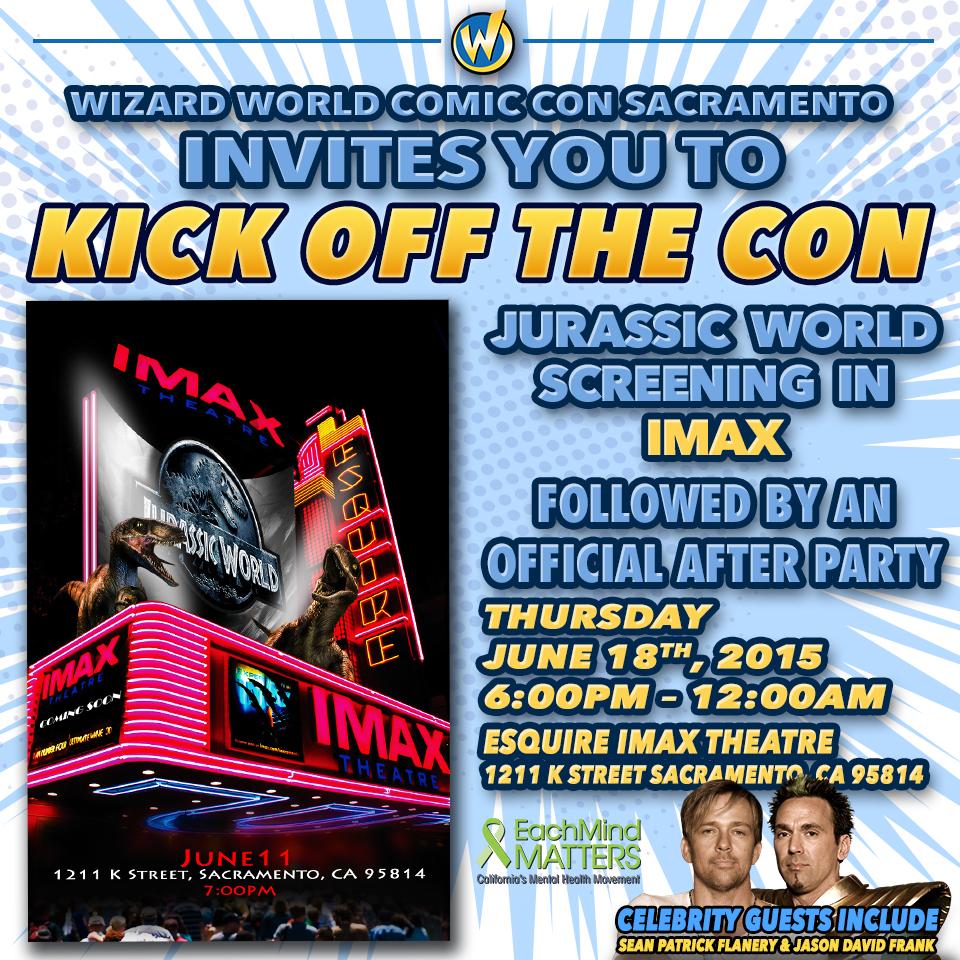 On the Eve of Wizard World Comic Con – Sacramento, come walk the Red Carpet with celebrities and enjoy an Evening of fun and excitement as you screen one of the Summers hottest movies Jurassic World with the celebrities of Comic Con - Sacramento!
This limited time only VIP ticket will gain you admission to both the Red Carpet/VIP screening of Jurassic World and entry into Vanguard for the official Kick off the Con after party.
For tickets, click here.