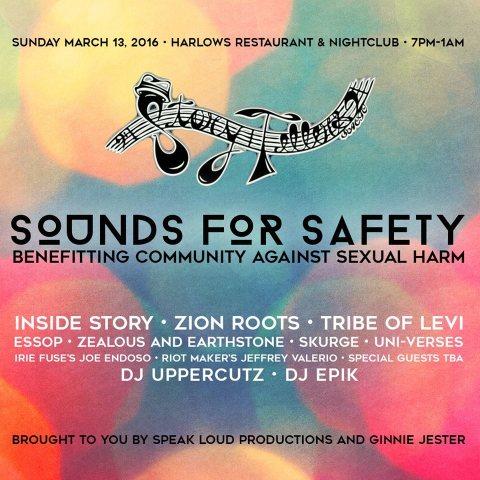 Speak Loud Productions and Virginia Marie Jester have come together to create the first annual "Sounds for Safety" benefit concert. Net-proceeds raised from this benefit concert will be donated to a non-profit organization called CASH, which operates a shelter in Oak Park and does vital work in our community for women involved in sex work and human trafficking.
Host: Marianna Sousa
Performances by:
Zealous, Earthstone, Bru Lei, SpaceWalker, Skurge, Esso P, Henry Canyons, Tribe of Levi, Zion Roots, Joe Endoso of Iriefuse, Jeffry Valerio of Riotmaker, Inside Story, and Sacto Storytellers. DJs Uppercutz and Epik. Live-painting and photo-shoot, a large silent auction of artwork and goods/services from local supporting businesses, as well as local poets and speakers raising awareness surrounding this cause.
This is going to be a rocking time with a wide variety of talents so please bring your dancing shoes and come out and support both your local musicians and this vital cause in the community.
To register, click here!