Are Women Really Making Progress in the Commercial Real Estate Industry? The answer is "depends on what you mean by progress," according to the NRE Investor.
A 10-year benchmark study produced by CREW Network in 2016 found that women in commercial real estate are more satisfied with their career progression than they were a decade ago, a significant leap for an industry that's still known for being predominantly white and male. The improvements included more women filling senior vice president, managing director and partner positions, as well as a growing percentage of women with direct reports.
Still, with all the progress being made, some industry stats continue to be reminiscent of George Orwell's famous line about "some animals" being "more equal than others."
Join us as our panel reveals not only how they developed their successful career paths, but the challenges they faced along the way. These industry leaders will also share their insights on industry trends and opportunities in their respective areas of expertise.
The Panel: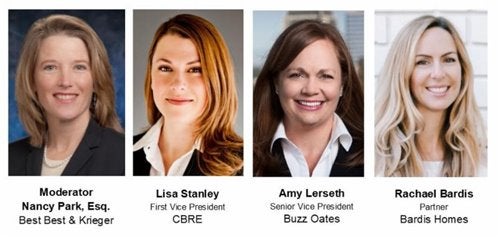 To register, click here.