DECODE empowers individuals with a new way of thinking and brings together a diverse group of stakeholders, challenging them to address complex socioeconomic issues.
Up next: "Neighborhood Revitalization"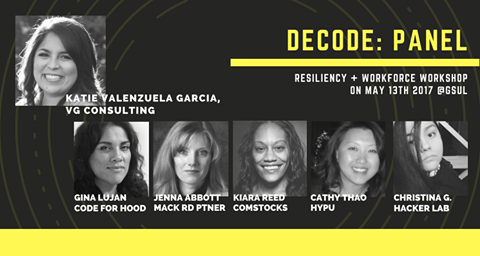 On Saturday, May 13th, 2017, at the Greater Sacramento Urban League, we're hosting a neighborhood focused design thinking event - with status report, panel discussion and rapid prototyping - to explore the current challenges and possibilities of the Del Paso Heights neighborhood.
The BIG Question: What tools and resources can you offer your
community to strengthen its workforce and encourage entrepreneurship, while leveraging its existing diversity?
For more information, click here.