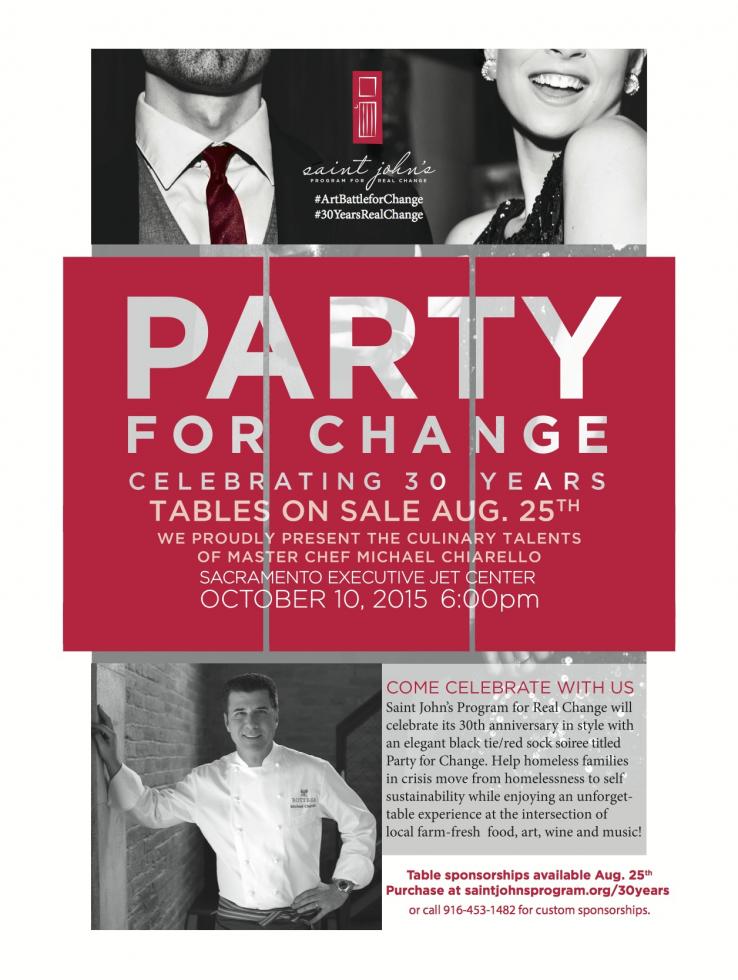 Saint John's Program for Real Change will celebrate its 30th
anniversary in style with an elegant black tie/red sock soiree titled Party for Change. Party for Change provides critical funds for families in crisis to move from homelessness to independence and self-sustainability.
During the evening, guests will enjoy signature dishes created and presented by celebrity Chef Michael Chiarello, and special guest chefs Patrick Mulvaney and Laura McIntosh. Wine pairings will be made by local wine connoisseur Darrell Corti. An "art showdown" featuring acclaimed local artists David Garibaldi and Maren Conrad will be a part of the evening's festivities, in addition to a live auction by David Sobon. After dinner, guests can dance the night away with local band Apple Z.
This year, Saint John's Party for Change will also be a celebration of our 30th anniversary and the exceptional work and successes achieved by Saint John's clients, volunteers, sponsors and staff during the past 30 years!
For more info contact: info@saintjohnsprogram.org