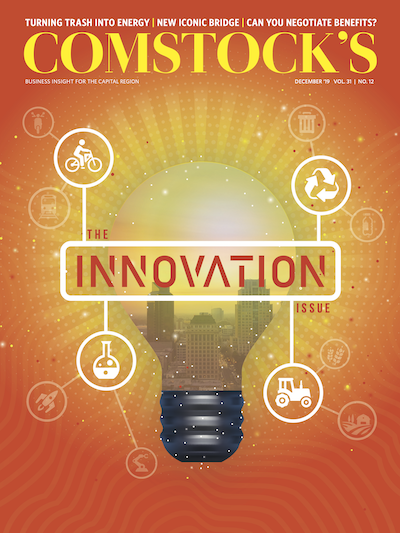 This story is part of our annual Innovation issue. To see more featured Comstock's stories, click or tap here.

In September 2018, visitors from Austin, Texas, came to Sacramento for a tourism promotion between the two cities. During their visit, they wanted to tour the then one-year-old Sacramento Urban Technology Lab, recalls Louis Stewart, City of Sacramento's chief innovation officer.

Only one problem: The lab is not a real place. Stewart says he explained to the visitors that the SUTL is "the whole city and it's made of the actors that make up the lab." Those actors include representatives from local government, higher education and private industry, committed to achieving economic development through collaboration and innovation by making Sacramento a "living laboratory," where ideas, products and services can be tested, developed and scaled.

While it's still a relatively new undertaking, in time, SUTL's efforts could yield major results, say its proponents. These include bringing new technology to the city, such as autonomous vehicles and 3-D mapping, while expanding the local high-tech industry and making it more accessible to historically underrepresented groups.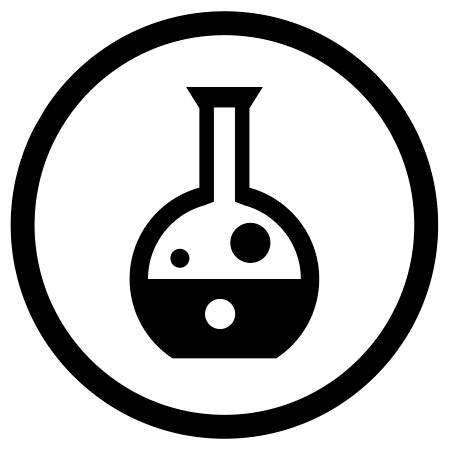 Meet the Innovation Team
When Stewart arrived at City Hall in May 2017 following seven years with the California Governor's Office of Business and Economic Development, his new office held scarcely more than dreams.
While former Sacramento Mayor Kevin Johnson created the Mayor's Office for Innovation and Entrepreneurship, he didn't find anyone to head it. Mayor Darrell Steinberg, Johnson's successor, hired Stewart. "He's well-connected, and he has a vision, and he works it," Steinberg says. "He wants Sacramento to be one of the leading technology hubs in the country."
"I will tell you what I'm focused on, more than anything around these issues, it is ensuring that as we develop these major innovation and technology projects, like Aggie Square, like the mobility center, that we are equally focused on their connection to our neighborhoods and to workforce development." Darrell Steinberg, Mayor, City of Sacramento
A 1989 John F. Kennedy High School graduate, Stewart attended Santa Clara University on a basketball scholarship but struggled to adjust to the college game and ultimately lost his scholarship. Though he later played professionally in Peru and Belgium, his younger brother, Michael "Yogi" Stewart, did play for the Sacramento Kings during the 1997-98 season and four other NBA teams during eight seasons.
Stewart, an art major at Santa Clara, got into his current line of work when he landed a job as statewide IT director for Arnold Schwarzenegger's gubernatorial reelection campaign. Stints with the state Department of Motor Vehicles and U.S. Census Bureau followed.
Today, Stewart is the public face for the City's innovation team and SUTL, with two other economic development department staffers, Ash Roughani and Aubree Taylor, working behind the scenes. Stewart, who also is on Comstock's Editorial Advisory Board of Directors, keeps a busy schedule, leading the Mayor's Technology Council and fielding calls from companies interested in demonstrating products locally. The calls are getting more frequent. "Literally, we're being found all over the nation to come try stuff out here," Stewart says. One of SUTL's key efforts is to establish Sacramento as a demonstration site for new technology, primarily in the areas of food systems, cybersecurity, health and life sciences, workforce development, mobility, sustainability, and government.
Mobility has been a major focus for Stewart's team, with $44 million in funding available from Volkswagen's $2 billion Electrify America settlement for cheating emissions standards. SUTL's two high-profile demonstrations so far have been for Olli, an autonomous shuttle, and Phantom Auto, which could deploy self-driving cars around the city. Stewart and other local leaders have also been working to create the California Mobility Center, which could provide $15 million for transportation innovation. In addition, there have been talks with Deepen AI, a Silicon Valley firm, for advanced 3-D mapping of city streets, necessary for autonomous vehicles to navigate.
Another focus has been the Aggie Square project that will transform 25 acres near UC Davis Medical Center into a hub of state-of-the-art research facilities, incubator space, academic programs, housing and retail at an estimated price tag "in the hundreds of millions as far as construction cost," UC Davis Chancellor Gary May says. Stewart serves on an 11-member working group for Aggie Square.
May says he envisioned Aggie Square while dean of engineering at the Georgia Institute of Technology. A couple of months before he became UC Davis chancellor on Aug. 1, 2017, May invited Steinberg, Stewart and other guests to visit Technology Square in Atlanta. SUTL aims to mimic Technology Square's "Triple Helix model of economic innovation where government, industry and academia collaborate to transform Sacramento into a living laboratory as a way to grow the existing base of high-wage jobs," according to an April 2018 report by the working group.
"Sacramento's primarily a government town and maybe some health care as well," May says. "But there's not much of a high-tech industry and other industries. So we're hoping to bring that."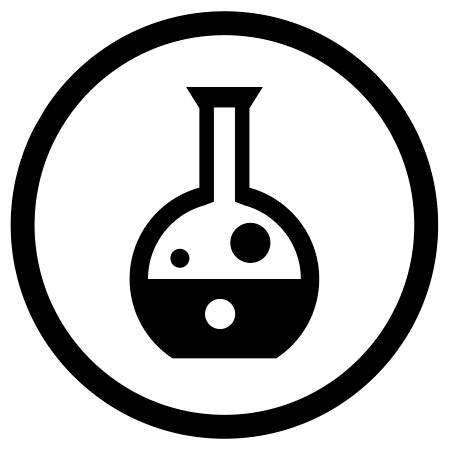 'Easier, Cheaper and Better Here'
At the same time SUTL places its focus on these big-ticket projects, the team is also working to build connections with smaller startups and innovators in the region. Eric Knopf, cofounder of Old Sacramento-based Webconnex, which does online registration, ticketing and donation software, recently hosted Stewart, other City employees and Downtown Sacramento Partnership members for a catered lunch and a Q&A to educate them about the company.
Knopf says although it took his team months to get on the City's radar, he said this might never happen for small companies in the Bay Area. "If you're a startup in San Francisco, get in line," Knopf says. "Whatever you want from the city, you're going to get the lobbyists of Twitter, Square, Stripe. There's an army of people before you."

That's definitely not Stewart's style. "He's just really nice," Knopf says. "You enjoy talking to him. He generally is interested. He likes the city. And I think someone who their heart and mind is in the game was really refreshing. It's not like, 'My job requires me to sit in front of you.'"

There are other perks for startups based in a midsized city like Sacramento too, and that's something SUTL wants to make sure potential entrepreneurs know. For example, HealthSherpa, a member of the Mayor's Technology Council that Stewart leads, has turned the upstairs of an old firehouse in Midtown Sacramento into a call center bustling with staff helping consumers sign up for health insurance under the Affordable Care Act. Cofounder George Kalogeropoulos, a 34-year-old Yale University graduate, had three startups fail in other cities before he launched HealthSherpa.

"Everything is easier, cheaper and better here except for certain specialized technical roles," Kalogeropoulos says, noting that it can be hard "to find programmatic search engine optimization specialists in Sacramento," though the company plugs holes with remote staff.

Buck Avey, another Mayor's Technology Council member, describes Sacramento as "a bit of a hidden gem" since relocating two years ago from Austin. Avey is vice president for SkySlope, which does cloud-based work to help real-

estate transactions from its K Street offices. "Sacramento reminds me of Austin maybe 10, 15 years ago, where it's a capital town, there's not a lot of major companies, per se, at that point, but there's a burgeoning tech scene," Avey says.

The region still struggles to foster new startups, though. Kalogeropoulos, who went through the Mountain View-based Y Combinator accelerator that helped launch Dropbox, DoorDash and Airbnb, says there is "a whole ecosystem of starting companies in the Bay that is hard to replicate." Angel investing is also hard to come by.

That said, the City has provided modest encouragement, such as a Startup in Residence program last year, where two companies developed technology at no cost to the City, according to Roughani. Following the residency, one of the companies, Unleash Live, earned a contract with the City to take traffic camera data and provide automated pedestrian, bicycle and vehicle counts.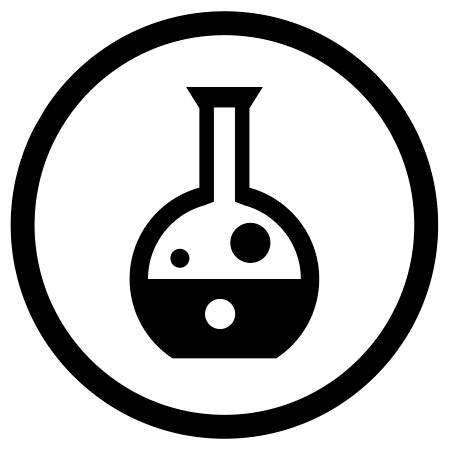 Setting the Stage for the Future
Creating a better technology scene in Sacramento isn't just about attracting business — it's about equity too, says Steinberg. "I will tell you what I'm focused on, more than anything around these issues, it is ensuring that as we develop these major innovation and technology projects, like Aggie Square, like the Mobility Center, that we are equally focused on their connection to our neighborhoods and to workforce development," he says.
Steinberg has been leading a weekly meeting of workforce and business leaders he dubs the Mayor's Commission to Make Sure We Get it Right. While it's a tongue-in-cheek name, the funding for this and other technology-related efforts locally is no joke: $40 million a year over five years from Measure U.
"(Louis Stewart, Sacramento's chief innovation officer, is) well-connected, and he has a vision, and he works it. He wants Sacramento to be one of the leading technology hubs in the country." Darrell Steinberg, Mayor, City of Sacramento
Part of Stewart's work has included overseeing a $1 million annual grants program, formerly known as Rapid Acceleration, Innovation, and Leadership in Sacramento — often called RAILS — and recently rebranded to SUTL. Two of the grants, for $50,000 and $150,000, have gone to Square Root Academy in Sacramento, which teaches science, technology, engineering and mathematics curriculum to fifth to 12th grade students.

The first grant helped Square Root Academy expand in one year from 50 students to a few hundred, and has served thousands to date, says founder and executive director Nicholas Haystings. The second grant helped Haystings open Lab 7 Coworking near Broadway in Sacramento, which serves youth and adults who need to build technology skills.

The growth, fueled in part by the RAILS grants, is paying dividends for local students, with it recently becoming possible for high schoolers to earn college credit through Square Root Academy, Haystings says. "We go exclusively to Title I schools, which are the underserved and under-resourced schools within certain school districts," Haystings says. "To have these kids going from zero computer classes and not quite reaching math readiness for college to now being able to amass college credit while in high school is a pretty huge deal."

It speaks to broader goals with SUTL. "The mindset that we've been trying to push through SUTL is really not tech for tech's sake," Stewart says. "Really, it's tech for citizens' sake."

—

Get this and other stories delivered to your inbox weekly: Sign up for our free email newsletters by tapping here.
Every year, the United States generates around 260 million tons of trash. And no one knows what to do with it. No one, that is, except serial entrepreneur Mike Hart, the CEO of Davis-based Sierra Energy.
Part of this month's Innovation issue

Several public and private sector partnerships are helping to position the Capital Region as a leader in the new mobility revolution.
Part of this month's Innovation issue
A growing movement of farmers is focused on agricultural practices that can mitigate or adapt to an uncertain future brought by climate change.
Part of this month's Innovation issue