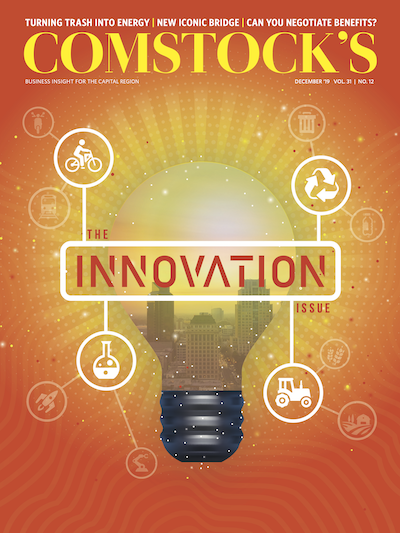 This story is part of our annual Innovation issue. To see more featured Comstock's stories, click or tap here.
On Oct. 9, a few hours after the inventors of the lithium-ion battery were awarded the Nobel Prize in Chemistry, Jacob Ward of the U.S. Department of Energy stands in a UC Davis conference room before a crowd of scientists, engineers and policy wonks intent on a transportation revolution.
It's the second day of a workshop hosted by the university's Institute of Transportation Studies. Ward's presentation includes news about recent advances at DOE regarding energy-efficient vehicles, ride-sharing, autonomous travel and other elements of a movement that is transforming the way we get around. For many members of the audience, the lithium-ion battery, one of the breakthrough innovations of our time, is at the heart of their work — from the electric cars and bikes they are designing to the devices that house their ride-sharing apps.
Ward, an analysis manager for the department's vehicle technologies program, traveled from Washington, D.C., to Davis because much of the work fueling this revolutionary "new mobility" movement is being done here in the Capital Region.
The workshop is part of an ITS program known as the 3 Revolutions Future Mobility Program, which references the three fundamental aspects of the movement: electrification, automation and shared mobility. The morning panel is devoted to the subject of micromobility and deals with new transportation modes such as electric bike and scooter sharing (Jump, Lime) and electric skateboards, which more and more people are using to get to the office, entertainment, and light-rail and train stations.
"Beyond aviation, beyond aeronautics, beyond what we're doing on highways, we see that micromobility is on the rise, and it's an exponential curve," Ward says. "We're seeing new modes and new players. This is transformational."
Ward says the DOE's Energy Efficient Mobility Systems program, launched in 2017, has become one of the department's key initiatives. "We spend about $350 million across all vehicle technologies," he says, "and a program that did not exist three years ago has been stood up to the tune of $40 million last year alone. That is a big deal."
When Ward comes to a slide in his presentation about battery technology, he mentions the Nobel, and the crowd erupts in applause. Some of the attendees traveled from around the country and the world, but most are local. ITS is the world's leading academic institution devoted to sustainable mobility, according to UC Davis, with 60 affiliated faculty and researchers, 120 graduate students, and an annual budget of $20 million. Three weeks earlier, the DOE had announced that ITS would be awarded $1.5 million in EEMS money.
UC Davis' College of Engineering is also a world leader in energy-efficient automotive technology and has been since 1971, when Andy Frank, now emeritus professor of mechanical and aeronautical engineering, began work that would lead to the development at Davis of the first plug-in hybrid electric vehicle. The lithium-ion battery had been put to automotive use previously, but Frank was the first person to successfully connect it to the grid, a major breakthrough.
UC Davis is only one of many institutions, companies and agencies throughout the Capital Region participating in the new mobility revolution.
The most visible of these efforts began when Electrify America, a division established by Volkswagen following its 2015 "Dieselgate" emissions cheating scandal, chose Sacramento as its first "Green City." That 2017 move triggered a $40 million project that sees the company building high-speed battery-charging stations throughout the city. Electrify America also helped pay for a fleet of 260 electric GIG cars, the nation's largest fleet of dockless shareable vehicles.
In part spurred by the city's success, a consortium of institutions and municipalities, led by SMUD CEO Arlen Orchard, has agreed to spend $80 million to create the California Mobility Center. (Orchard announced in November that he will retire from SMUD in August of 2020.) Designed to be a nationwide prototyping resource and to attract companies in the emerging industry to the region, the Mobility Center will also house the Autonomous Transportation Open Standards Lab, a think-tank and clearinghouse. Barry Broome, CEO of the Greater Sacramento Economic Council, worked with PEM Motion, a German-based leader in the industry, and it was announced in late September the company would design, build and manage the Mobility Center.
The private sector is also contributing to the Capital Region's emergence as a new-mobility capital. Entrepreneurs are beginning to turn the region into a business cluster for automotive innovation. Two examples are ClipperCreek, which launched its Auburn factory in 2006 and has grown to be one of the leading manufacturers of EV charging stations, and Highlands Power, a startup whose revolutionary carbon-fiber electric-vehicle motor eliminates the need for a gearbox.
Dahlia Garas, a program director at ITS who studied with Frank in the early 2000s, credits the two automotive powerhouses at UC Davis, SMUD and the City of Sacramento and Sacramento County for helping turn the region into the capital of the new-mobility revolution.
"You have a lot of people who came out of one or both of those programs, either engineering or the ITS Transportation Technology and Policy graduate degree program, feeding into neighboring companies and agencies in the region," Garas says. "We like to say our products are research, but our products are also students. And SMUD, the City and County have been proactively building connections and collaborations and funding research for two decades."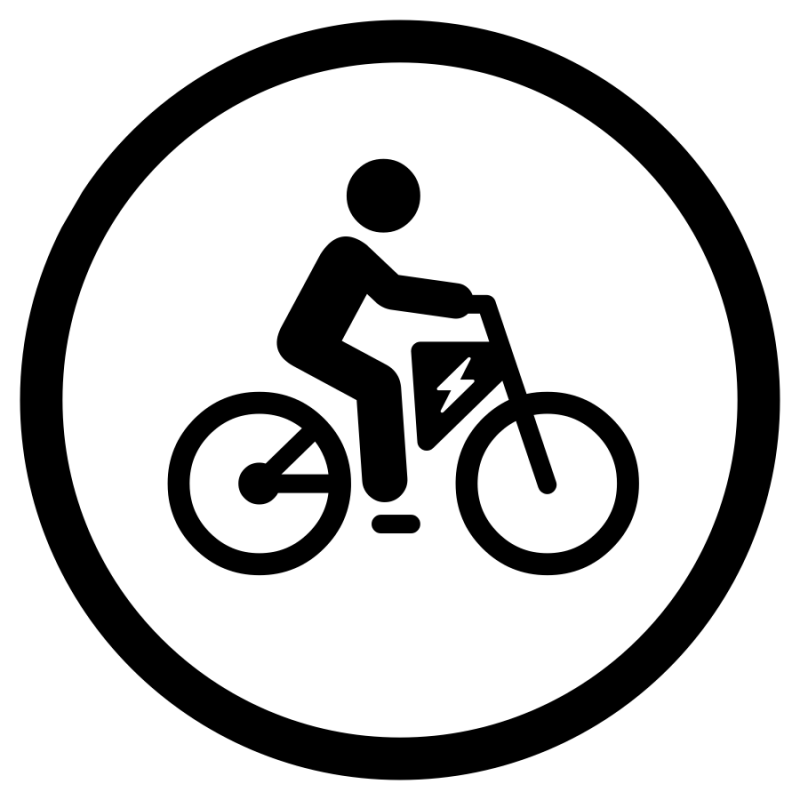 Legislation Driving Progress
Sacramento Mayor Darrell Steinberg's interest in clean transportation dates back more than 20 years. After being elected to represent Sacramento in the California Assembly in 1998, one of the first bills he authored made money available from the California Air Resources Board to retrofit diesel engines to reduce particulate pollution.
Eight years later, after being elected to the state Senate, Steinberg authored Senate Bill 375, which required CARB to set greenhouse-gas-reduction targets for transportation and land use, and required regions throughout the state to come up with plans to meet those reductions.
Steinberg says his interest in the topic has sharpened since he became mayor in 2016. While the city had been working on innovative transportation for more than two decades before he took office, Steinberg accelerated those efforts. "The advanced mobility movement is a huge part of our vision for the transformation of our city," he says. "We are trying to center our more diverse economy on advanced mobility, and we also are demonstrating in real time that this is what people want."
The Green City designation by Volkswagen and the $44 million that came with it fulfilled a campaign promise Steinberg made to work more closely with the state. Steinberg says Sacramento hasn't traditionally competed as well as the Bay Area or Los Angeles for state funding for new technologies and other innovations. He was intent on fixing that by acquiring the Green City grant. The decision about where to spend the Electrify America money was in the hands of the Air Resources Board. Sacramento County Supervisor Phil Serna, Steinberg's longtime friend and ally, was a gubernatorial appointee on that board, and he helped convince his colleagues and Electrify America that Sacramento was the right place for the project.
Steinberg says the $44 million, while obviously a huge benefit, is not as important as the "market signal" that it sends to the burgeoning new-mobility industry: "Winning that grant says that Sacramento is the place to try out anything that is cutting-edge and that has real possibilities for the future."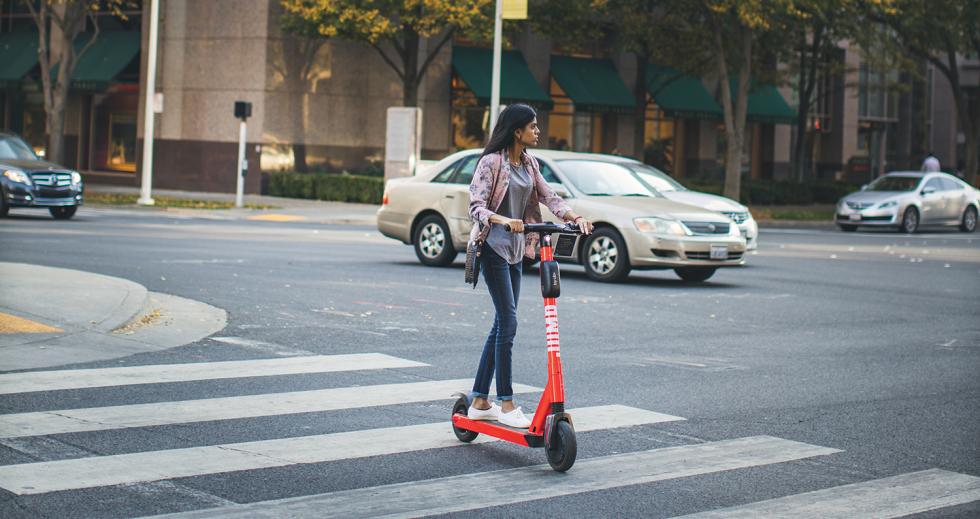 He says the city already has benefited. "I have been to so many ribbon-cuttings I can't count them," he says. "We are laying the foundation for being able to take advantage of the broader economic opportunities once the technology really takes off. You want to be known as the city that was willing to take the risk when it was a risk."
The city is making sure to steer some of the benefits from the Green City grant, and the economic resurgence that it hopes will come from it, to underserved communities. In addition to the GIG cars in the central city, the Electrify America money is being spent on a fleet of 140 Volkswagen e-Golfs operated by the electric car-share company Envoy, docked at 70 locations, mostly at affordable-housing complexes in underserved neighborhoods, and available for hourly or daily rental. And Jennifer Venema, the city's sustainability program manager, points to Sacramento Regional Transit's new on-demand minibus service that allows users to request a ride with an app, much as they would with Uber and Lyft.
A commitment to inclusion is also evident in the efforts throughout the region to attract players in the evolving mobility industry and expand the employment opportunities that flow from those efforts. This can be seen as an innovation in political economics, and the commitment permeates the discussion. "We want to make sure the kids from our neighborhoods are trained and educated and first in line for the new jobs this new industry is creating," Steinberg says.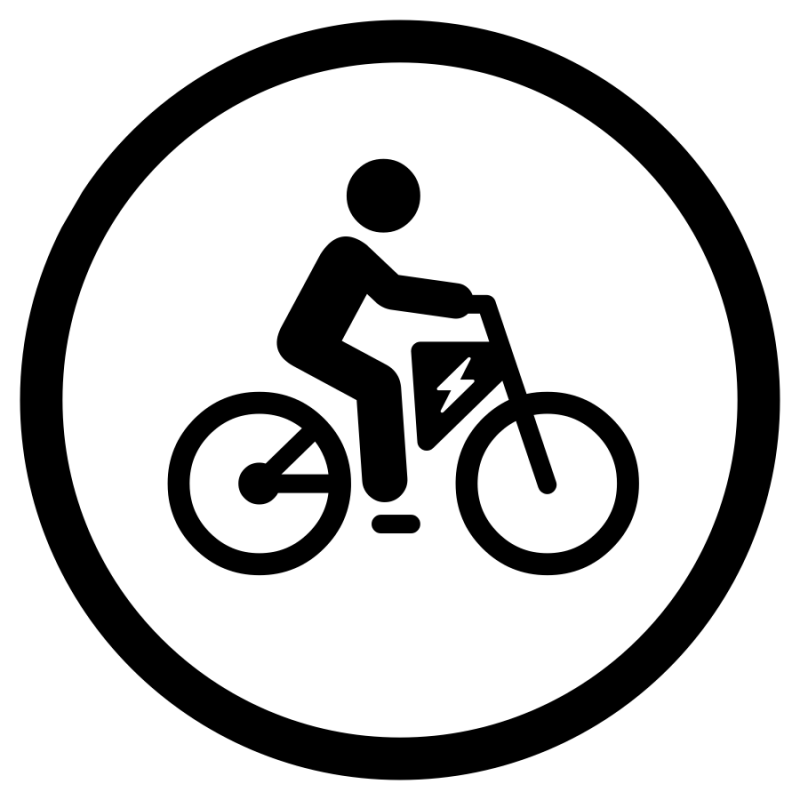 The Cutting Goal
The main impetus for all of this technological and policy innovation is the understanding that cutting carbon emissions in the transportation sector is the best way to fight climate change and air pollution. The third sentence of the Associated Press report announcing the Nobel Prize for the lithium-ion battery makes this clear: "Batteries that economically store energy from renewable sources like the wind and sun open up new possibilities to curb global warming."
At the Institute of Transportation Studies conference in October, Lina Fedirko of ClimateWorks Foundation, an organization committed to climate action, points to a finding that micromobility trips doubled in the past year. "To us at ClimateWorks, that means there's a potential to leverage these new modes to decarbonize our cities faster," she says. "The only way we can reach significant emissions reductions is if these modes are incorporated into the larger mobility system."
Again, the Capital Region is leading the nation in making this happen, as SacRT executes ambitious plans to electrify its fleet — all its buses will transition, thanks to Electrify America money — and builds relationships with the micromobility industry. SacRT CEO Henry Li says he is intent on making his agency an industry leader. "We have fully embraced the mobility movement," Li says, "and are actually way ahead of the curve in the industry and in the country."
Li says micromobility services such as e-bikes and e-scooters solve one of public transportation's biggest issues: the "first-mile, last-mile" problem. Many people do not live within easy walking distance of a bus stop or light rail station; with these devices, traveling between their homes and public transit is easier.
Li says when Jump brought its services to Sacramento, SacRT signed contracts with it, and now there are hubs at eight light rail stations. He says light rail use is up 5 percent in the last nine months, with continuous month-to-month increases. "We have not yet done an in-depth analysis to see what percentage of the rise can be attributed to the micromobility services," he says, "but we do see a lot of Jump bikes and scooters in our stations."
Another emerging innovation in mass transit is on-demand bus services using apps, such as the one SacRT is operating along the Franklin Corridor, in Citrus Heights and Orangevale. The Citrus Heights route replaced a similar on-demand service that had been serving approximately 30 riders per day. The new service is being used by as many as 300 daily, most of them disabled or senior citizens. SacRT plans to expand microtransit into nine more zones, including Downtown, Midtown, Rancho Cordova and Folsom. So far this year, the service has delivered 150,000 rides, and Li says he expects ridership to quickly reach 1 million.

Li is also working to replace diesel and compressed natural gas buses with electric vehicles. The agency plans to launch electric bus service between UC Davis and the UC Davis Medical Center in Sacramento in April 2020 and plans to begin express service between downtown and the airport soon. SacRT now has 11 electric buses and six charging stations, and Li's agency is at work on a proposal to Electrify America to buy more in its next procurement.

Thanks in part to Li's ambitious moves toward the future of mobility, the American Public Transportation Association in June gave him the 2019 Outstanding Public Transportation Manager Award, its top honor. Li credits the award to the many partners he has in the region, from the various municipalities to the consortium working on the Mobility Center. He points to a blue-ribbon delegation Steinberg convened in April to travel to Shenzhen, China, on behalf of the Mobility Center as evidence of that kind of "extreme collaboration."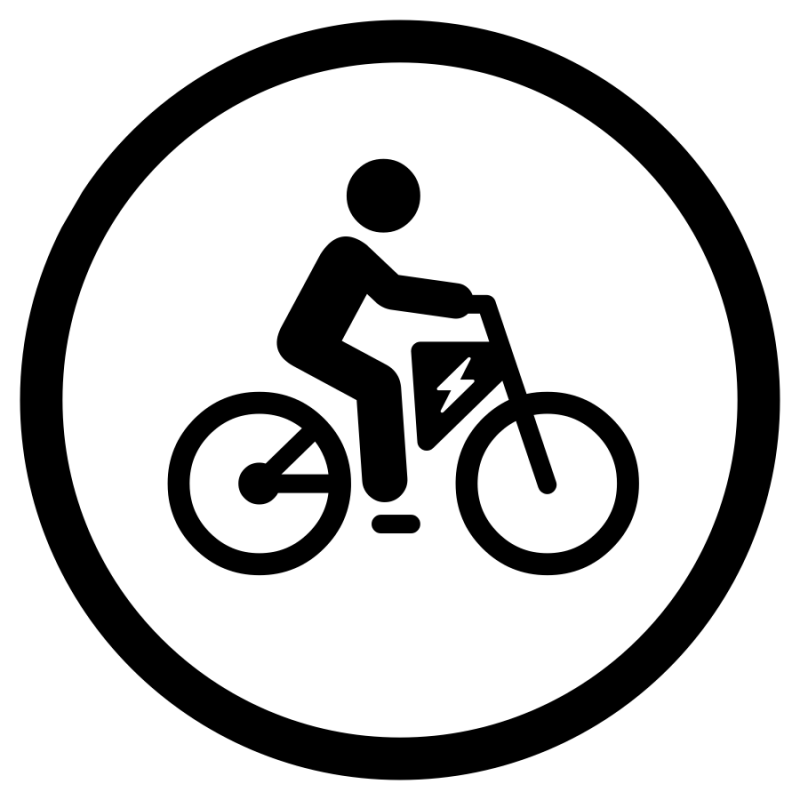 Collaboration Sets Us Apart
Richard Steinberg, marketing director for Electrify America and senior director of its Green City initiative, agrees the collaborative spirit in Sacramento sets the region apart. With more than 30 years in the automotive industry and more than a decade aiding its most innovative efforts including electrification and shared mobility, he says the industry is at a tipping point, and Sacramento is on the crest of a big wave.
In 2008, Richard Steinberg was heading a team at BMW trying to launch a fleet of shared electric Mini Coopers in California — largely to comply with just-enacted Air Resources Board rules. At the time, he says, there was insufficient infrastructure. "EV technology was still pretty new," he says. "The (Tesla) Roadster had just come on the market; there was obviously no (Nissan) Leaf yet, so we were a little early. But we learned a lot."
A couple years later, BMW developed new EV technology and deployed it in a coupe dubbed the ActiveE. Again, Richard Steinberg was tasked with finding a location to launch a shareable fleet. By that time, BMW was managing such a fleet in Munich. "As part of that rollout plan, there was an idea that this car-sharing service would operate in San Francisco," he recalls. Ultimately, the city's parking ordinances popped that balloon.
He's not too shy to take credit for one of the key reasons Sacramento is leading this revolution. Thanks to Electrify America, Sacramento has the highest concentration of public fast-charging stations in the country. He says other characteristics of the region help, including "commuting patterns, demographics and an interest in new technologies."
Richard Steinberg points out that driving an electric vehicle here, whether a shareable bike or scooter, GIG car or a car parked in our own driveway, already is commonplace. "We can all remember when new technologies showed up and we thought they were weird, and now we can't live without them," he says. "We've reached the time when EVs are normal. It's not in the future; it's now."
—
Correction: This story was updated to correct that SacRT does not have a contract with Lime and the agency plans to launch electric bus service between UC Davis and the UC Davis Medical Center in April 2020.
Get this and other stories delivered to your inbox weekly: Sign up for our free email newsletters by clicking or tapping here.
The nation's only fleet of "floating" electric car-share vehicles is the newest evidence of a transportation revolution taking off in Sacramento. GIG is one piece of a combined effort by the city, SMUD, and many other players to make the region the leader of the new-mobility revolution.
Last summer, Sacramento learned it would become Volkswagen's first "Green City," earning millions in investment from the tarnished brand's subsidiary, Electrify America. Where will this money go, and what does it mean for the local auto technology industry?
A group of public and private sector leaders in Sacramento are working to craft a protocol for self-driving vehicles that could be replicated in other municipalities across the country.