Michelle Hill didn't know where video games came from. Growing up in Sacramento in the 1990s, she was a huge fan of "Sonic the Hedgehog" and the "Final Fantasy" series. She was into the characters, the stories and the art, but had no idea how these games were made. And she had no one to talk to, either. This was in ancient pre-Facebook times, so Hill never found her tribe.
"I was the nerdy weirdo, the outcast," Hill recalls of her days at West Campus High School. "I had friends, but I didn't really feel like I had a group of people who I could talk to about video games and nerd out. There are moments when you feel a little lonely like, 'Am I the only person into this?'"
Now, at 31, Hill works as a motion capture technician for 2K Games, one of the largest video game publishers in the world. In April, she returned to Sacramento to keynote the fourth annual Sacramento Indie Arcade, a gaming convention where local developers showcase their creations. It's the type of community she wishes she had growing up, she says — one that inspires learning, ignites creativity and brings people together, no matter their gender or race.
Like Hill, the Sacramento Indie Arcade had its own coming-of-age, growing from humble beginnings at the now-closed mixed-use spot, Bows & Arrows, to this year's event at the West Sacramento Community Center. More than 30 developers unveiled indie titles with storylines that ranged from salvaging ships in space to battling pirates at sea to Mayan warfare with magic.
Briana Aea — a self-described "first Game Boy kind of girl" — has helped organize the convention since 2015, stepping forward as a rallying voice for the community. With her accounting background, she also guides nascent developers with tips on protecting IP, writing business plans and grant proposals, and marketing themselves online.
"The beautiful thing about video game development is it encompasses multiple disciplines: programming, music, voiceover acting, art," Aea says. "In Sacramento, the more we've been able to educate others and remind them we can work together, that's really helped with growth. Our innovation is coming in the form of collaboration."
For the past several years, the Capital Region has been riding the tech wave, claiming to be a viable Silicon Valley alternative. From agtech to biotech, different fields have set up shop here to take advantage of the lower costs of living and small-town vibe. Hunched over on the fringes of this movement is the field of game development, which some call an overlooked, undervalued pillar of the innovation community. With EA Capital Games (formerly BioWare Sacramento and KlickNation) and 5th Planet Games, we already have two homegrown heroes of the gaming world, companies that have survived shifts in technology and the economy. But the indie scene is picking up steam despite the fact that, for local developers, the difficulty level is a lot higher.
Local creators want the River City to stand on its own in the video game industry, but they understand it takes time and teamwork to reach the top.
LEVEL ONE
It looks like 2017 will mark a critical turning point for the world of gaming: For the first time, app-based games (which can be played on smartphone, tablet or browser) surpassed traditional games in revenue, and the upward trend isn't stopping anytime soon, according to Pricewaterhouse-Coopers. In terms of devices, a study by Newzoo has mobile gaming (smartphone and tablet) lagging a bit behind traditional (PC or console), but still earning about $46 billion in revenues and accounting for 42 percent of the total global market — and on track to claim 50 percent by 2020.
"The only way to keep developer talent in Sacramento is either by luring outside major companies to the area, or growing an industry from the ground up through entrepreneurship."Nathan Allshouse, president & CEO, Square One Clubs
This surging market has opened doors for indie developers. Still, without funds and resources, these entrepreneurial creatives are fighting against extreme odds. Competition is fierce. Some developers feel they need to relocate to find jobs.
"The only way to keep developer talent in Sacramento is either by luring outside major companies to the area, or growing an industry from the ground up through entrepreneurship," says Nathan Allshouse, president and CEO of Square One Clubs, a software and game developer business incubator in Sacramento where amateur game designers receive support and mentoring.
Allshouse believes that with the right tools and professional tactics, local creators can transform their indie titles into full-fledged gaming companies. At Square One Clubs, developers collaborate on video games, virtual and augmented reality, and mobile app development. Memberships for Square One Clubs start at $19.99 per month for startups, with more expensive advanced tiers for established businesses. The organization currently has about 20 full-time members, including three video game development companies who operate businesses there.
This year, Square One Clubs received a $50,000 Rapid Acceleration Innovation and Leadership grant from the City of Sacramento's Innovation and Growth Fund. The money allowed Allshouse to expand his initial concept to include a training center that offers game-design classes and an event center to host organizations and industry speakers. In October, Square One Clubs hosted special guest Josh Rother, a senior marketing artist with EA Capital Games, who did illustration work to promote "Star Wars: Galaxy of Heroes" and for Facebook Games. This was a big deal, organizers say, because it was the first time someone from EA Capital Games came to an indie gaming event to share their wisdom.
STRATEGY GUIDE
For local developers looking for a success strategy, EA Capital Games is a good place to start. A decade ago, the company was called KlickNation, founded by Mark Otero — a wunderkind of the Sacramento gaming scene who created "Superhero City" and "Age of Champions." When EA acquired the company in 2011, he became a tech millionaire.
Otero, who has since left the company, says the team he oversaw while running the company was comprised mostly of people with families in the region. He was impressed by the devotion of these developers, their willingness to power through even when it felt like "the building was on fire."
"In the Bay Area, employees stick around their jobs for maybe 10 months," he says. "Here, attrition is very low. Talent is much less promiscuous and much more committed."
But the region does have its limitations, he says, specifically the lack of a centralized hub, where various startups in close proximity can feed off of each other's ideas through competitive synergy and strategy.
"Sacramento doesn't have a very dense, very deep game design culture; that's just a fact," Otero says. "A boom generally requires multiple studios operating near each other."
When Rob Winkler launched 5th Planet Games in Roseville in 2009 (it's since moved to Rocklin), he had no video game industry experience. But he knew he didn't want to copy juggernauts like Nintendo and Sony, which have specific ship-by dates tied to marketing plans. Instead, he set out to create an atmosphere that matches the vibe of Sacramento, which means no extreme overtime schedules. He doesn't know how many on his team could have survived for more than five years if the company had a heavy "crunch-time mentality."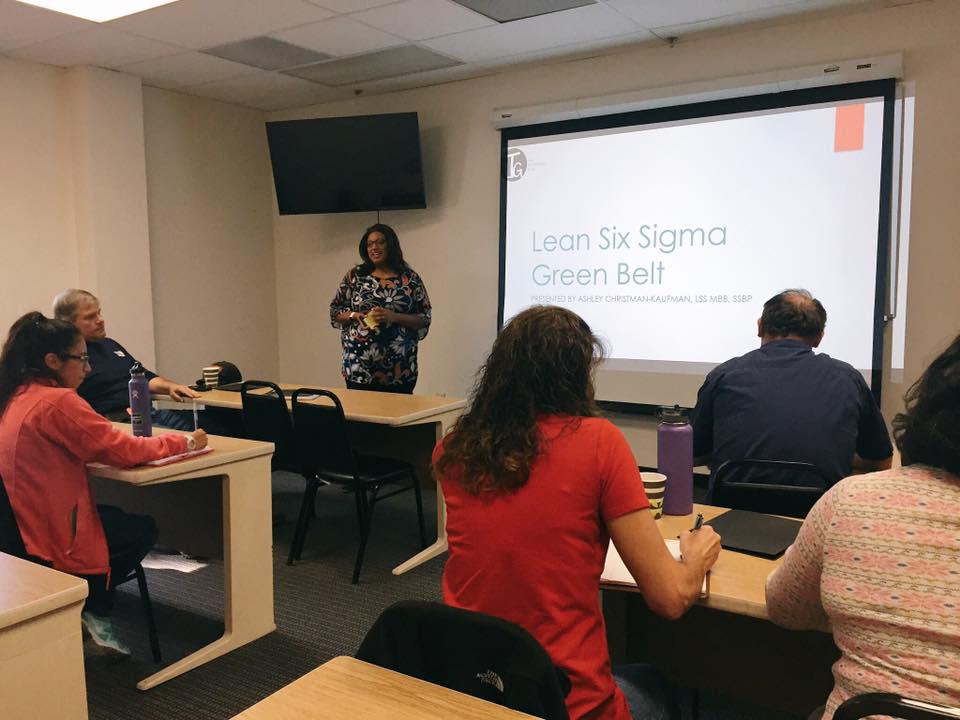 "Some would argue we could've been more successful if we put in an extra 20 or 30 hours a week, but we've had low turnover," Winkler says. "There's a lot of value in keeping people sane."
For Winkler, who previously worked in banking and insurance/financial planning, success means creating games that make enough money to support the current state of the company and future growth. Of course, this can't happen without a strong team.
SURVIVAL MODE
But a stable workforce doesn't make a company invincible.
5th Planet Games emerged at the time when social network games like "FarmVille" and "Mafia Wars" were dominating Facebook. Winkler's first game, "Dawn of the Dragons," a multiplayer fantasy role-playing game, was part of that same social wave. But a few years later, the tides had shifted. In 2013, projections for social games weren't as high as expected, with future trends pointing towards mobile games.
Winkler had to reconfigure the entire focus of the company. The biggest challenge moving from social to mobile games was around marketing. On sites like Facebook, it was easier and less expensive to attract users, especially if games went viral, Winkler says. He used platforms like Kongregate to handle all the marketing and user acquisition. But it became more expensive to market on mobile devices, making it difficult for indie developers to survive, let alone get noticed.
Around this same time, 5th Planet Games pulled the plug on a big game before it was released. Something about the game "Drift Realm" — an RPG set in an alternate universe — wasn't clicking, Winkler recalls. The move, he says, cost the company a couple hundred thousand dollars. Eventually he had to lay off about 60 employees just to stay afloat; he currently has 20 people on the team.
UNDERDOG TALE
If even established companies struggle, do indie developers stand a chance?
Gabriel Gutierrez believes they do — so much so that he's devoted the past few years to helping unify local indie developers. He co-organizes the Sac Indie Arcade with Aea. In June, he started Sacramento Developer Collective, an official group of indie creators that evolved out of a local chapter of the International Game Developers Association. He also is a creator. In October, on a budget of about $4,000, he released the first of three episodes of his indie game "Crumple."
In the world of "Crumple," you play the role of an envelope named Enve, trapped in a burning building. You have a paper-thin, combustible body sure to ignite if you make a wrong move. To survive, you'll need to solve different puzzles, float over flames and stop, drop and roll your way to the nearest exit before the whole place comes down.
Gutierrez came up with the concept for Crumple while doing contract work for an envelope manufacturing plant in Rancho Cordova. This was back in 2012, but he still remembers being on that factory floor dwarfed by paper machines and freight racks, where signs warned him not to "jump or play between the racks." He worked in human resources but spent many days sorting through batches of bad envelopes. It was in those stacks that he saw potential for a new game: a small-scale tale of survival, starring an underdog envelope with plastic windows for eyes.
"The biggest challenge now is we're dealing with the releases of big triple-A games, closer to the holidays. It's a fiercer level of competition," Gutierrez says. "Here I am, little old me, up against the big boys."
It took him five years to create the game, but being in the thick of Sacramento's passionate gaming community pushed him forward with his own projects.
"They would ask me, 'What about your game?'" he recalls. "Having one person believe in my idea, that's really what did it. That's the biggest hope for us in indie development — just hoping one person believes in us. If we can get that, we're onto something."