"SHAMEFUL LEGACY OF NEGLECT"
It was written in capital letters, a damning headline from the 2014-15 Sacramento County Grand Jury report that blasted the county's failure to respond to the mental health crisis at hand. The report called out the county for its lack of action, flawed budget cuts and for abandoning vulnerable residents struggling with mental health issues.
In 2009, the Crisis Stabilization Unit, the county's primary point of service for psychiatric emergencies, was shut down by the Board of Supervisors as a budgetary decision — one of many "troubling decisions," the grand jury noted. Five years later, the report found, suicide rates spiked, inmates in jail with mental illness doubled, and emergency departments became flooded with people in need of services and with nowhere else to turn.
This isn't just a local issue. The country on the whole is in the throes of a mental health crisis, with anxiety, depression, the opioid epidemic and rising suicide rates. But help has been hard to find due to a dearth of mental health professionals, and experts predict this problem will get exponentially worse.
"With longer wait times to see a psychiatrist, people's conditions can deteriorate, which is more costly in the long run. We're talking about people's lives at stake here." Adrienne Shilton, director of government affairs, Steinberg Institute
"The demand for mental health care is not decreasing," says Adrienne Shilton, director of government affairs for the Steinberg Institute, a nonprofit in Sacramento focused on advancing public policy and inspiring leadership on issues surrounding mental health. "With longer wait times to see a psychiatrist, people's conditions can deteriorate, which is more costly in the long run. We're talking about people's lives at stake here. If current trends continue, we see access issues continuing."
A GROWING PROBLEM
A seminal 2017 report by the National Council for Behavioral Health estimates that "demand for psychiatry will outstrip supply by 15,600 psychiatrists, or 25 percent in 2025." According to the council's report, 55 percent of U.S. counties have no psychiatrists and 77 percent have a shortage of practicing clinicians. The shortages are mirrored in California, where 23 counties, mostly in rural Northern California, have fewer than one psychiatrist per 10,000 residents, and six counties have no psychiatrist at all, according to a Sacramento Bee analysis of California Medical Board records. Sacramento County, by comparison, had 2.2 psychiatrists per 10,000 residents.
Shilton attributes the shortage to several key factors, including not enough being done to recruit and train professional replacements as the baby-boom generation hits retirement age.
In addition, she says, most licensed professionals choose to work in urban hubs instead of rural areas, creating an unevenly distributed workforce. California also has struggled to recruit licensed professionals who reflect the state's racial and ethnic diversity, which may keep members from underrepresented groups from seeking help. Out of 333 active psychiatrists in the Sacramento area, 40 percent are white and only 5 percent are Latino, black or African American, according to a 2018 report from the Healthforce Center at UCSF. (Those who chose not to report their ethnicity made up the second-largest segment, at 29 percent.)
In Sacramento County, the overall rate of mental health-related emergency department visits is 80 percent higher than the state rate, according to a 2016 study commissioned by the Sierra Health Foundation. Within the 15 ZIP codes predetermined to have the greatest levels of socioeconomic disparity, African Americans have the highest rates of mental health-related visits to the ER in nine — and more than 50 percent of the county rate in 13.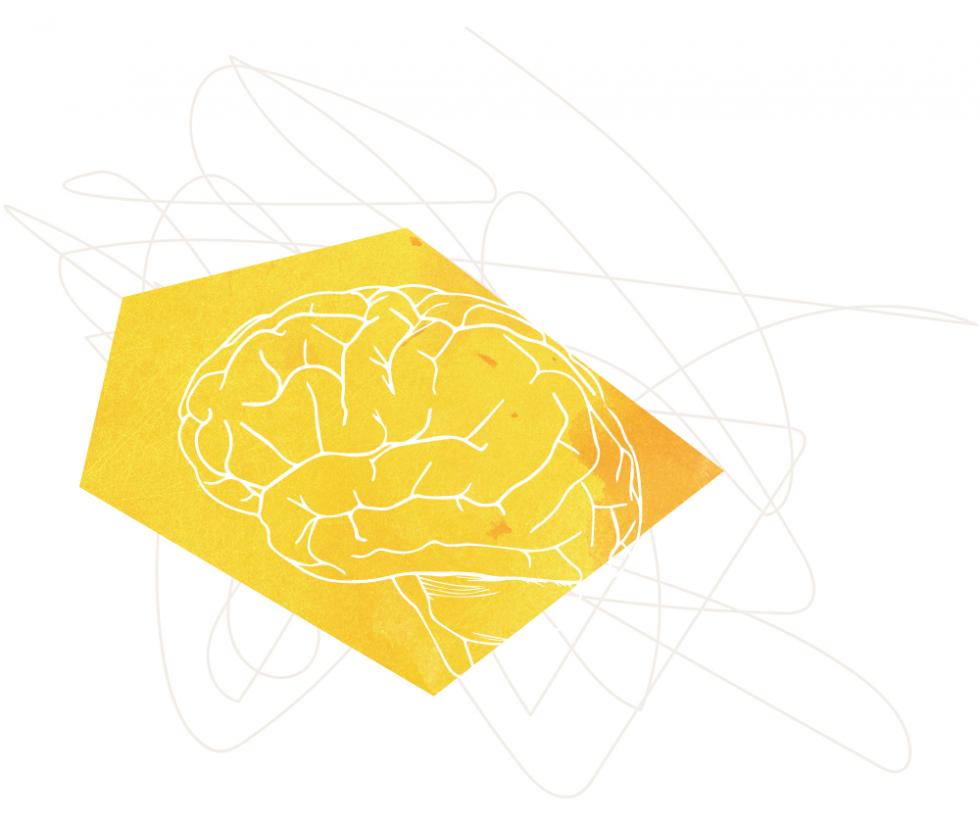 Some Latinos and Filipinos who suffer from major depression don't know they have it, says Dr. Sergio Aguilar-Gaxiola, director of the UC Davis Center for Reducing Health Disparities and co-chair of the California Future Health Workforce Commission's Behavioral Health subcommittee. Many of them, he adds, can't afford to skip work to see a therapist. Others confuse symptoms with physical ailments, which doctors might dismiss if they haven't been trained to identify mental health issues.
Aguilar-Gaxiola, a member of the Prep Médico Advisory Committee (a residential program for college students interested in becoming physicians) helped create a program at UC Davis for Latino undergrad students. He advocates for recruitment in disadvantaged, rural areas because he says those students will be more likely to return to their communities and help improve access to quality care for the underserved.
Another big problem is the lack of data. "We have licensing boards in California that collect information on our 80,000 behavioral health professionals," Shilton says. That data is focused on public information regarding its licensees and registrants (name, license status, citations, etc.), but more data is needed. "Are they serving the mentally ill? How many languages do they speak? That type of data just doesn't exist."
The Steinberg Institute, launched by current Sacramento mayor Darrell Steinberg during his time as Senate pro tem, wants to expand the workforce across all licensed disciplines. That means more therapists, which include clinical social workers, counselors and psychologists; and more psychiatrists, who unlike nonclinical therapists, have earned medical degrees and can prescribe medication. That means more "peer providers," a newer title for a person who may not have a behavioral health degree but shares the experience of a particular patient.
The Institute was part of a coalition that successfully pushed for an infusion of new state funding to grow the mental health workforce. This includes more than $50 million in the 2018-19 state budget for workforce training, graduate medical education in the UC system, and scholarships to train primary-care providers in basic psychiatry.
COSTS OF TREATMENT
Dr. Beth Cohen was part of the UC system from 2006 to 2018, primarily as a senior psychologist for UC Davis' Occupational Health Services. As director of UC Davis' campus internal employees assistance program, Cohen helped provide clinical assessment, short-term counseling and organizational consultations. The program also referred hundreds of individuals, couples or families to private practices in the community, she says, "but providers willing to accept employer insurance rates has diminished each year."
Cohen recalls the frustration of dealing with various managed-care companies, such as Optum, a Minnesota-based health-services company that was the primary vendor for UC behavioral health services. It paid providers less than other behavioral health insurance companies and half the standard rate for sessions with patients who lacked insurance, Cohen says. Because of these lower rates, many providers would turn away potential patients. (Optum declined to participate or provide reimbursement rates after multiple requests.)
"Psychiatrists primarily take the pill approach to therapy — something that insurance companies see as a cheaper and hopefully quicker approach to mental health conditions across the board — regardless of the patient's presenting problem." Dr. Roy Osborne, psychologist
Therapist Dr. Rory Osborne says some insurance companies haven't raised their rates in years (over 30 years in the case of one insurance company he worked with), and it became a hassle to collect what he was owed.
"They pay much more to psychiatrists [than to a psychologist with a Ph.D. or a master's level counselor], even when the billing code is sometimes the same, because there are fewer of them," says Osborne, who has worked in public health systems and always had a private practice on the side, "and psychiatrists primarily take the pill approach to therapy — something that insurance companies see as a cheaper and hopefully quicker approach to mental health conditions across the board — regardless of the patient's presenting problem."
Now Osborne operates independently because he can afford to. Cohen retired from UC Santa Barbara in July and now runs a private psychological and organizational consultation firm. This comes after years spent in "sometimes heated discussions" with the managed-care company's leadership to raise rates, assist with recruiting local providers, both for counseling and psychiatry services. Cohen was vocal about the shortage of providers willing to take insurance at the lower rate in the Sacramento area, because she knows how hard it is for people to ask for help at all.
"If you're having psychological distress, you're only going to try so hard before you say, 'Forget it, I will just continue to power through,'" she says. "For many, this is the first time they are actually seeking behavioral health intervention. And although it's 2018 and we would hope that the stigma around experiencing mental health issues no longer exists, we aren't there yet."
LET'S TALK ABOUT SHAME
Preventative care is critical because sufferers who don't get help early pay a much bigger price.
"If people don't come for services when they're starting to experience mental disorders, a good proportion comes in for emergency services, which are 10 times more expensive," says Aguilar-Gaxiola. "It's either pay now or pay much more later."
Stigma regarding mental health issues — whether social or self-motivated — can keep many from asking for help because they feel ashamed or embarrassed.
"A significant component of access has to do with changing the narrative in our region," says Dr. John Boyd, CEO of Mental Health Services for Sutter Health. "There is so much social prejudice that even someone who has the resources to get care and knows where to go oftentimes won't because of the mental health stigma."
Boyd says that the 2009 closing of the county's Crisis Stabilization Unit "reflected how broken our system was." Sutter Health is currently the only health system in the region that owns and operates a freestanding nonprofit psychiatric hospital. "Whether it's private pay or public-sector reimbursement, to some extent, the real focus on the earliest prevention hasn't always been available."
In 2016, Kaiser Permanente launched a Find Your Words campaign, using TV, theater, digital and radio spots to drive viewers to a website with more information around mental health and wellness.
In May, Kaiser announced a $2 million anti-stigma investment to support community organizations. Of the 25 grants given in Northern California, three were awarded in greater Sacramento: the San Juan Unified School District (to educate seventh graders and their parents about mental health), the Health Education Council (to improve mental health of families living in downtown Roseville), the Elk Grove Unified School District (to support stigma reduction and peer outreach among LGBTQ students).
"We're fighting against the idea that a mental health condition is shameful or a choice or you should just get over it," says Dr. Humberto Temporini, a psychiatrist for Kaiser Permanente. "The idea is to allow people who are experiencing behavioral health problems to start talking about it, bring it forward."
COLLABORATIVE CARE
Mental health as a "family condition" reflects the recent shift toward more collaboration in medicine. Primary care providers spend about 40 percent of a typical day dealing with mental health issues with their patients, but many aren't trained for that, says Dr. Robert McCarron, vice chair of education and integrated care in UC Irvine's Department of Psychiatry and Human Behavior.
So why not combine training programs for psychiatry and general care?
"When I asked that question 15 years ago, I received tons of pushback," McCarron says. "People said, 'You're either a psychiatrist or a family medicine doctor, you can't be both.'"
But tunes have changed with more health systems taking an integrated approach. Four years ago, McCarron created a fellowship to train primary care providers for one year on how to screen and diagnose common psychiatric issues, such as mood, anxiety, psychotic and substance misuse disorders. The program received $1 million from the state's general fund to pay tuition for medical students in underserved areas. The fourth class, expected to have about 110 fellows, begins in January 2019.
November marks the one-year anniversary for Sacramento County's Mental Health Urgent Care Clinic, touted as a first-of-its-kind alternative to emergency rooms and psychiatric hospitals. Funded by the Mental Health Services Act, this five-year program with a $2.5 million annual budget operates with a multidisciplinary team of psychiatrists, social workers and peer navigators. The walk-in clinic sees about 350 individuals per month. Approximately 30 percent of them are self-referred while others come from mental health outpatient community clinics, emergency rooms, law enforcement, schools and friends, says Kelli Weaver, division manager for Sacramento County Behavioral Health.
"There is not a one-size-fits-all model," Weaver says. "The goal is to have a continuum of services to address the needs of the community at all levels. Individuals live productive and fulfilling lives in the community and manage mental health conditions just the same way individuals of all ages manage and live with other chronic illnesses."
By early spring, Dignity Health expects to open its behavioral health crisis collaborative, a new center on the campus of Mercy San Juan Medical Center. Established in partnership with Sacramento County to treat patients with mental health issues, the center will provide "access to integrated emergency medical and emergency mental health crisis and intensive services" for patients by psychiatrists, behavioral health nurses and mental health technicians trained in specialty trauma-informed care, says Rosemary Younts, Dignity Health's senior director of Behavioral Health Services.
Time will tell if these initiatives deliver the Sacramento region from its neglectful past, but any chance of recovery demands that entities, public and private, work together, not alone.
"To address the needs we have, you have to work together and be creative and collaborative," Younts says. "Nobody can solve the problem and provide all of the services on their own."