This story was researched, reported and written in February for Comstock's April print edition, before the World Health Organization declared the coronavirus a pandemic. Click here to read the latest on the state of health care in the Capital Region.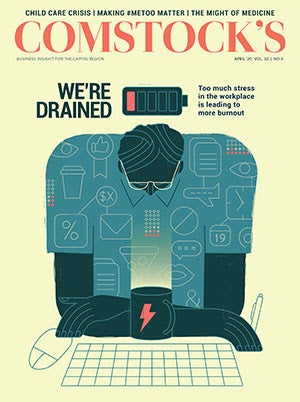 This story is part of our April 2020 issue. To find the issue on newsstands, click here.
It's no secret Sacramento is viewed as a government town. With the California Capitol downtown and numerous government agencies accounting for roughly one-fourth of the more than 1 million jobs in the four-county Sacramento region, it continues to be the largest employment sector locally.
In time, though, the region's robust health care industry might change this. It has become a major hub for health care, with a vast provider network, approximately 150,000 jobs and several major construction projects in the works or proposed. Though service gaps and challenges remain, health care could eventually become the Sacramento region's calling card.
To Sacramento City Councilman Eric Guerra, the region's role in the public sector is a positive for the health care industry. "We are a government town," Guerra says. "Because of it, we have some of the biggest state agencies and … the state pays for a lot of health care. They're involved in a lot of the health care needs. So it almost makes sense that they'd be here around the state capital, around the (California) Health and Human Services (Agency), around the (California) Department of Aging."
Brian Jensen, a regional vice president for the Hospital Council of Northern and Central California, a nonprofit trade association, says health care is the largest private sector employer locally and the second-largest employer in the region behind government, calling health care "absolutely a pillar on which Sacramento rests."
"If you're not directly employed by health care, you are married to someone (who is), have a kid who is, a neighbor who is," Jensen says.
Most of the planned development involves the construction of hospitals, but some of the area's medical providers are also undertaking expansions of existing centers or adding more walk-in clinics and urgent care facilities to offer preventive care and early intervention. Besides job creation, growth in the local health care industry will stimulate economic activity and help provide better service to patients who may have limited means. Maybe, because of it, someday soon Sacramento will no longer be known as just a government town.
Sacramento's Health Care Landscape
In some respects, Sacramento might appear weak for health care, particularly given the need for more capacity and staffing during medical crises, such as the coronavirus pandemic. The region, like California, has lagged in recent years behind the national average of available hospital beds. According to the Centers for Disease Control and Prevention, in 2015, there were 2.5 hospital beds per 1,000 people nationwide and 1.8 hospital beds per 1,000 California residents. (In comparison, Japan and South Korea both provide more than one hospital bed for every 100 residents.)
That same year, the Hospital Council of Northern and Central California reported 4,941 hospital beds in Sacramento, Yuba, Yolo, Placer, Sutter, El Dorado and Nevada counties, meaning that for roughly 2.5 million residents, there were 1.95 hospital beds for every 1,000 people.
But while the seven-county area lags in number of hospital beds, it excels in other key areas, including the number of choices for consumers, highlighted by four major providers: Kaiser Permanente, Sutter Health, Dignity Health and UC Davis Health, based on patients seen and total numbers of employees, according to the Hospital Council's Jensen, who oversees the Sacramento-Sierra, San Joaquin-Mother Lode and Stanislaus-Merced sections.
Two of the major providers, UC Davis Health and Sutter Health, are headquartered in Sacramento, with Kaiser based in Oakland, and Dignity Health based in San Francisco. To Phyllis Baltz, president of Dignity Health's Methodist Hospital in south Sacramento, local headquarters are a good thing. "Where you have a large focus from your health system being headquartered in an area, you are providing and designing your health care services around that," Baltz says.
Jensen finds the region's provider network both robust and self-reinforcing. "It attracts people who want to be here," Jensen says. "It attracts talent. It attracts investment in health care systems."
With the implementation of the Affordable Care Act and the expansion of Medi-Cal through Covered California, more procedures are being done on an outpatient basis. And Sacramento's providers are equipped to process high outpatient volume, with hospitals alone handling more than 3.5 million outpatient visits regionally in 2015, according to the 2016 Hospital Council report.
"What we're seeing is that health and health care are transforming pretty significantly when you consider that procedures 20 years ago (that) might have been a three- or four-day inpatient stay are now outpatient," Jensen says.
Health care also is important for the region's employment, with a 2018 Brookings Institution report on economic prosperity in the six-county Sacramento region (Sacramento, Placer, Yolo, El Dorado, Sutter and Yuba) counting 146,227 jobs between health care and life sciences. Many of the jobs are in the roughly 30 hospitals in the seven-county region identified by the Hospital Council's report, which counted 86,260 jobs in the Sacramento region directly resulting from hospital spending and a $14.3 billion economic impact.
A Seismic Shift in Health Care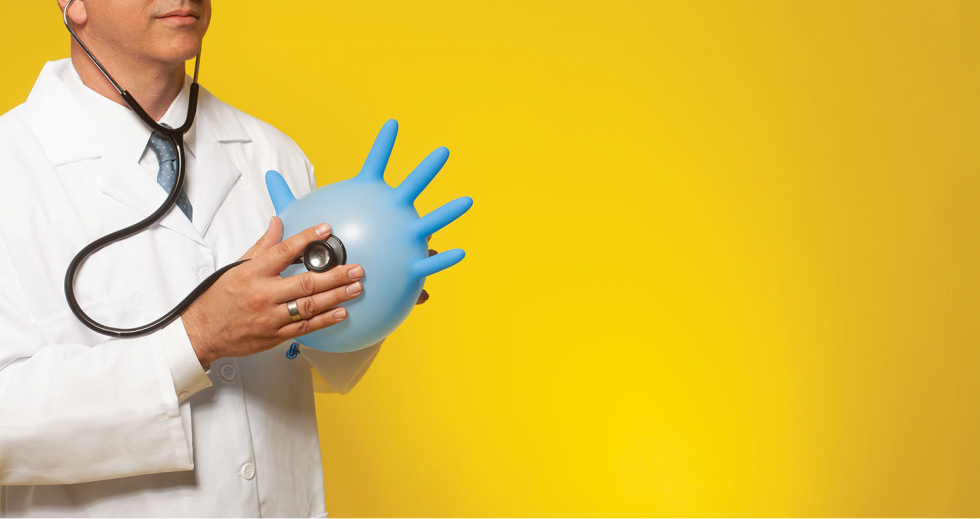 The 1994 Northridge earthquake killed 57 people, injured more than 8,000, and caused billions in damages. It also profoundly affected Los Angeles-area hospitals, with 11 damaged and eight requiring evacuation, according to the RAND Corporation.
Subsequently, California legislators adopted Senate Bill 1953 that set standards requiring hospitals to be able to withstand an 8.0 magnitude earthquake and remain operational for three days immediately after by 2030. It's a literal seismic shift for local providers such as Dignity Health, which plans to close Methodist Hospital in south Sacramento when it builds a new hospital in Elk Grove. Dignity officials have said the company is evaluating repurposing Methodist for other health care services.
"We would need to make a major investment in Methodist to bring it up to the standards that apply in 2030," Baltz says. "We think it's money better spent to fill out the vision of building the new hospital in Elk Grove to meet the growing needs of our community."
Phase one, budgeted for $327 million, will include 100 beds and will open by 2027, according to Dignity. It also will have the ability to expand to a second and third patient tower to accommodate continued growth in Elk Grove, which became a city 20 years ago and has a population of more than 170,000, according to census data, yet still doesn't have a hospital.
The 2030 standards also are driving work for a hospital Kaiser plans to open at The Railyards in downtown Sacramento by 2026 that will replace a hospital on Morse Avenue in Arden-Arcade, though some services will still be offered at the old site. "This facility wouldn't meet the seismic requirements, so we couldn't have an acute-care presence; we won't have a hospital here," says Sandy Sharon, a senior vice president and Sacramento area manager for Kaiser. "But we would have outpatient services."
Sacramento City Councilman Jeff Harris, whose district includes The Railyards, says 20 percent of Sacramento's population lives north of the American River and that Natomas residents have had few health care options. Kaiser considered building a hospital at the former Sleep Train Arena site in Natomas, though Harris says he is pleased it chose The Railyards instead. "By creating this hospital in The Railyards, really in the center of the city, 20 percent of our population is going to be able to avail themselves of very substantial health care possibilities close to home," Harris says.
That's Kaiser's thinking as well. "This is where our members work and where they live, and we want to be convenient for them," Sharon says.
Kaiser's hospital in The Railyards, along with a new Superior Court of California courthouse and a Major League Soccer stadium to be built in time for the 2022 season, is also expected to jumpstart the development of the 244-acre site, the largest infill project in the Western United States.
Barry Broome, president and CEO of the Greater Sacramento Economic Council, says Kaiser is being a good corporate citizen by choosing to build in The Railyards. "Kaiser building that hospital in The Railyards is probably a $100 (million) to $200 million increase in cost versus putting it in Natomas," Broome says. "By building that in The Railyards, along with MLS, they're going to give critical mass to … The Railyards."
Kaiser building that hospital in The Railyards is probably a $100 (million) to $200 million increase in cost versus putting it in Natomas. By building that in The Railyards, along with MLS, they're going to give critical mass to … The Railyards.

BARRY BROOME PRESIDENT AND CEOGREATER SACRAMENTO ECONOMIC COUNCIL
Sharon says that aside from the added convenience for members, "When the revitalization of downtown began, we wanted to be a part of that." And Kaiser already is, having built a sports medicine clinic at Golden 1 Center and its Downtown Commons medical offices at Fifth and J streets.
Kaiser's projects downtown and in The Railyards aren't its only work in the region. Sources say Kaiser intends to open a new type of facility — essentially, one that's between a medical office building and a full-on hospital — in Folsom and Natomas in the next 3-4 years. Casually known as "hubs," they will offer outpatient surgery and urgent care, along with the usual services of a Kaiser medical office facility, such as adult medicine, pharmacy, lab, imaging and pediatrics.
This follows regional trends for providers to offer more options for patients, such as expanded Sutter Health walk-in clinics in Sacramento, Elk Grove, Citrus Heights, Roseville, Rancho Cordova and El Dorado Hills.
Kaiser also constructed roughly 90,000 square feet of new medical offices, which opened last fall, next to Interstate 80 in Roseville, and it's building a physician tower at Douglas Boulevard and Eureka Road. Health care is big business in Roseville, with three of the top five employers being health care providers: Sutter, Kaiser and Adventist Health (whose corporate office is just southeast of the Highway 65 and I-80 connector).
UC Davis Health is also working to make seismic upgrades and expansions of its existing medical center near Oak Park in Sacramento. Long-range plans for the center and adjoining buildings show it nearly doubling in size over the next decade, including the addition of an 800,000 square foot new hospital tower to replace an existing structure "for seismic safety and modern treatment capabilities."
Work will also be done on UC Davis Health's Aggie Square, which would add technology and research jobs along Stockton Boulevard near the UC Davis Medical Center. Yolo County Supervisor Don Saylor calls the development "a positive step for our region as we take an underdeveloped area there and (align) development of medical and biosciences disciplines nearby the existing medical school."
The first phase of Aggie Square, consisting of a large office building and approximately 500,000 square feet of wet lab "to advance basic bench science," could open by late 2022, says UC Davis Health CEO David Lubarsky. It's in keeping with UC Davis Health's investment to provide complex therapies with high technology to patients at the Med Center and avoid just filling beds with simple cases. "We've spent a ton of money making an organization that really is like an aircraft carrier," Lubarsky says. "You want an aircraft carrier launching jets. You don't want an aircraft carrier ferrying people across the bay."
In Davis, Sutter Health's $69.5 million, 28,000-square-foot hospital expansion could finish by the end of 2023. Sutter Davis Hospital CEO Rachael McKinney says the 48-bed hospital will add five beds in its medical-surgical inpatient unit and four beds for new mothers to help serve the approximate growth of 20,000 residents in Yolo County since 2010. She also says her hospital, one of just two in the county, has seen a 70 percent increase since 2011 in visits to the emergency department requiring some kind of mental health need. "Clearly, that has had a big impact on our emergency department," McKinney says. "Because, oftentimes, there are not other places for those patients to go, and so they end up at the emergency department."
Davis Mayor Brett Lee says Sutter Davis' project hasn't been controversial, partly because the provider already had the land and had anticipated expansion when constructing its current building in 1994. "A hospital expansion is viewed very different than some regional or national developer coming in and saying, 'Hey, we want to build 1,000 tract homes,'" Lee says.
But not all health-care construction projects in the region have been free of controversy.
Big Plans in Elk Grove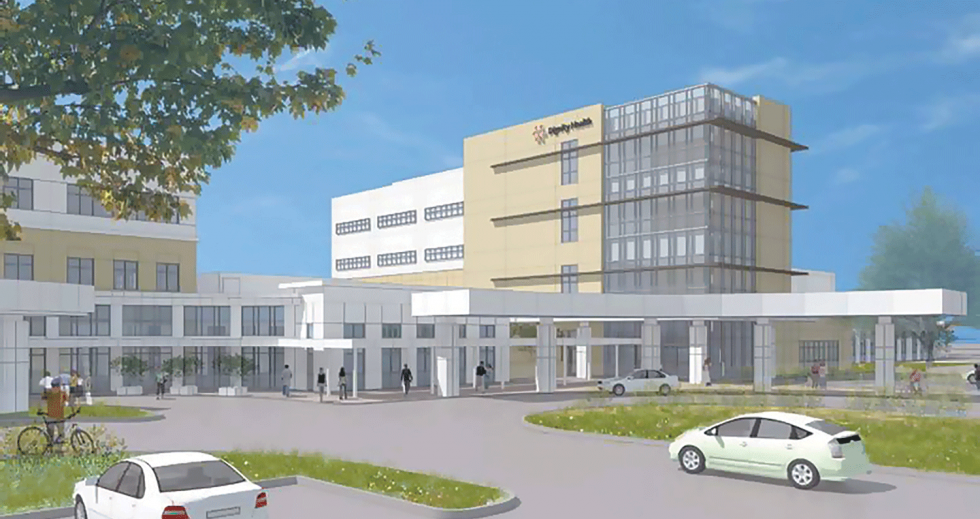 California Northstate University's plans in Elk Grove are ambitious: A $750 million, 241-bed teaching hospital to open by November 2022, with eventual expansion to 400 beds. It would be the first hospital for the privately held company that has medical and pharmacy schools in Elk Grove and a college of health sciences in Rancho Cordova.
"It is a very aggressive schedule," says Alvin Cheung, the school's CEO and president. "But it is not impossible. … If people just set the goal and work very hard towards this, and then everybody (works) together, it will happen."
Not everyone is a fan of Northstate's plans that were announced in December 2018. A group called Neighbors Ensuring Stonelake Transparency launched a website opposing the project and raising environmental concerns, including that the project could affect a wildlife refuge.
Others have questioned if the timetable is realistic. Jensen, of the Hospital Council, says he's not privy to all of Cheung's plans but that building hospitals requires an intense amount of work, including securing approval from the California Office of Statewide Health Planning and Development, which CNU has yet to do. "It's a very cumbersome process," Jensen says. "It takes a lot of patience. And I can't imagine constructing a large hospital from scratch in a couple years when it's probably likelier to take more like a decade."
It takes a lot of patience. And I can't imagine constructing a large hospital from scratch in a couple years when it's probably likelier to take more like a decade.

BRIAN JENSEN REGIONAL VICE PRESIDENTHOSPITAL COUNCIL OF NORTHERN AND CENTRAL CALIFORNIA
The City of Elk Grove is working on an environmental impact report, and the city council voted unanimously in August 2019 to approve having the California Public Finance Authority issue up to $900 million in tax-exempt bonds for the project, yet neither the planning commission nor the city council has approved it.
Elk Grove City Manager Jason Behrmann declined to specify when asked if he was optimistic about the hospital being built. "Our role is (to) process it and make sure that we give them the due diligence and a fair opportunity to go through the process," Behrmann says. "Ultimately, it's going to be a decision made by CNU whether they choose to move forward with construction, but also with our planning commission and our city council, if they choose to approve it."
No matter which of the health care players ultimately complete major projects in the region, stakeholders like Broome, who says the health care industry accounts for 20 percent of the region's economy, are hopeful for what lies ahead. "I think we're probably on the verge of being a top-10 health care market in the U.S."
—
Stay up to date on business in the Capital Region: Subscribe to the Comstock's newsletter today.