When Alejandra Calderon narrowly escaped failing her ceramics class as a fine arts major at Sacramento State, she never imagined that seven years later she would co-own a ceramics business. At the time, she found the discipline to be frustratingly difficult compared to her primary passion, painting.
In 2013, Calderon graduated with her bachelor's degree in fine arts with a concentration in education, into an abysmal job market. She felt she had to take advantage of any opportunity she could get. So when she was offered a position, ironically, leading a ceramics class at Bear Creek High School in Stockton, she accepted — with trepidation. Calderon's husband, Luis, also an artist, brought home a pottery wheel and encouraged her to practice.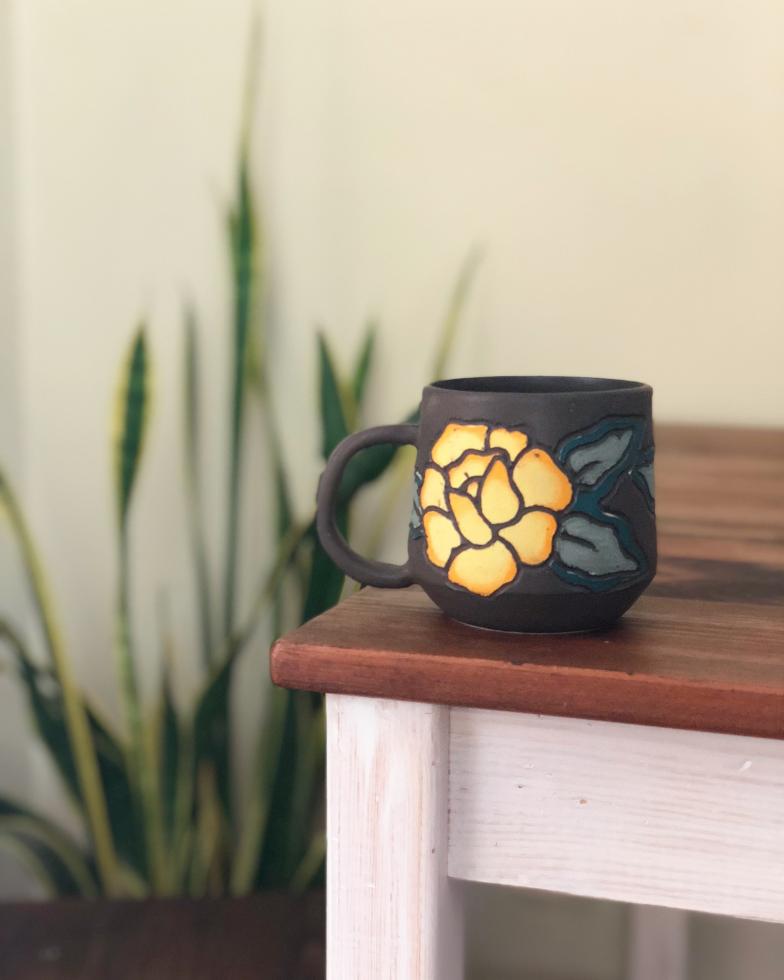 The artform quickly grew into an emotional outlet for Calderon, who says she needed a distraction during those first few semesters as she second guessed whether teaching was right for her. In 2016, Calderon and Luis turned their growing interest in ceramics into a business, launching Manjar Ceramics.
Manjar Ceramics sells bowls, plates and cups at regional makers markets, local businesses (including Miel Apothecary and Little Relics in Sacramento, and Secret Garden in Elk Grove) and online through Shopify or Wholesale in a Box. The two recently signed a lease for a studio in Midtown Sacramento where they also plan to sell their wares. Calderon says she finds herself surprisingly enamoured with the business and product development side of operations, which includes managing the online presence and taking charge of research and design for their collections, while Luis throws clay forms on the pottery wheel.
Calderon and Luis both have ancestral ties to Central Mexico. Luis, an immigrant, and Calderon, first-generation, use the art of pottery as a vessel to reinterpret their Mexican heritage. The duo incorporate traditional Mexican designs with a minimal, rustic flair into their handmade ceramic wares. A portion of sales proceeds go to Fundación En Vía, a nonprofit supporting entrepreneurial women in Oaxaca, and they recently launched a fundraiser donating proceeds from one of their ceramics lines to Refugee and Immigrant Center for Education and Legal Services.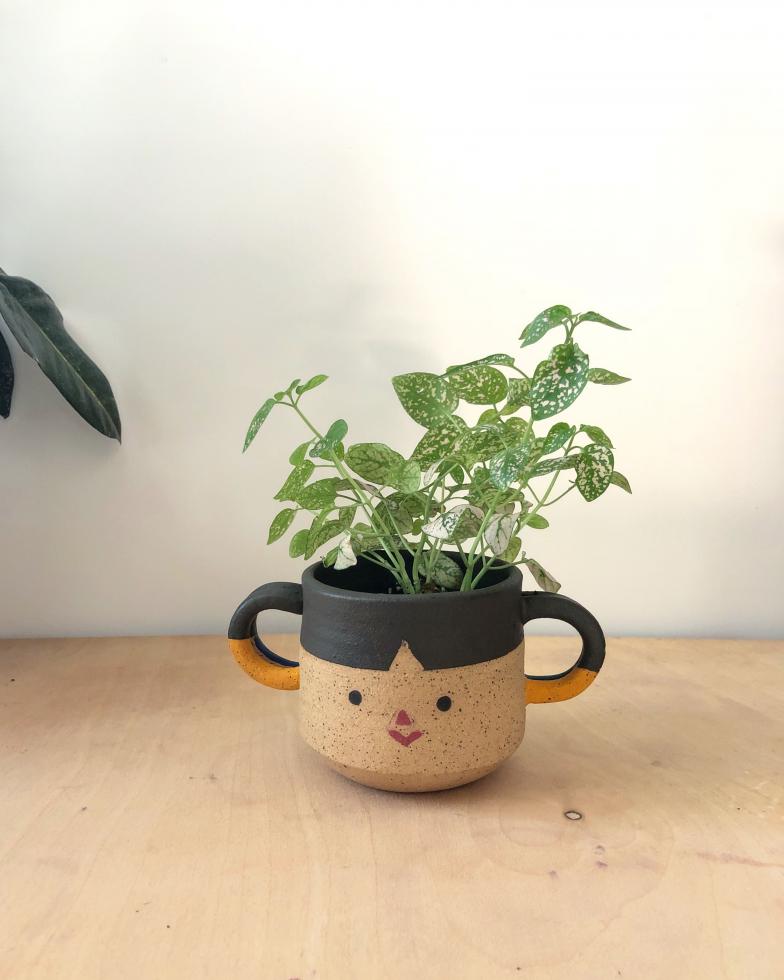 Outside of their full-time focus on Manjar Ceramics, Calderon supplements her income as part-time high school teacher at Laguna Creek High School in Elk Grove while Luis pursues his master's degree.
Comstock's caught up with Calderon, before she joined Luis on a trip to Mexico, to discuss the intersection of entrepreneurship and artistry in the Capital Region.
How might someone tap into Sacramento's creative community?
I started out with online Facebook groups, like Rising Tide Society, Tuesdays Together, maker meetups or any meetups that you can find online. One of the ones that we tried and met really cool people was actually a meetup for tech people at a pizza place — for creative tech people. So we thought, why don't we just go?
It's really fulfilling to see what other people in Sacramento are doing. … As I've grown, my values started to change and I realized relationships that you foster with people are what make you happy, and make you grow, even in business. I would suggest getting out there and meet people that have that curiosity and drive, and are doing things outside of your own bubble. … I think that's one of the best ways to foster creativity. Of course Instagram is amazing and it's important to connect with people online too, but for me it's just so fulfilling to be in person.
How can local government or the business community better support local artists?
I wish there were more grants for the arts community. Even at the school I work for, it's so underfunded in art — it's something that I've seen in the different districts I've worked at around here. I think the City [of Sacramento] is doing a great job, and that's where the growth has come from. I think Mayor Darrell Steinberg has had really great ideas, and he's trying … I wish there was more funding for the arts. Low-income communities can benefit from art, it can be healing and you can bring awareness to something with art. I think art is undervalued in our school systems.
What work or project are you most proud of?
I always feel like I'm not there yet, and I still have a lot to learn. I always have questions for people. The biggest project that I've done so far that I'm proud of was raising money for RAICES. That's one thing that was like, 'Oh my gosh! I could sell pottery for a cause?'
Making a call to action for RAICES and people responding, in one day we were able to donate $400 dollars to RAICES. I almost cried, and I'm not a baby! The fact that I was able to get people to contribute, it was like, 'This is so cool! People will actually buy things!'
If you weren't an artist, what would you be doing?
Business or baking. Right before I went into teaching, I asked myself: Do I want to bake or do I want to teach? Going into a shop and smelling coffee and bread, that sounds so very pleasing.
Have an artist you want us to feature in our monthly Q&A? Tweet us @comstocksmag with the hashtag #ArtExposed.