Alexander Suelto has always been inspired by street art. As a teenager coming of age in Stockton in the '90s, he admired the local graffiti artists whose art brought the city to life. Back then, street art was widely stigmatized. These days, it's embraced by the city, and Suelto has taken street art from the outdoors in with Infinite 209 – his streetwear, vintage and direct-to-garment printing business – on Weber Avenue in downtown Stockton.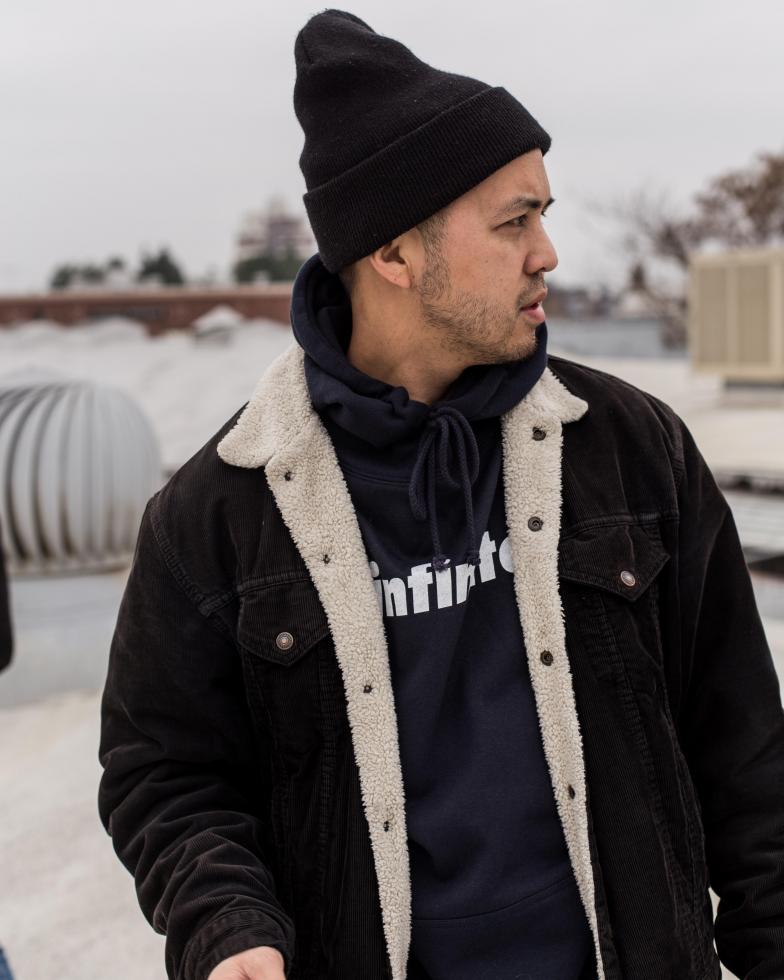 Suelto began learning graphic design during high school before heading to the Academy of Art in San Francisco, where he earned a BFA in Illustration. He gained enough credibility with his art to earn an invitation to his first notable collaboration on graphic t-shirts with Digital Gravel, an online streetwear brand known for its work with street artists, and eventually worked on apparel for rapper 2 Chainz.
After graduating, Suelto returned to Stockton and ultimately opened Infinite 209 in December 2016 with a friend and former artistic collaborator. The space is more than just a retail location; it hosts curated art shows, open art workshops and, perhaps most importantly, offers indoor wallspace to hang artwork from up-and-coming local artists.
Today, Suelto has several commissioned murals on the streets of his hometown, and says a defining moment of his career was when we was able to take his work internationally with a solo show in Tel Aviv, Israel at a small gallery and dance club, Club Pesáž earlier this year. Comstock's caught up with Suelto to discuss street art, mentorship and what Stockton's revitalization means for the creative community.
Where do you get inspiration for your work?
I just want to observe everything that's happening around us, and I take little bits and pieces of it and somehow put together a concept that I can build around these pieces and ideas … I feel like that's my mission as an artist, to visually interpret what's going on … I need to send out a message as well. I believe it's a responsibility for any artist to show what we're doing in society.
You've said your shop offers a platform for young creatives to sell their work. Do you feel that offering this access is a part of your role with the store?
Having the storefront gives me a lot more access to help young creatives find a lane for themselves. We also curate a free event called 'Sketchy Thursdays' — it's a free drawing event. You can come into the shop, we have music playing, and people sit down and draw … You can get to know some of the other artists that are working on stuff, and you talk to each other. It's a mingling event. With the shop, it gave me room to show that, 'Hey if I can do something that I love, you can do the same … You can find a way to make money off of it, you can find a place to display your work.' You can be as freely creative as you want here with no requirements.
How would you describe Stockton's creative community?
I think it's flourishing. I see a lot of growth … There's a lot of collectives coming together … I'm also a part of a symposium, which is a monthly event, with live painting and music … We're going to have our two-year anniversary in July.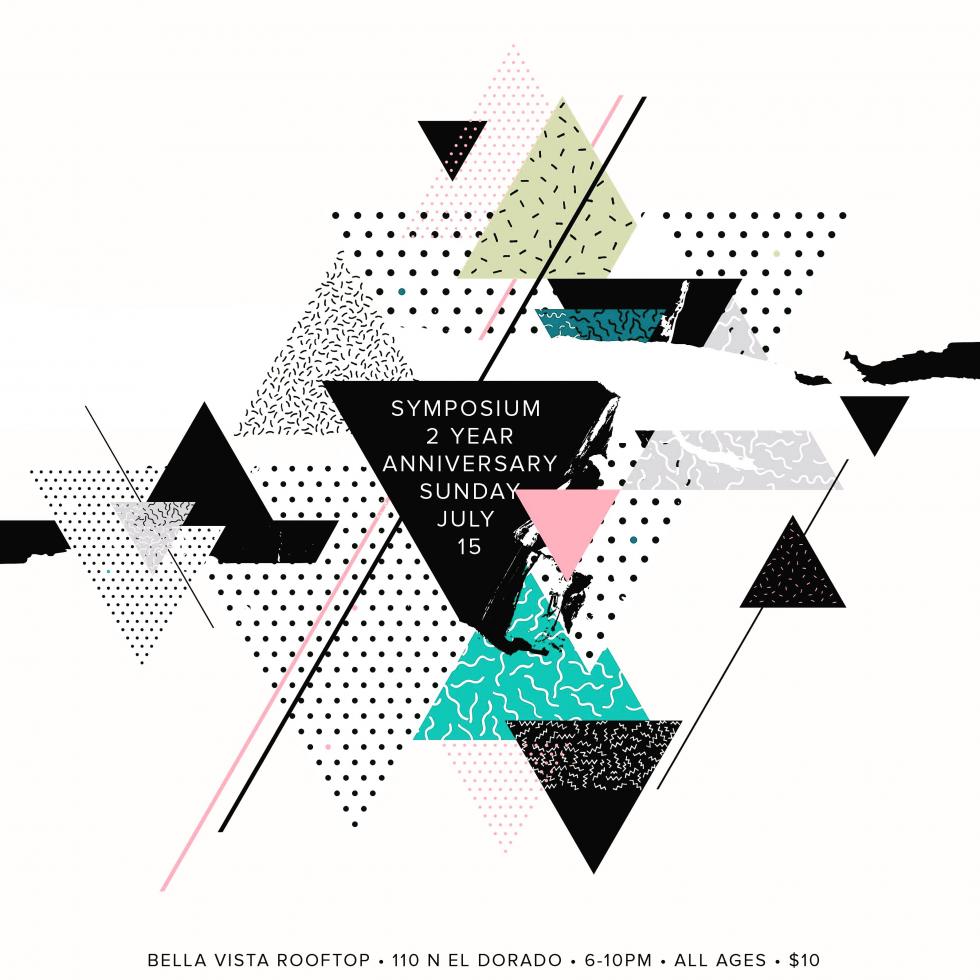 I feel like I see so much more activity going on than I did even a few years ago, or when I was growing up. It was mostly all graffiti based, and a lot of people looked down on it. We didn't really have that access back then in Stockton, to really showcase our work. Now I feel that Stockton is opening up their walls to a lot more artists and getting advice, like, 'Hey we're looking for someone to paint this side of the wall?' Now I feel like the community is opening up to those ideas, and I think they are taking it in a lot more. Before they didn't care for it, now they just love to see someone spray paint a wall. They used to look down on it, like, 'Oh no, a tagger!' Now it's like, 'Oh, wow, an artist!' It's funny.
Is the community embracing artists through its revitalization process? If so, what do you think that they are doing right?
Five years ago, when I was in San Francisco, Tim Egkan reached out to me when I was in the Bay Area and was telling me, 'Come back to Stockton! Check out what we're doing over here.' It was awesome to talk to him and get to know him and what they were doing downtown … I started to see the progress. To see that, from all the way back then to now, it's definitely a long overdue process that people didn't really believe in at first.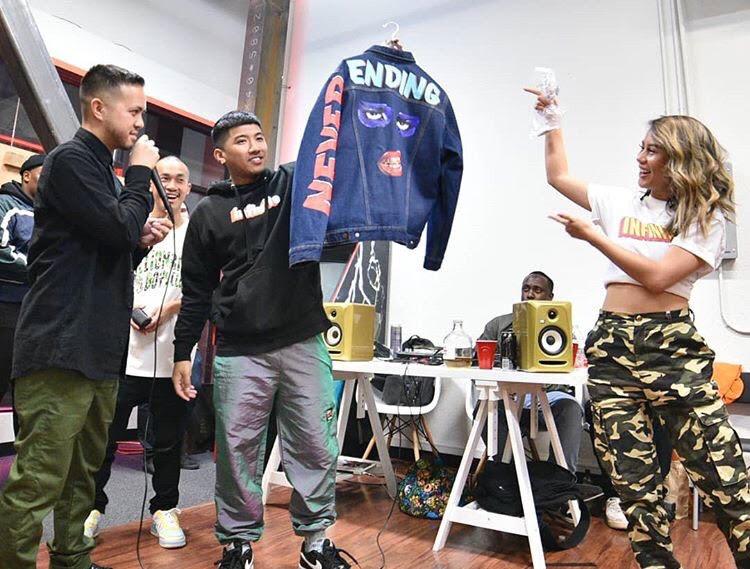 I feel like art will not solve crime and all that, but it will build the morale. So when people drive to work everyday and they see something on the wall — a big bright beautiful colorful mural — it brightens up their day. Those things are needed here in Stockton. We have a lot of great wall space. We have a great city here that's open to a lot of potential artists to showcase their work.
What could be improved through the revitalization process in terms of supporting artists?
More gallery spaces would be awesome, to see people have that option to showcase their work. Also, I want to see the community have more stuff to do here. Having living space is great, but I'd love to see more restaurants, so people can be downtown and not feel like they have to leave after 5 o'clock. We need to keep people occupied and busy and feel like it's safer to do stuff out here. We can have more of these art festivals — there are a ton of cities that are doing it. If we can open our streets to more vendors, there's a lot of Do-It-Yourself creative here that would love to showcase their work and they do it through vending. I think it'd be really great and beneficial for all of us to get together.
When you need to get out of the store or studio, where can people find you?
Eating! I don't leave my house because I'm a homebody, but I do love eating. I love Papa Urb's. I love Manny's to death, I always recommend it to out-of-towners!
Have an artist you want us to feature in our monthly Q&A? Tweet us @comstocksmag with the hashtag #ArtExposed.