In case you haven't heard, Sacramento cuisine and art have come together under the open sky in Midtown at the new Cantina Alley. Inspired by the art, food and atmosphere of Oaxaca, the Cantina Alley restaurant transports patrons to the streets of Mexico with not only delicious food, but authentic art and moments captured by photographer/visual artist Ruben Reveles. We caught up with the international man behind the lens over some mezcal at Cantina Alley to talk about the climate of the arts in Sacramento.
What inspires your art?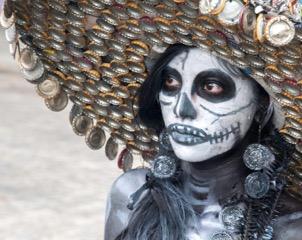 Creating is my meditation. Without it, other parts of my life would suffer. I find inspiration in patterns and forms in nature, walking around in the moment and being aware of my surroundings. My journeys to Mexico — being immersed in art and the unwavering spirit in the way they live their lives. The sound of my dreams, the energy that I see and the spiritual dimensions that I enter. And of course crows.
They are the beautiful creatures that seem to be everywhere. At my studio, just outside the door, I can hear them around when I'm working on images and the patterns that they make at night when they are in the trees. A lot of times people come and talk to me about crows during my shows. They seem to have a fascination with crows, but don't quite know why.
When did you first consider yourself a "professional" artist?
I barely got comfortable calling myself an artist, so I guess that will come in time.
What are the best/worst parts of being a working artist in Sacramento?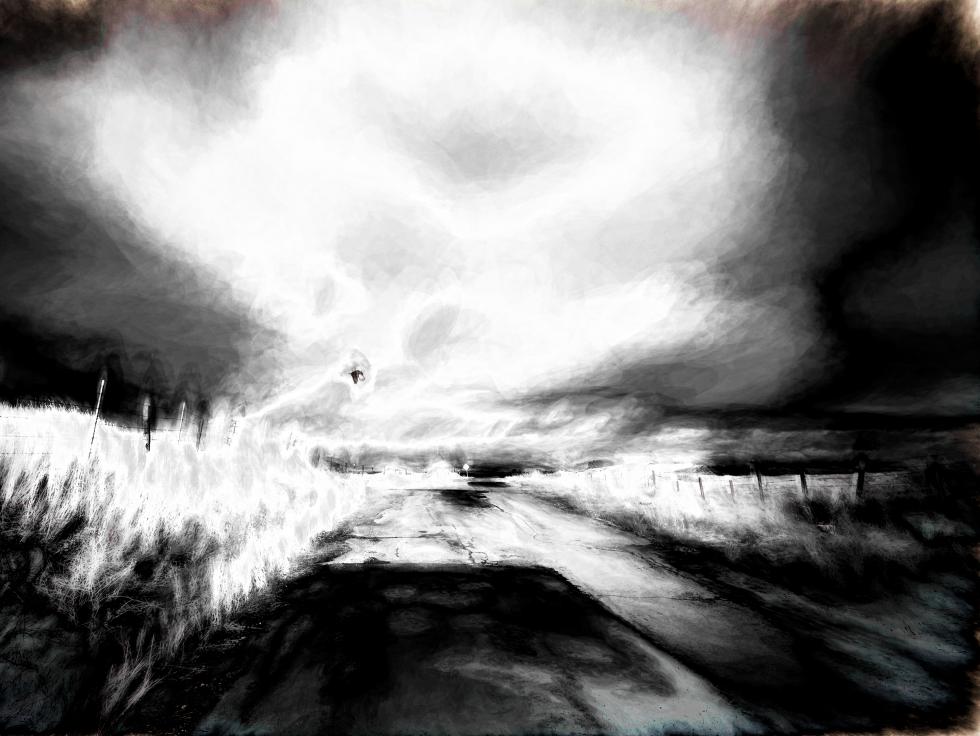 The best part is that you can feel the creative energy in the city and how the city is defining itself artistically. The seeds that were planted are starting to bloom, but me must not forget the artists that were here before that paved the way. Much respect is due to them. [The worst part] is galleries closing at 9 p.m. There is so much life into the night. This is the realm of the artist, not so much in the daytime. Also, all the music venues that are closing. I think the city needs to do a better job at helping keep those venues alive. We all need those sounds to vibrate through the city.
Where are your favorite places to see art in the city?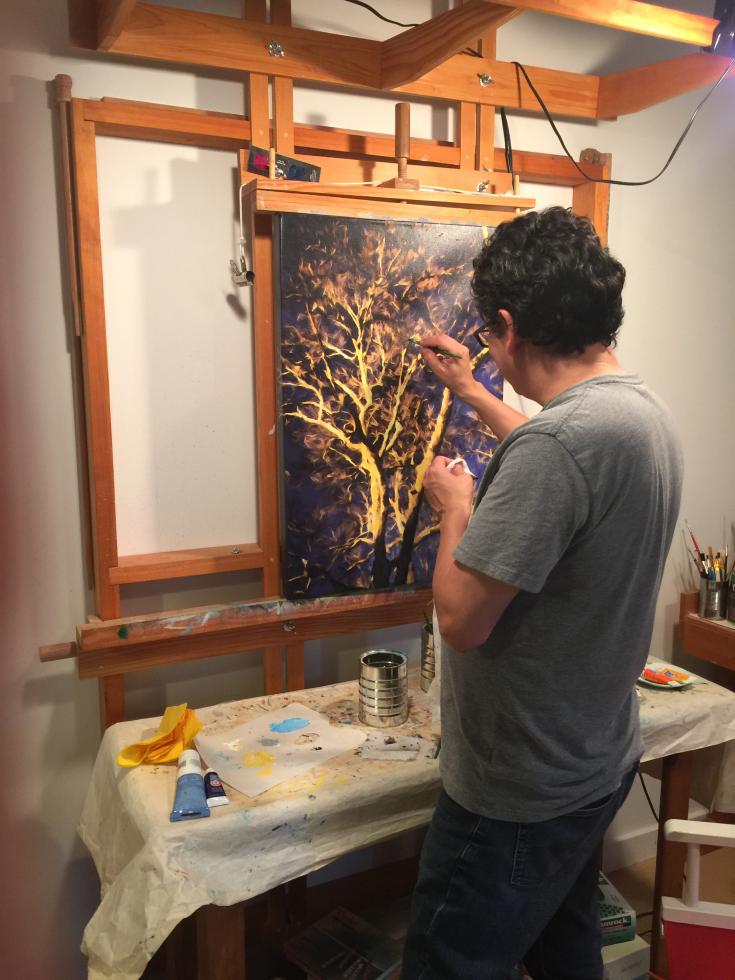 Wherever my friends put on shows because I know they will usually combine other art forms into their shows. It makes it more dynamic and full of life.
Where can people see your art in the city?
Cantina Alley is where you will see a specific style in which they let me free to create an atmosphere. The bar itself has over 225 tile pieces of moments in Mexico from my travels. You can go by Son of a Bean on Del Paso [Boulevard], Kulture in Midtown, Miel apothecary in Oak Park and my studio in the Latino Center of Art and Culture. I am always happy to open [my studio] if people want to see it. As far as shows go, you can see my work around Second Saturdays and other strange little places.
Tequila or mezcal and why?
Definitely mezcal — because when creating art, I like to sip art. Going to Oaxaca and watching the Mezcaleros at the palenque making mezcal is like watching an artist create a piece. I often enjoy a MezCali cocktail while working on art. It brings the best of two worlds together for a wonderful trip into the creative.
Have an artist you want us to feature in our monthly Q&A? Tweet us @comstocksmag with the hashtag #ArtExposed.