Women make up less than 10 percent of workers in the construction industry, one of the services that the Centers for Disease Control and Prevention deemed "essential" during the coronavirus pandemic. The National Association of Women in Construction sees opportunities in that gap.
Through mentorship programs, outreach and events such as Women in Construction Week (held March 7-13 this year), NAWIC hopes to attract more women to construction careers and support those who are already in the industry. Comstock's spoke to Agata Krasniewska and Karen Conrod, president and vice president, respectively, of the Sacramento chapter of NAWIC, about challenges and opportunities for women in their field.
What challenges do you see women currently facing in the construction industry?
Conrod: The ratio is 9-1 men to women in the industry, and it continually, slowly changes, but we are a minority. … So we'll never be one of the guys, per se, but we can work hard at being part of the team. And that's where I think the mindset has to change, that the norms have to change. Being a team doesn't mean you're one of the guys, and we have to try and change that in some way to move things forward. …
There's a lot of talk about diversity and inclusion, but I think that there's still a gap on how do we take the mindset where we have a young female or a minority in our company already, and work with them to mentor them long before they're at a leadership level, so that when the time comes to fill that leadership position, or any position, we have a candidate who's qualified and who has developed to get there. We have to do things a lot earlier, and we have to think about taking individuals within our own organizations in the industry already and help push them and grow them to a place where they can be the future leader.
There are a number of prominent women in leadership positions in the construction industry in the Capital Region, such as Allison Otto at Otto Construction and Wendy Cohen at Kitchell. What impact does it have on construction companies to have women in visible leadership positions?
Conrod: It certainly motivates other women to see female leadership in the organization and in the company. Some people certainly will look for that in an organization, to see some diversity in an organization when they're going to make a decision to go work there. … Having women in leadership roles gives other women some hope and something to work towards, but I think it then allows males to grow in their own careers as well as women.
Krasniewska: I definitely agree. For me, having a diverse leadership within the company is very important. … Diversity in the workplace plays a very significant role in order to attract new talent and also to retain the employees.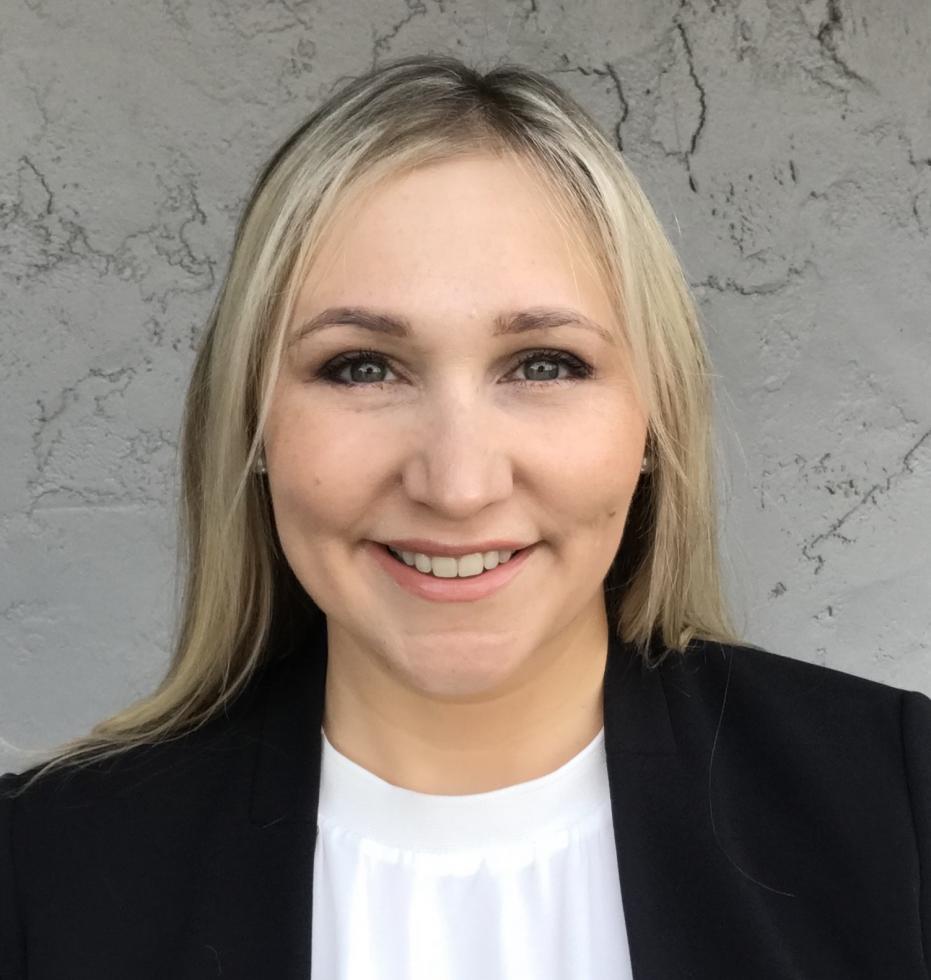 How about the gender wage gap? What does it look like in construction?
Krasniewska: The pay gap between men and women overall in the U.S. on average is like 81.1 percent, and in the construction industry, it's (99.1 percent, according to a NAWIC analysis of data from the U.S. Bureau of Labor Statistics).
Conrod: I think the wage gap for those going into the field is not as broad because, especially if you're in a union, the wage is dictated by the position and the level of skill you have, the number of years of experience you have doing it. … The wage gap is still significant in the other aspects of our industry. … There's just fewer examples of women who have been given the opportunity to become strong superintendents and grow into that. …
That's what we're all trying to do through NAWIC and many other organizations: Get young women, young girls interested in the industry. … There is a great career out there for men and women in the field as well as all kinds of opportunities in all aspects. If you want to go into finance, you want to go into (human resources), you want to go into IT, all of those types of positions are available in construction. And you get to impact places you live every day. You get to change the skyline, change how your city looks, be part of building a school for your kids. It's a very exciting way to be part of giving back to your community.
Can you tell me more about NAWIC? How is the organization helping women in the field?
Krasniewska: NAWIC is all about helping women see and take advantage of the opportunities within the construction industry. … There's been a few certificates available offered by NAWIC, and they would create an opportunity to network. Women within our group can find mentors or be a mentor or mentee. We are very active within our community. We volunteer and support different organizations. We are very highly involved in Habitat for Humanity Women Build events and also the Under Construction Camp of Girl Scouts Heart of Central California. And there's lots of opportunities for leadership, whether it's at the chapter, regional or national level. There are multiple conferences offered throughout the year. Everyone can find something of their own interest and just get involved.
Conrod: The other part of being part of NAWIC is people get to be part of a committee if they want to, or they can move into being on the board of NAWIC. So it gives women an opportunity to lead … to start and gain that experience and comfort in being a leader. And so NAWIC gives them that opportunity to do that and then feel that confidence level for moving forward in their own work environment.
Are there opportunities in the construction industry for women who lost jobs in fields that were heavily impacted by the pandemic and tend to have more female employees, such as hospitality?
Conrod: No question. … I actually was mentoring a student from Cosumnes River College; she's doing a construction management program there. She was in the hospitality industry leading a large restaurant, and I spent most of my time talking to her about the skills that she has and how they could be so impactful on a construction site: having to schedule people time to come to work, what's going to be done next, having to fluctuate because of what work has to be done … dealing with HR issues. All the things that people in the hospitality industry deal with every day are amazing skills to bring to the industry if you want to be in the field, or if you want to be working in any of the other areas within the industry. So certainly, I encourage anyone who is struggling to get back to work in hospitality or in any other industry to really come and look at what construction has to offer and what the opportunities are. …
In January 2021, there were another 275,000 women in the U.S. that left the labor force because of the pandemic. … Those 275,000 women would be a blip in what we need to fill the construction industry gap right now. There are so many careers and opportunities in this industry. We want strong people, independent people who are willing to work hard, and that's most women, so we hope that we can find a way to help attract them to this industry in some way, shape or form.
–
Get all our web exclusives in your mailbox every week: Sign up for the Comstock's newsletter today!