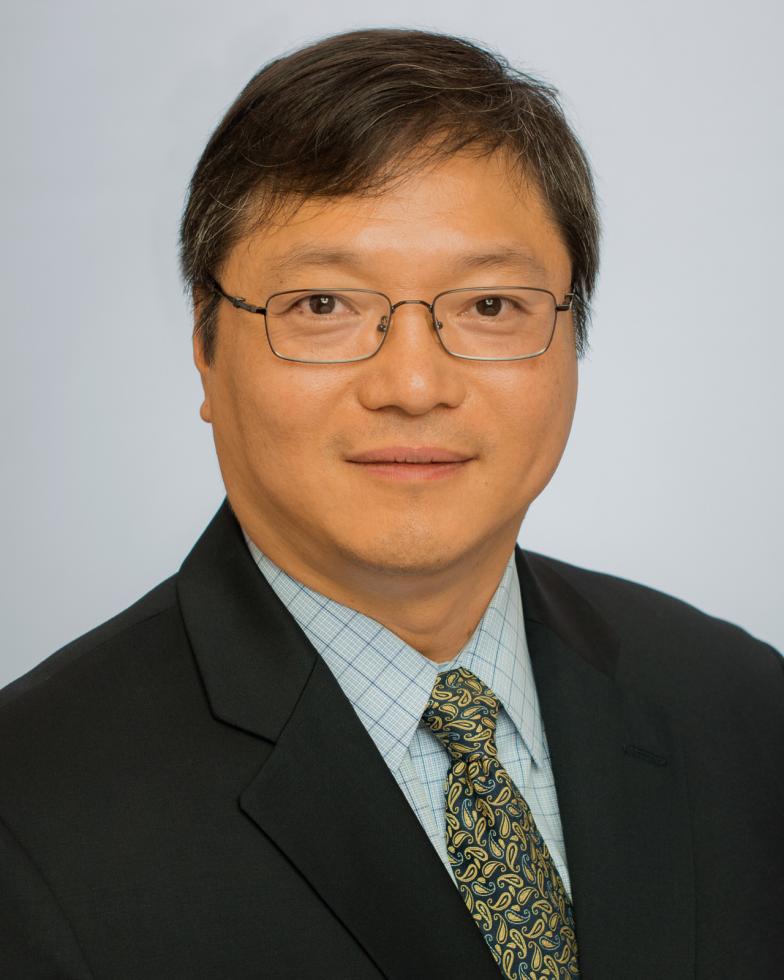 After screening millions of cells that secrete antibodies, scientists at a Rancho Cordova-based automated cell processing company and its collaboration partners believe they found a potential path to treat COVID-19.
To verify, ThermoGenesis launched a diagnostic testing kit in April. This test analyzes a drop of blood to see whether a patient has or has had the coronavirus (including asymptomatic cases) — and whether their plasma contains antibodies against the virus, which could be used as a potential drug treatment. The kit, intended for professional use, delivers results in less than 10 minutes (and as fast as two minutes). Comstock's spoke with Chris Xu, CEO of ThermoGenesis, to learn more.
What is ThermoGenesis working on?
COVID-19 has really opened a brand new field, which was not there half a year ago. We are looking at: What are the unmet needs? Are there places we can contribute? ThermoGenesis is not just launching a product, but we're looking at it more as a systematic approach. The company has a strong engineering team, and our engineers were able to come up with a multi-tiered antibody approach, starting with a diagnostic kit that allows for rapid diagnosis of the virus. The test itself is more like a pregnancy test.
Are the diagnostic kits currently being used?
On April 15, we received notification from the (U.S. Food and Drug Administration) under "Policy D" to distribute our test. Since the beginning of May, we have already shipped over 10,000 diagnostic tests, through preorders and orders. We could also use the diagnostic kit as a tool to screen for those who carry (protective) antibodies in their plasma to develop potential treatment. We are developing three tiers of antibody therapies with different neutralizing efficacies. If you use horsepower of a car as an analogy, if convalescent plasma is one horsepower, then our polyclonal plasma would be 20 horsepower, and our high-affinity monoclonal antibody would be 100 horsepower, or a supercar. However, the time to market will be convalescent plasma first, then polyclonal antibody, then monoclonal antibodies.
How was this technology developed?
This technology (the antibody screening methodology) has been perfected over the last 20 years. We now have the screening tools to isolate neutralizing antibodies with higher efficiency. In addition, different components from the blood can be used for different therapeutics. For the last two years, we have developed a robust platform for immunotherapy. This cellular processing platform, CAR-TXpress, launched in July 2017, enables us to isolate different components of the blood. CAR-TXpress' original purpose was for isolating immune cells to develop cancer immunotherapies, such as CAR-T therapy. With COVID-19, immediately, we see the value of using this platform to isolate immune cells and convalescent plasma simultaneously. It was like shooting two birds with one stone.
Did having this technology before the virus allow you to respond faster?
Very few companies are capable of developing sophisticated, automated cellular processing. That really gave us the advantage. We have an edge by nesting different disciplines. Companies across different disciplines come up with innovative therapies and approaches, not just in the pharmaceutical industry, but any field.
What are the potential risks?
Convalescent plasma is a hot area of COVID-19 search, but actually, when you look at people who recovered from the disease, not everybody develops antibody responses. It has been reported that 70-80 percent of people will develop an antibody response (to the virus). Another 15-20 percent develops a weak antibody response. There are 10 percent of patients who never develop an antibody response. You can already see there is individual variability in antibody responses.
Also, the virus has a complicated surface, and not all antibodies are good or have the "neutralizing" efficacy. Some antibodies are non-neutralizing, which could cause an antibody-dependent enhancement effect, or ADE effect, which makes the disease worse. With all these variable factors for convalescent plasma isolated from different donors, the caveat is, you don't know how good each dose is. It's almost like flipping a coin – this could be a good dose or a bad dose. But we have a multi-tiered antibody approach to mitigate that, including polyclonal and monoclonal antibody approaches.
–
Stay up to date on the effects of the coronavirus on people and business in the Capital Region: Subscribe to the Comstock's newsletter today.